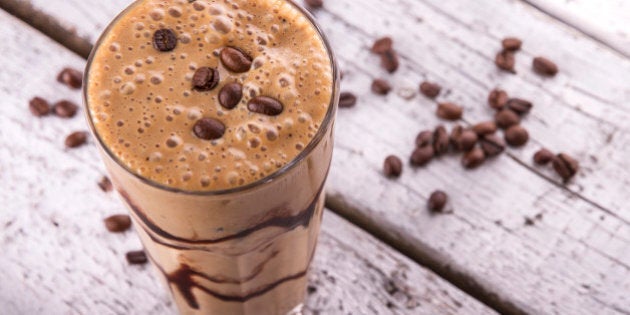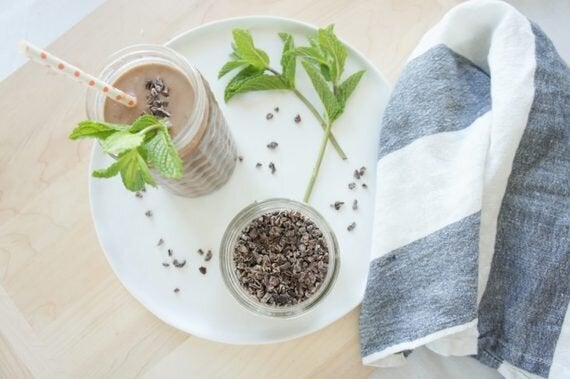 Remember those little paper wrapped chocolates with the creamy mint filling? Or maybe you're finishing off a stack from all those holiday treats as we speak 🙂 Mint and chocolate has always been one of my favorite combos and this smoothie totally hits the spot.
Smoothies can be a great quick and easy meal on the go, but without a good source of protein, they can leave you feeling hungry 30 minutes later. I often use Greek yogurt for that very reason, but recently I've had a lot of clients looking for a vegan protein option, so I got to testing.
You may have heard me talking about this on social media over the past few weeks but in case you haven't I figured it was time to get this recipe up on the blog so you can try it out! My secret protein source for satisfying smoothies.... Beans. Yep, you heard that right. Black beans, white beans, yes, the very same beans that you put in your chili.
Before you close your screen and never trust me again, TRUST me on this and give it a try! I was skeptical too but I think you will be pleasantly surprised with this one. When blended in with all your other delicious ingredients, you won't even know they're there...but your blood sugars and your hanger will thank me. I couldn't believe how creamy it turned out. The beans actually give it a nice richness and really compliment the cocoa.
Beans are not only a great source of plant based protein but are also chock full of soluble fiber (great for your ticker, cravings and keeping you full longer), magnesium, and iron! For you non meat eaters out there, as you know, it can sometimes be a challenge to keep those iron levels up. Beans are a great way to get an extra dose in as you start your day to keep those red blood cells healthy and that oxygen flowing.
The trick here is to blend the beans with your liquid source first to get them nice and smooth, and then add the rest of your ingredients.
After 8 Chocolate Mint (Black Bean) Protein Smoothie
- 1 cup almond or soy milk
- ½ cup canned black beans, drained and rinsed
1. Place the milk and beans in the blender. Blend on high for 30-60 seconds or until completely blended.
2. Add remaining ingredients and blend for another 30-60 seconds until smooth.
Follow HuffPost Canada Blogs on Facebook