Here comes Chris Hadfield again, charming us with his genuine enthusiasm for all things space related -- oh, and a brand new video series, too.
The 2:21 promotional video uploaded to YouTube on Tuesday is a supercut featuring vignettes of a costumed astronaut bungling a variety of mundane earthly chores from folding laundry to ruining a BBQ feast of grilled franks. In the end, Hadfield shows up to help his astro brother out, handing a copy of his book to his clumsy counterpart.
In the last year, the senior Hadfield became a household name during his time on the International Space Station (ISS).
Between commanding scientific experiments and operating the Canadarm2, Canada's national moustached hero single-handedly inspired millions with videos of ISS science experiments and an out-of-this-world cover of David Bowie's "Space Oddity."
Check out the result of the Hadfields' teamwork below:
That was fun. Now how about checking out some of Hadfield's best pictures of Earth from his time in the International Space Station: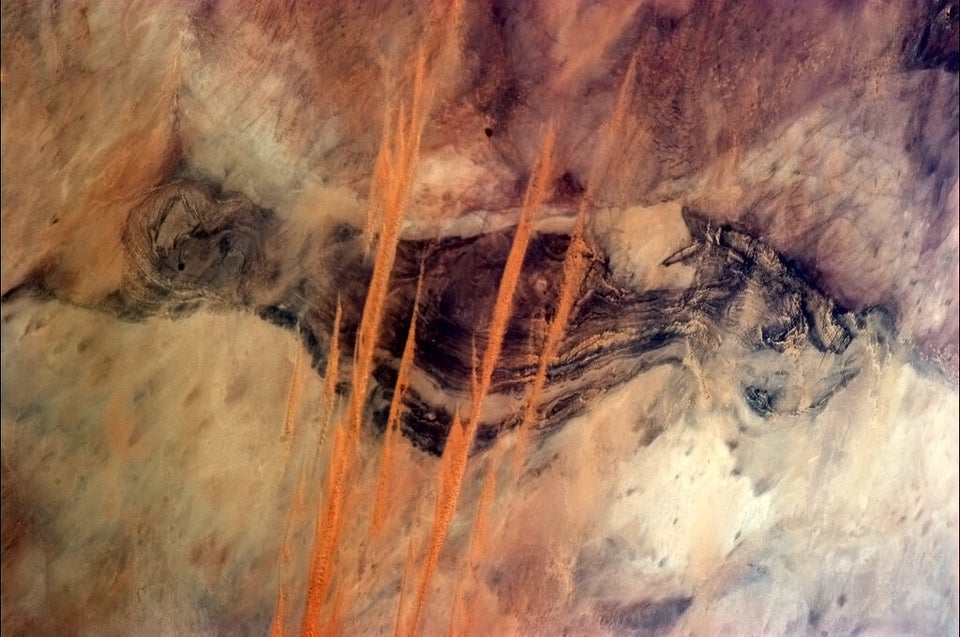 Chris Hadfield's Best Photos From Space