 I suppose I should have felt honoured that CIDA Minister Julian Fantino took the time to respond to my recent Huffington Post piece on how the politicization of foreign aid and development has hamstrung the Agency, keeping it from completing its needed work.
In my original piece I noted that it was under the Brian Mulroney administration (Conservative) that CIDA received its highest levels of funding. I also highlighted how past Liberal governments (those of Chrétien and Martin), had chosen to focus Canada's, and the G8's, development efforts on Africa.
Mr. Fantino's response is fairly typical of how governments attempt to deflect criticism. He talks repeatedly of how his government has made concrete commitments to the delivery of food aid. In this he is surely correct. For me personally, the Harper government's main accomplishment in this area occurred when it opted to "untie" food aid from domestic sources. It was something that should have occurred years earlier during previous administrations.
The difficulty is that the world once viewed CIDA as a respected and diverse body in the administration of foreign aid. Two key areas of achievement were both gender and environmental criteria that empowered Agency programs around the world. Many African nations were cut from CIDA programming in the last few years. Many of these were Francophone nations that once represented an important part of Canada's commitment. I was present as a member of the Foreign Affairs Committee when ambassadors from those nations visited visited Parliament and pleaded with Canada to stay as a legitimate partner in their respective countries. They were rebuffed.
CIDA was involved in literacy training, especially among young girls. It was honing its efforts in on women's micro-enterprise and political leadership. It worked with other nations to train the leaders of tomorrow in the developing world. It remained a significant partner in all of these areas with other country partners in the United States, Britain and others. Its workable partnerships with developing nations were in the process of yielding results before recent cuts.
Mr. Fantino would rather we forget about those things and focus instead on food. But international development is about much more than that. It is why the Millennium Development Goals, agreed to by developed countries in 2005, refuse to merely focus on one area but in eight overall categories that must be supported in concert if global poverty is to be dealt with effectively. None of this does Mr. Fantino mention.
An important part of my earlier piece involved the serious disillusionment running through CIDA itself. It is a world-class government development arm that has been curtailed from doing what it was trained for by overt political manipulation. For this reason, Mr. Fantino has been getting an earful from his own staff, as reported in numerous newspapers and media stories mentioned in my previous article. He refuses to address these in his response, and in doing so turns a deaf ear to those qualified professionals in his own Agency who could advise him more clearly on the complex problems of modern development. His accusation that I used "uncredited sources" is unfortunate, since the recent action to have CIDA employees swear an oath of allegiance effectively silenced personnel who feared repercussions for offering criticisms -- something characteristic of some of the countries in which the Agency operates as opposed to an open democracy. As Critic for International Cooperation for a few years in Ottawa, I formed many working and friendly relationships with people inside CIDA whose confidence I could not betray knowing what punishments lie in store for those who speak up under current circumstances.
Filling people's stomachs in a time of hunger is an essential part of Canada's international role and the Harper government is to be commended for the strides made on food distribution. But surely how we care for others and how we give them opportunities to empower themselves in difficult circumstances is about much more than nutrition. Education, political empowerment, gender equality, health, lowered mortality rates, environmental training, clean water, and the educated care of livestock -- these, too, are essential to alleviating poverty, and CIDA personnel understand this. These were realities I outlined in a book on CIDA produced while I was in Parliament and which was openly shared among all parties, including with Mr. Fantino's predecessor.
It was good of the Minister to respond to my article, but it would have proved far more productive if he would have just listened to the professionals in his own department if, as a new minister, he wanted to learn more about effective foreign aid. The political manipulations of governments have discouraged CIDA personnel until they have reached the low point of the present. They possess the training, on-the-ground experience, and clear-headed compassion to help Canada make a greater difference.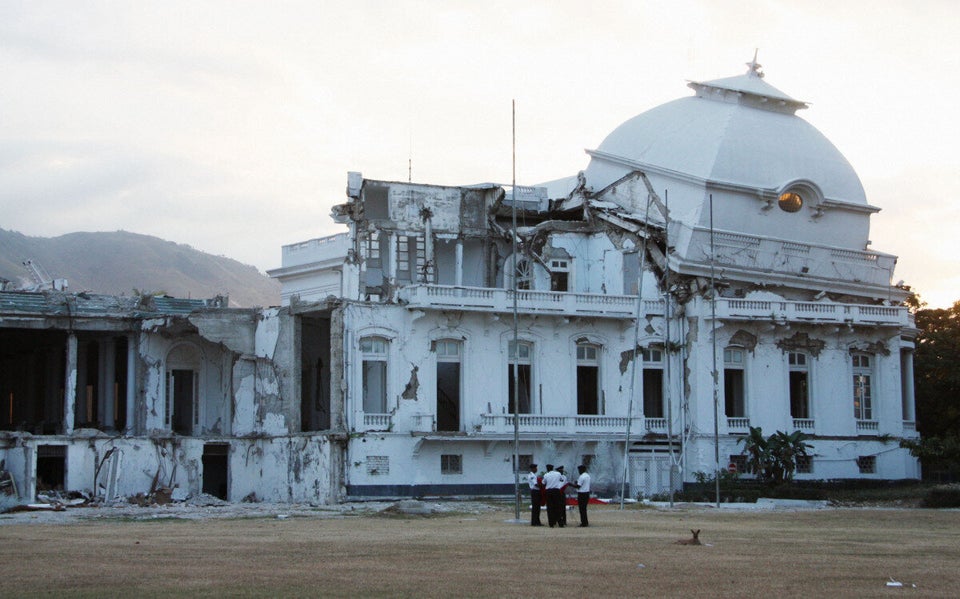 Haiti: Two Years Later