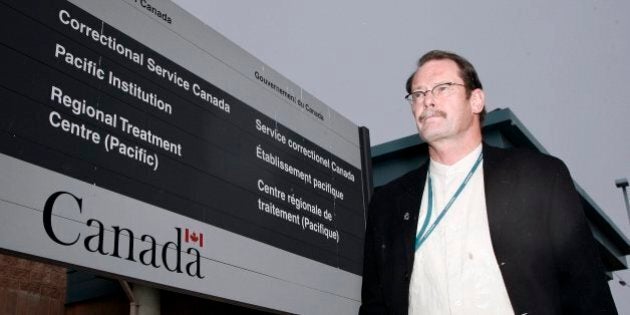 UPDATE: Corrections Services Canada has agreed to keep funding Circles of Support and Accountability, according to the Waterloo Region Record.
A government-funded program that reports have shown drastically reduces sex offenders' rates of reoffending will have a huge portion of its funding cut at the end of this month.
That decision is a big tragedy, according to a B.C. psychologist, because it has been so successful. Andrew McWhinnie, who is a Corrections Services Canada special advisor to Circles, says the loss of the program would mean the loss of a sex offender's support system, which could in turn lead them to reoffend.
Media outlets all across the country have been reporting on Circles' loss of funding, since the organization has chapters in almost every province. In each chapter, groups of trained volunteers meet with offenders, who have been convicted of crimes like rape or pedophilia, every week or so after they re-enter society, to connect them with basic services like doctors and often to just talk. The program currently supports 155 former offenders, according to the Waterloo Region Record.
The Mennonite Central Committee, which started the program back in 1994 in Hamilton, doesn't think it'll be able to offer the same level of programming without the money. While the organization relies mostly on an army of 700 volunteers, the federal funding pays for 70 per cent of its operations in Ontario alone.
"MCC's long history with CoSAs have shown they are the best way to protect public safety, working with dangerous offenders in the most cost-effective way while also providing a chance for someone who has sexually offended to turn their life around and live offence free," the MCC's Stephen Siemens said in a press release.
Corrections Services Canada claims the program falls outside its mandate because the offenders are out in the community, a spokesman told the Record. However, a few volunteers have expressed suspicions that the money will be diverted into expanding the prison system, which the federal Conservatives have committed to as part of their tough-on-crime laws.
"The community can assume they are less safe on April 1 than they were March 31," he said.