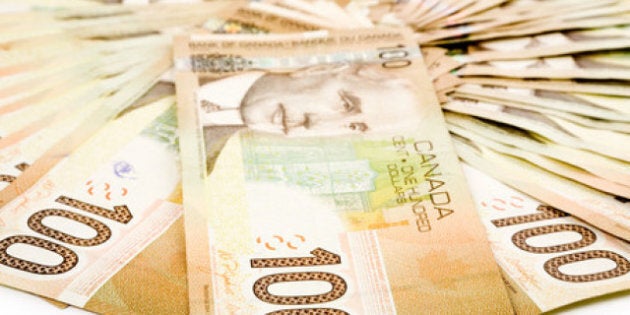 UPDATE: The federal government announced Wednesday it is re-introducing the exact same version of the bill it tabled in 2010.

The Political Loans Accountability Act "levels the playing field," Democratic Reform Minister Tim Uppal said, by banning loans from unions and corporations and capping individuals loans at current donation limits ($1,100 in 2011 and $1,200 in 2012.)

The measures means wealthy individuals won't be able to bankroll their own campaigns but it may also make it more difficult for less wealthy would-be politicians, people with bad credit and, in some cases women, from becoming candidates.

Uppal, however, dismissed that notion saying individuals could get loans from all types of financial institutions, such as credit unions, and political entities — parties and riding associations — for their campaigns.

Uppal said he hoped the NDP's leadership candidates would abide by the "spirit" of the law even though the legislation won't be retroactive.

One NDP candidate, Martin Singh, has already lent himself $35,000 at an interest rate of 5.5 per cent.

Brian Topp, the only other candidate who so far has filed a registration report with Elections Canada, obtained a $50,000 loan at 4 per cent interest from the Creative Arts Savings & Credit Union.

Conservative MP Jacques Gourde told reporters he's not sure the Government's legislation would be enacted before the NDP chooses its next leader on March 24.

"It can take several months to pass legislation through," he noted.

Conservatives say the bill does not advantage any party, but for now, at least, the Political Loans Accountability Act does benefit parties with deeper pockets such as the Conservative Party, which could chose to lend money to certain candidates as well as absorb any unpaid loans.

"We expect that when people take out loans, they pay their loans and don't just walk away," Gourde, however, cautioned.
OTTAWA -- The Conservative government is set to introduce legislation Wednesday that would make it much more difficult for political parties and candidates to get cash.
Democratic Reform Minister Tim Uppal is expected to announce the federal government is reintroducing a bill that would impose strict limits and restrictions on loans to political parties, associations and candidates.
This would be the Tories third attempt to close, what they see as, loopholes in the Canada Elections Act.
A previous version of the bill, introduced in 2010, banned unions and corporations from making any loans, imposed a $1,100 limit on loans by individuals and made financial institutions and political entities the only bodies allowed to provide loans beyond that amount.
The contribution limit is now likely to be $1,200 because of the sliding scale that also caps political donations.
The Conservatives also want to impose mandatory disclosure terms, such as the interest rates of the loans and the identity lenders and loan guarantors. The Tories believe tighter rules are needed to ensure candidates can't simply walk away from unpaid loans. They previously sought to hold riding associations or parties responsible for repaying loans taken out by their candidates.
Like Huffington Post Canada's Ottawa Bureau Chief Althia Raj's reporter page on Facebook and follow her onTwitter for all the latest news from Parliament Hill.
althia.raj@huffingtonpost.com