SASKATOON, SASKATCHEWAN -- Perhaps there is no greater endorsement of Saskatoon and its rise in stature as a destination than what prodigal son Dale MacKay has chosen to do. MacKay was the first winner of Top Chef Canada, he had established himself among Daniel Boulud's successful brigade of proteges, and he was living in Vancouver, a city in proximity to many of the exceptional products coveted by cooks. A chef with MacKay's achievements would have no shortage of choices, in Vancouver or anywhere else.
MacKay, though, opted for Saskatoon. Not only that, he managed to convince some of his closest and most talented friends to join him. Nathan Guggenheimer, a British Columbian who was chef de cuisine at Boulud's DB Bistro in Vancouver while MacKay was heading up Lumiere, helps run the kitchen as executive chef. Christopher Cho, who has teamed with MacKay in the past and was previously at CHARCUT in Calgary, is the general manager and mixologist. Another kitchen crew member from Vancouver, Jesse Zuber, is the head chef. Desserts are divine and prepared by Zuber and Stacey Coates, a graduate of the Culinary Institute of America in Hyde Park, New York.
It all adds up to one of the best restaurants in Canada -- and there are many reasons why you could make a case that it is No. 1. Ayden Kitchen & Bar is that good.
Housed in a converted diner, Ayden is a huge 3,100-square-foot restaurant, with an equally sized kitchen beneath its wood floors. It is in the subterranean space that MacKay and Guggenheimer work their magic for the Ayden menu.
"This is even bigger than Daniel's kitchens," MacKay says, recalling time spent at his mentor's enterprises. When he speaks about his own kitchen, MacKay beams. Chefs, sous chefs and pastry chefs have stations where they can spread out and concoct. A tall meat grinder churns out the hamburgers that have already become a thing of legend in Saskatoon, even though Ayden is less than six months old.
The Classic Butcher Burger is thick with Canadian prime ribeye beef, aged for more than 14 days, and blended with some fresh beef brisket to add plumpness before it's grounded with garlic and rosemary. The chefs then sprinkle in pieces of bone marrow (yes, bone marrow) and top it with a fried egg. It is ridiculous and ridiculously good.
"We cook it medium rare, or not past medium. We know it's completely safe at medium rare because we know exactly where the beef comes from. You cook it passed medium, it starts to come apart. So if someone wants it cooked any more than that, we recommend they order something else," MacKay says with an artist's zeal for perfection.
With a grin and chuckle that's a touch diabolical, he adds: "It's not a burger for the faint of heart, that's for sure. If you're watching your weight or are concerned about your cholesterol, you should stay completely clear of it."
The eight-ounce burger is an indulgence of protein and calories. It is also a symbol, in a way, of today's Saskatoon. This is comfort food, but created with the exuberance of youth and the confidence of craftsmen who know financial opportunity is in front of them. In recent years, Saskatoon has been one of the nation's fastest-growing cities. Sparked by a boom in agriculture and natural resources, the city is flush with cash. Citizens are eager for flavours and experiences that can match their level of discretionary spending. When they're on the menu, the butcher burgers go fast.
The 2014 Vacay.ca Top Restaurants in Canada is coming soon. In the meantime, here is the 2013 list to feast on!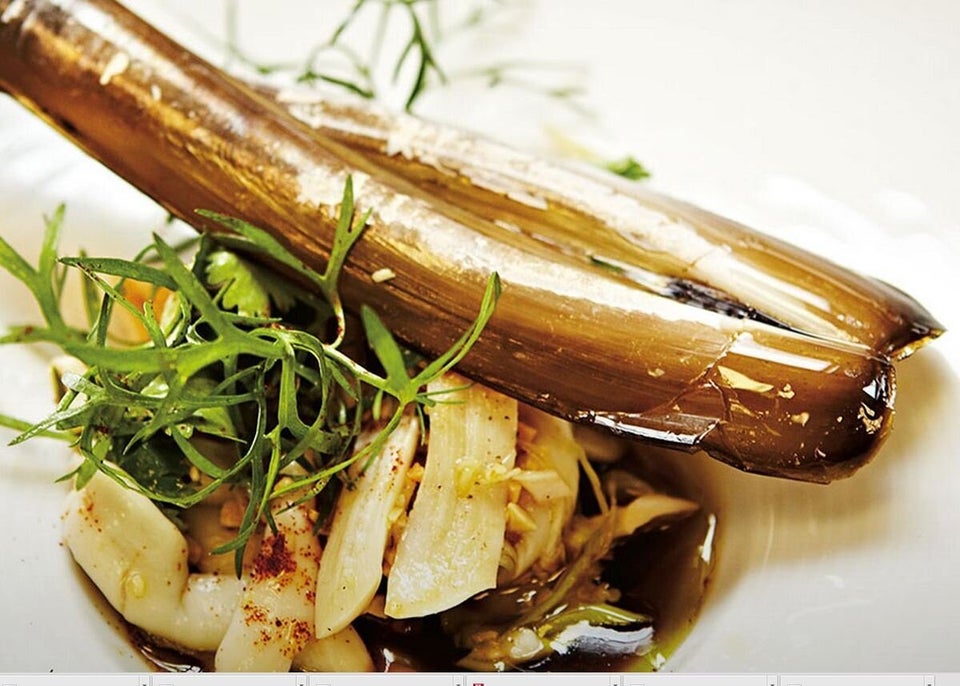 Best Restaurants in Canada
Popular in the Community