Business groups are objecting loudly to the CPP expansion plans announced Monday, saying they say will cause job losses and reduce wages. But some of Canada's most prominent economists are lauding the move, and say the bigger problem is the country's retirement savings crisis.
The Canadian Federation of Independent Business (CFIB) called the proposed reforms announced Monday evening "a devastating move for Canadian workers and the economy in general."
It cited internal polling indicating that 67 per cent of small businesses would feel pressure to freeze or reduce wages after a CPP expansion, and 35 per cent would be under pressure to lay off employees.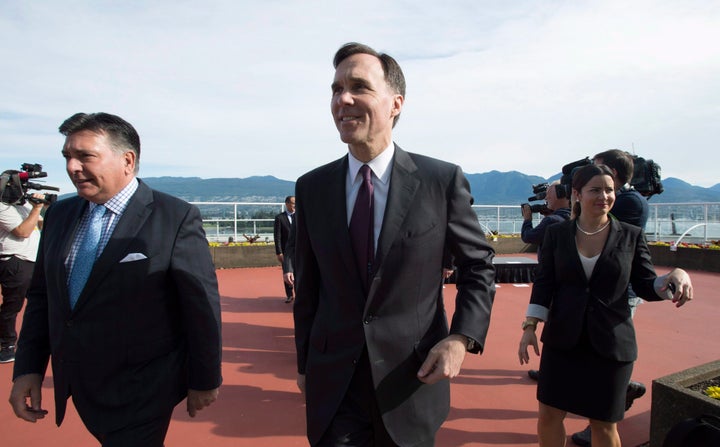 "It is tremendously disappointing to see that finance ministers are putting Canadian wages, hours and jobs in jeopardy and willfully moving to make an already shaky economy even worse," CFIB president Dan Kelly said in a statement.
The Canadian Chamber of Commerce said that the "fragile" nature of Canada's economy in the wake of the oil price collapse "makes this a particularly bad time" for a CPP expansion.
"When a government promises big increases in benefits without telling us how much it will cost or who will pay for it, we know there's a big bill coming," the Chamber said in a statement released Monday.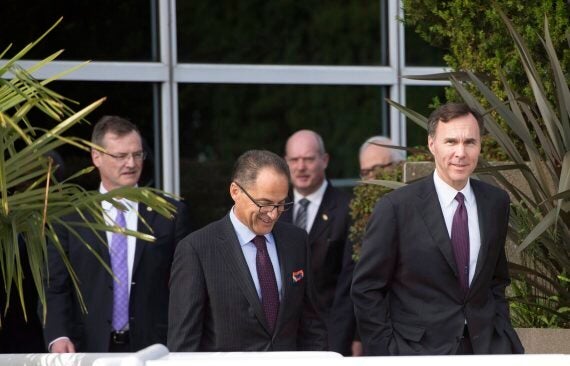 Though finance ministers did not specify how much CPP premiums for employers and employees would rise, the broad strokes of the plan are known.
Currently, CPP premiums are 4.95 per cent for both employer and employee, and are capped at $54,900 in annual earnings. That limit would rise to $82,700, with the shift brought in gradually over seven years between 2019 and 2025.
The idea is to increase CPP payouts in retirement to replace one-third of a person's working income, up from one-quarter currently. A person earning $50,000 a year over their lifetime will see annual retirement benefits increase to $16,000 from $12,000 currently.
Retirement savings the bigger problem
CIBC economists applauded the plan, calling it a step in the right direction.
"While the cost of implementing it is not trivial, it is necessary to safeguard the retirement of many Canadians," Benjamin Tal and Royce Mendes wrote in a report Tuesday.
"The decision to implement it gradually is the right approach because the group needing it the most is not retiring for some time. The long lead time between agreement and implementation also leaves businesses more time to adjust."
TD Bank economist Brian DePratto also noted that there is a need to boost retirement savings in Canada. But he highlighted that the increase in contributions "will impact Canadians across the income spectrum. For those earning below the income cap, increased contribution rates will result in higher deductions (and lower take-home pay), although changes to the Working Income Tax Benefit may help mitigate the impact."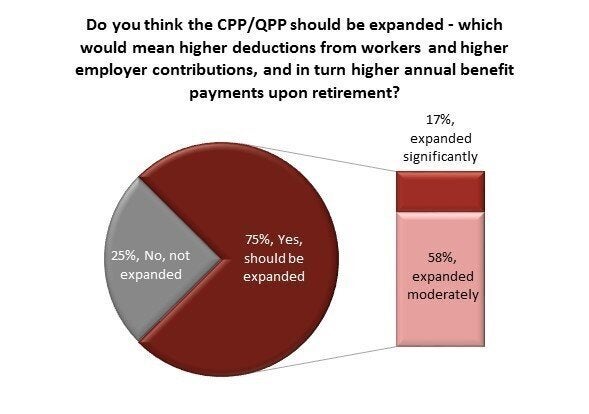 Fully 86 per cent of poll respondents agreed that Canadians aren't saving enough for retirement.