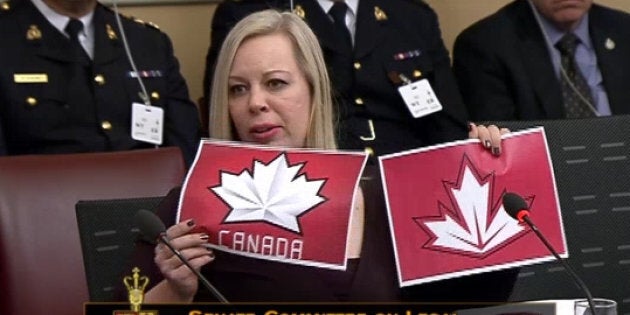 OTTAWA — A Conservative senator thinks it's a problem that Health Canada's proposed logo for its plain marijuana packaging looks similar to two used by Hockey Canada.
Denise Batters made the comparison during a meeting of the Senate's legal and constitutional affairs committee to discuss Bill C-45, the government's legislation to legalize cannabis.
On Monday, Health Canada revealed a mock-up of what cannabis packaging is expected to look like.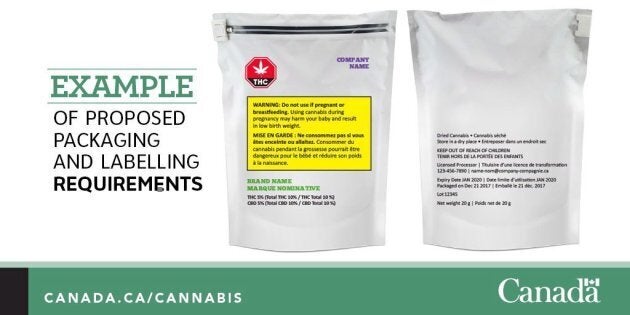 She raised a printout of the proposed logo for tetrahydrocannabinol, the active ingredient in cannabis commonly known as THC.
"When I saw that symbol, I immediately thought 'That really looks like the Team Canada hockey logo.' So I Googled it," Batters said. She held up two Team Canada hockey logos and pointed to the placement of the word "Canada" on one.
Watch Batters explain the potential problem:
"I guess you could have just put instead of 'Canada' here, 'Cannabis.'" The Saskatchewan senator said the logos, both with white leaves on red backgrounds, look "very very similar."
She pressed Eric Costen, director general of the health department's cannabis legalization and regulation branch, to explain how the department's proposed THC logo won't be appealing to young people.
Costen made a brief and introductory foray into semiotics saying red is a universal colour for "stop." He added the hexagon shape of the logo mirrors the eight sides of a stop sign.
He said the design was settled on because it tested well in focus groups, "Especially young children or even adults with or adolescents with low literacy."
"That was black and white, nondescript, three letters — but it somehow took them $650,000 to develop it," she said.
Costen only revealed that the focus groups, held in three cities, cost $60,000. He did not have a number for how much the in-house designed THC logo cost.
Independents scramble to organize before vote
The bill is currently in the second reading stage and has been sitting in the Senate since November. Conservative voices in the Senate are urging for more time to study a bill that legalizes drug use.
But former Senate speaker Leo Housakos said it's not an issue drawn down party lines.
"When this bill does come to a vote in the Senate, I will not be supporting it, certainly not in its current form. And I assure you, it has nothing to do with my political affiliation or direction from any place other than my own conscience," Housakos said in a statement.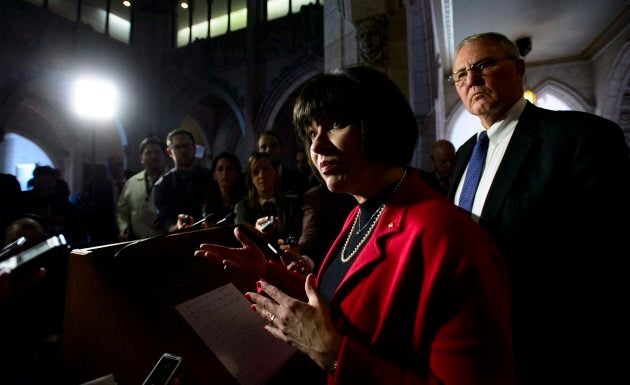 Health Minister Ginette Petitpas Taylor told reporters earlier this week that the sneak peek at proposed plain packaging comes after requests from the provinces, territories, and stakeholders for visuals so they could get a jump start on commercializing cannabis products.
Petitpas Taylor reaffirmed that package design, let alone the passage of Bill C-45, is an ongoing process of consults and possible revisions.
"As I've indicated the legalization of cannabis is not an event," she said. "It's a process and during this process there's many evaluations that are going to need to be made and probably some adjustments that are going to be needed as well."
Popular in the Community