The dinosaurs are back, and they're just as scary as we thought they'd be.
Less than a week after a baby tyrannosaurus rex threw out the first pitch at a San Diego Padres game, a prehistoric creature appeared at the Ottawa International Children's Festival, where it freaked out some very excited kids.
In other words, their work is a step or two short of cloning.
This is not the first time that dinosaurs have frightened contemporary humans. A Japanese prank from last year saw a giant lizard chasing people in an office building.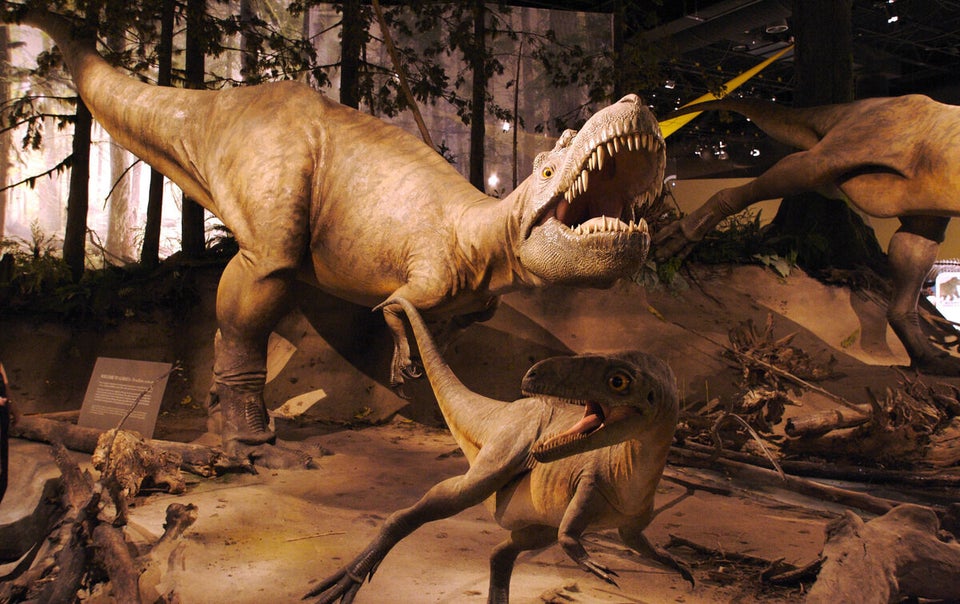 Dinosaurs That Roamed Canada