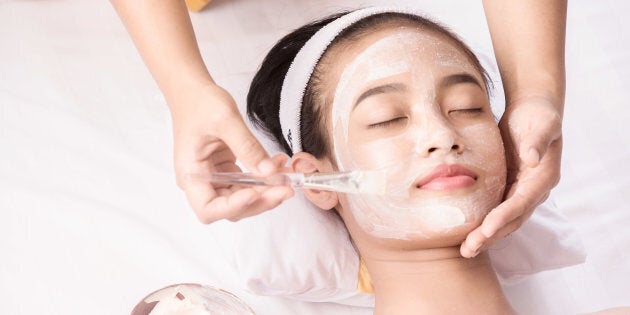 Lindsay Hill, a 34-year-old marketing professional, swears by regular facials.
"It has really helped clear my acne and in the winter, it's helpful for making my skin less dry," the Torontonian told HuffPost Canada. "I also find that my skin looks immediately brighter after."
Similarly, Leah S. Villanueva has had a positive experience. The 25-year-old student at Toronto's Ryerson University said she didn't have great skin until she discovered facial treatments at Dermalogica, which she's been getting regularly, every three to four weeks, for the past three years.
"Before I started, my face was really oily, acne prone, and had super big pores. Now my face isn't an oily mess, barely gets breakouts, and my pores [appear to] have gone down in size drastically," she told HuffPost Canada.
Like many beauty treatments, reviews are decidedly mixed, with some who claim professional facials actually made their skin worse. In 2013, prominent Singaporean beauty blogger Juli Bun Bun shared the horrific results of a facial gone wrong. (It's graphic, so cover your eyes unless you revel in Dr. Pimple Popper videos.)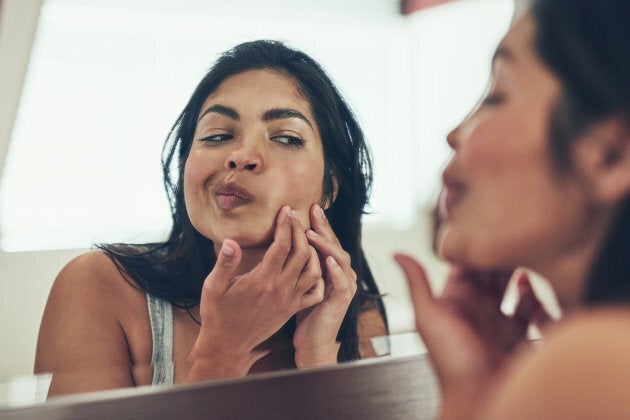 With such polarizing results, you have to wonder:
Are these pricey treatments worth the money?
"The underlying issue is that the word 'facial' could mean so many different things," Carroll explained to HuffPost Canada. "There are some facials that do use medical grade products that may contain glycolic acid, which in certain percentages would be helpful, or [may contain] a lot of hydrating and moisturizing ingredients, so it really depends on what the products and techniques being used are."
Story continues below video:
Hill, who has had dozens of successful treatments over the years, agrees with Carroll that not all facials are created equal.
"The first facial I ever [got] was at a Russian spa and they dug at my face for an hour. It killed and wasn't even relaxing," the marketing professional, who gets facials about four times a year, revealed. "The room was bright and I don't think they knew how to extract properly."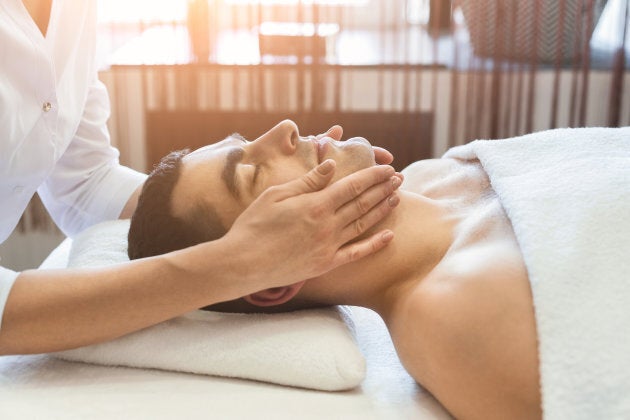 Facials aren't the answer for those who want immediate results
When it comes to general facial treatments you'll find at a local spa, Carroll said, "They're nice but I don't know if there are any long-term medical benefits for the skin."
Those who have more complicated skin issues shouldn't rely on facials, she advised, and should instead visit a dermatologist with access to medical estheticians. Treatments that show immediate or dramatic results usually penetrate the skin and are often only done at medical spas or with an esthetician who has a high level of training.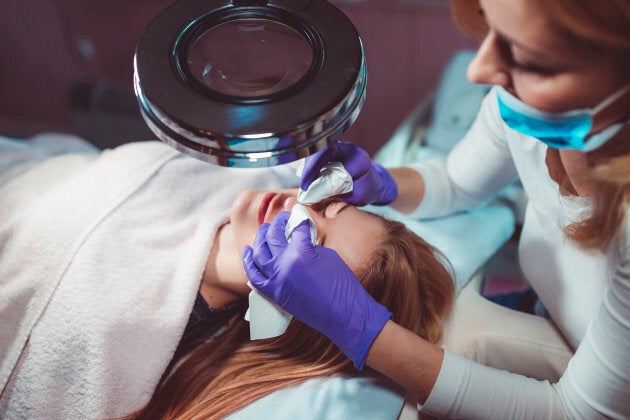 "At my offices, I have medical estheticians and we have oxygen facials, which is the most comparable thing to what you would see outside of a doctor's office," Carroll explained. "They do all of our laser procedures, they do chemical peels, they do microdermabrasion, they do micro-needling, so they get into things that break the skin's barrier."
Carroll's main takeaway is that any persistent skin ailments should be looked at by a professional before getting your hopes up that a facial will solve everything.
"You really need to seek the expertise of a board-certified dermatologist because some people think they have acne when they actually have rosacea [a skin condition that involves redness, bumps, and pimples]," she explained.
As for those lucky few whose biggest skin concern is a bit of dryness, feel free to get pampered, Carroll said.
"Sometimes it's just nice to have someone rub your face and really hydrate it for you and maybe extract a few blackheads. Although, I don't really like when they extract blackheads," she said.
Tell that to Dr. Pimple Popper.