Sen. Don Meredith abused his power and office in engaging in a sexual relationship with a teen that began when she was 16, concluded a bombshell report released Thursday.
The investigation by Lyse Ricard, the Senate ethics officer, found that Meredith breached two sections of the Senate ethics code that require a senator's conduct to be upheld to the "highest standards of dignity inherent to the position of a senator"; and to "refrain from acting in a way that could reflect adversely on the position of senator or the institution of the senate."
"Senator Meredith brought into the relationship the power and influence of the office of Senator, while Ms. M was a vulnerable teenager. That dynamic pervaded the entire relationship, from the time it was initiated through to when it became sexual," wrote Ricard in the 33-page report.
The ethics officer said she heard conflicting testimony from both Meredith and the young woman, who is identified as Ms. M. However, she found Ms. M to be a credible witness, who was forthcoming in answering questions and providing evidence which included sexually explicit text messages, emails, and screengrabs of Skype and Viber chats between herself and Meredith.
"Conversely, I did not find Senator Meredith to be credible in his testimony," Ricard wrote. She stated that from the beginning, Meredith objected to the inquiry because he felt this was a personal family matter unrelated to his role in the upper chamber.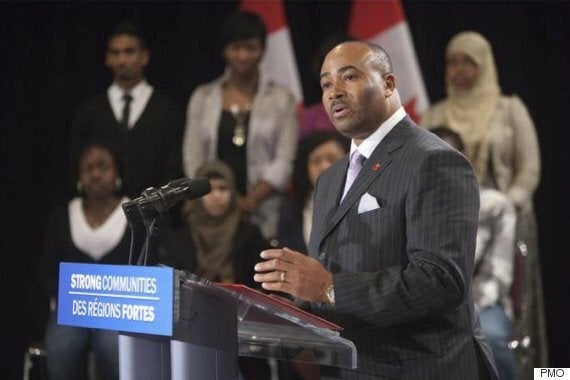 Ms. M was 16 when she met the senator in February 2013 during a function for Black History Month at an Ottawa church. At the time, the married senator and father of two was 50 years old. Meredith, who was appointed to the Senate in 2010 by former prime minister Stephen Harper, is also a Pentecostal minister.
After giving the student his phone number, the pair began communicating via text message, phone and email. This contact was initiated and encouraged by the senator, said the findings.
The report makes clear the senator knew Ms. M's age just weeks in their acquaintance, even telling her, "You do not look your age," according to her testimony.
Meredith invited her to dinner on Valentine's Day 2013 but she turned the invitation down. "Something about it just didn't feel right to me, so I consulted my family and they said I shouldn't go," she testified.
Their communication progressed, and Ms. M told Ricard "he would say ... 'you are special' and 'caring' and how he would introduce me to contacts for the future, and stuff like that."
She said a physical relationship began six months later with their first sexual encounter at her apartment — when she was 16 — and that she lost her virginity to Meredith at his Château Laurier hotel room in Ottawa when she was 18.
"I did not find Senator Meredith to be credible in his testimony."

— Senate Ethics Officer Lyse Ricard
There were also sexually explicit chats over Skype, with Meredith in one instance asking the teen to take her top off, because that was "what adults do," according to her testimony.
"Senator Meredith masturbated on camera during these chats at least seven times; on about three of these occasions, he was in his GTA Faith Alliance [church] office," said the inquiry report. It adds the chats also took place while he was away on Senate business, and in his home office.
Senator contacted teen's parents
A section of Ricard's report also addresses the senator contacting the young woman's parents, referring to Viber messages that alluded to potential business dealings.
When Ricard asked Ms. M why Meredith was communicating with her parents, she said: "I think a part of it, now that I look back, was probably just to neutralize the situation and kind of gain everybody's trust."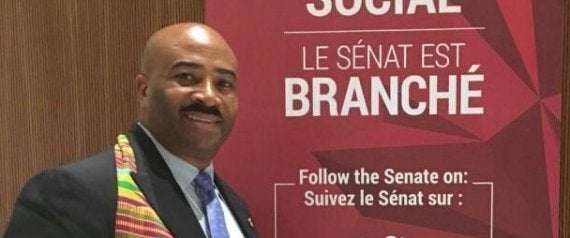 One particular exchange near the end of their relationship in April 2015 hints at Ms. M's frustrations over the senator's failure to come through on his promise to help both her career and her mom with obtaining permanent Canadian residency.
"You told my sister that you'd help her NGO (non-governmental organization), you told me you'd have me on your National Youth strategy team. You did none," she said in a text submitted as evidence.
Meredith responded: "I helped your Mom with investigation of her PR so don't come with your rudeness to me."
The relationship ended the following month after Meredith said God was not happy with him, texting Ms. M that he "should be leading you not making you."
"... this process has come this far to publicly embarrass and shame me."

— Sen. Don Meredith
Meredith denied many of the details Ms. M raised during the inquiry, or did not remember them, according to the report. When questioned about masturbating on camera, for example, he said he did not recall doing so, but if he did, "it was an interaction."
In questioning the young woman's motivation, the senator told the inquiry that "this process has come this far to publicly embarrass and shame me."
He added he found it "quite surprising" how his personal messages could be saved, dated, and indexed, saying, "That leads me to you know just speculate as to what the motive was about."
But Ricard concluded: "Senator Meredith drew upon his weight, prestige and notability of his office, as well as his relative position of power as a much older adult, to lure or attract Ms. M, a teenager who, by virtue of her age, was necessarily vulnerable," Ricard wrote. "He exploited Ms. M and the power imbalance between them."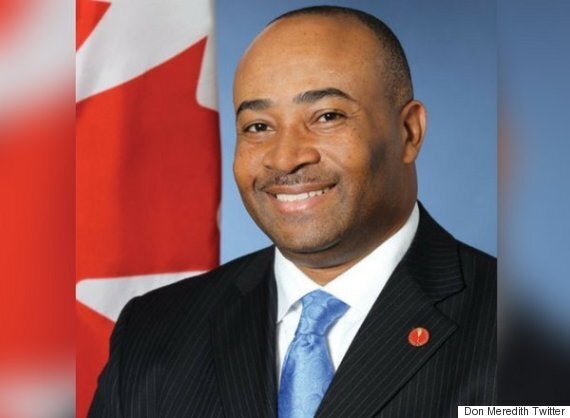 The ethics officer's inquiry began in 2015 after the Toronto Star reported on the alleged affair. Meredith was ejected from the Conservative caucus shortly after the story was published.
In response to Richard's report — which he was given the chance to review on March 2 — Meredith submitted a letter outlining the "remedial measures" he said he has taken. He stated that he has "placed himself under the guidance of spiritual advisors," engaged in "continuous prayers of repentance" as well as counselling.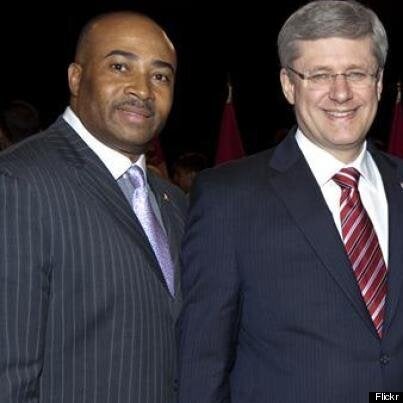 "The lessons and habits that I have learned from these efforts will ensure that any breach of the Code will never be repeated," he wrote. "In addition, out of my determination to further improve as a Senator, I have recently reached out to a former, well-respected Senator to provide me with one-on-one guidance on ethical matters."
Meredith also reiterates to Ricard his concern about the "level of detail" contained in her report, which he said would put "all parties at risk of serious emotional and other harm."
The Senate's ethics committee will now review the report, and could recommend further action, such as expelling Meredith.
In September 2015, Ricard notified Ottawa police after a conversation with the teenager gave her "reasonable grounds" to believe the senator may have committed a crime. Police closed their investigation in January 2016 and did not lay any charges.