If there was still any doubt that driverless cars are happening, the news coming out of the world's automakers this week ought to put it to rest.
That's likely because it's racing to be ahead of companies like Apple, Toyota, Mercedes and Tesla in building an autonomous vehicle.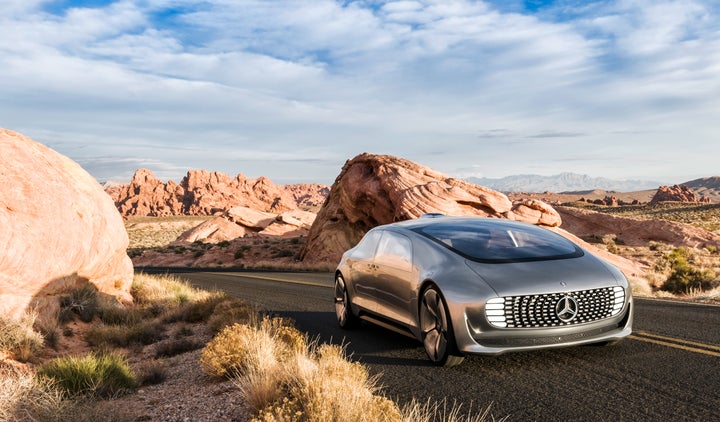 This driverless Mercedes concept car was spotted on the streets of California in 2015. (Photo: Daimler AG)
"With companies like Google and major auto manufacturers obtaining permits to test autonomous technologies, these vehicles could be a reality in the next few years," said Andrew Lo, chief marketing officer and tech expert at online insurance marketplace Kanetix.
Kanetix commissioned a poll to find out whether Canadians are ready to give up driving and jump into the driverless car world. The poll found Canadians are about as undecided on the issue, collectively, as you can be on any issue.
Asked if they would use a driverless car, 25 per cent of respondents said yes, 23 per cent said no, and 52 per cent said maybe — depending on the technology.
Kanetix put together this infographic based on the poll numbers. The poll was conducted online by Ignite Lab in December, 2015, with 1,095 Canadians, and has a margin of error of +/-3 percentage points, 19 times out of 20.

Popular in the Community