The holidays are in full swing and we can't wait to attend all those dinner parties!
If you're hosting a special holiday fête this year, then you may be feeling a bit overwhelmed. (Unless you're Gwyneth Paltrow, and if that's the case, can you invite us, please?) Not only do you have to serve appetizers and a main but you also probably want to make a dessert too. (And don't forget about drinks!)
Whatever you end up doing, you're going to need some easy holiday recipes that you can whip up quickly and painlessly.
Check out our easy Christmas dinner, appetizer and dessert ideas below and let us know: what are your favourite holiday recipes?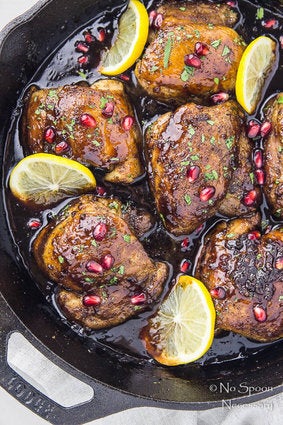 Easy Holiday Recipes
Popular in the Community