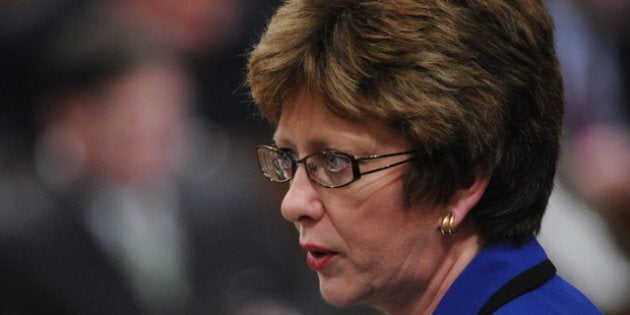 Today is the International Migrants Day. On Dec 18, 1990, 22 years ago, the UN passed the International Convention on the Protection of the Rights of All Migrant Workers and Members of Their Families. No migrant-receiving country, including Canada, has ratified this convention.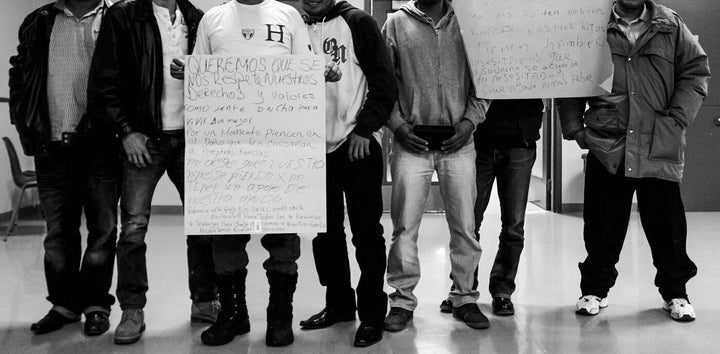 Just last week, Federal Human Resources Minister Finley took away special E.I. benefits from migrant workers through a quiet Thursday afternoon regulatory change. She did this assuming that most people wouldn't notice. Just to add insult to injury, she cut these benefits that were won after years of protest by the women's movement, on December 6 -- the National Day of Remembrance and Action on Violence Against Women.
This isn't just a mean-spirited move, or a lump of coal as a Christmas gift to migrant workers as the Toronto Star notes, it is part of a long-term strategy to take away basic support from all unemployed workers, irrespective of immigration status. Migrant workers, seen as the most vulnerable, are just the test case. If these benefits aren't restored, and E.I. not expanded for migrant workers now, the axe on all E.I. benefits for all workers will fall far more swiftly and painfully then it already has.
Just in 2008, migrant workers and their employers paid an estimated 300-million dollars in to E.I. but were only able to access some paternal, maternal and compassionate benefits. Now even that has been made off-limits. This while, the numbers of temporary workers contributing in to E.I. premiums has gone up by nearly 17 per cent since 2008.
"The elimination of these special benefits violates the nature of the Employment Insurance act that was put into place to protect our families and our children from falling into poverty."
Adriana Paz Ramirez, an organizer for Justicia for Migrant Workers agrees, adding "For over 40 years migrant workers have been subsidizing Canada's E.I. fund yet have been 'ineligible' to receive full benefits, and now they are being completely stripped away from the few special benefits they were able to access. This is completely unjust and outrageous." (See Justicia's call for actions, including a vigil in Toronto today, here).
The United Food and Commercial Workers Union (also a member of MWAC) launched a petition against these cuts, insisting "It is the Great Tory Ripoff of Migrant Workers. It is like being forced to buy mandatory auto insurance but you are excluded from coverage."
The Canadian Labour Congress (CLC) has noted how migrant workers were again being treated differently then workers with citizenship. The CLC noted: "The Minister did not mention that Canadians and permanent resident workers who pay into the E.I. system are able to access maternity/paternity benefits when they reside out of the country."
The Canadian parliament isn't exactly the pinnacle of democratic process right now (case in point: the massive budget bill that was pushed through Commons earlier last week despite immense opposition), but it must be noted that the banning of migrant workers from E.I. benefits they paid for happened without being discussed in the Commons.
Harper's Ministers have been summarily amassing powers for themselves. Jason Kenney, one of the key architects of our current temporary immigration system, has given himself unilateral power to decide which refugees should be indefinitely jailed and which shouldn't. Trying to keep up with him, Minister of Human Resources and Skills Development Diane Finley has amassed special powers for herself to define what constitutes "suitable employment" for E.I. claimants, and to define "reasonable and customary efforts" to find work.
Claimants can be cut off benefits if they decline "suitable employment" and do not make "reasonable and customary efforts" to find work. This includes taking jobs at wages 30 per cent below what they were previously earning. The expansion of the temporary foreign workers program, theft of E.I. benefits from migrant workers and Canadian citizens alike, are all part of one "cheap labour" strategy.
Diane Finley and Kenney think they can get away with this program, simply because no one is paying attention, the question is, are they right? Soon after the E.I. changes were announced, migrant worker organizing escalated. Migrant workers themselves organized an educational seminar for non-migrant workers about the impact of these E.I. cuts in Southern Ontario, while many MWAC members issued statements and organized actions. Migrant workers and their allies are demanding justice, status, dignity and full rights, and we are creating those as a reality in our communities.
As one migrant worker in Leamington said when the E.I. benefits were first announced,
"It doesn't matter our race, our colour, or the country we come from. United we fight for our rights. United we are strong."
ONTARIO MIGRANT WORKERS TAKE A STAND
Popular in the Community