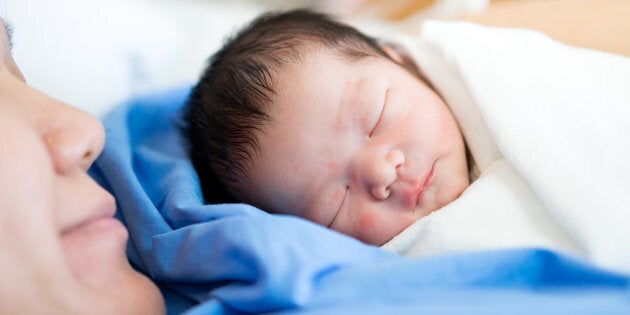 The pushing. The pain. The idea of forcing something the size of a watermelon through an opening that is ... normally not watermelon-friendly.
In light of this, Canada's obstetricians and gynecologists have softened their previous position that C-sections should only be performed when there's a medical reason for one. In a new statement issued Tuesday, the Society of Obstetricians and Gynaecologists of Canada (SOGC) now emphasize that how a woman gives birth should be a mutual decision, made "without bias or coercion."
"All maternal health care providers need to understand and hear the reasons why some women consider pre-planned caesareans the best option for them. This includes understanding the person's values, fears and concerns," Dr. Jennifer Blake, CEO, SOGC, said in a news release.
"But any final decision should not be made until women are equipped with the most up-to-date and evidence-based information to help them make such an important decision about how their baby will be born."
C-section rates have climbed in Canada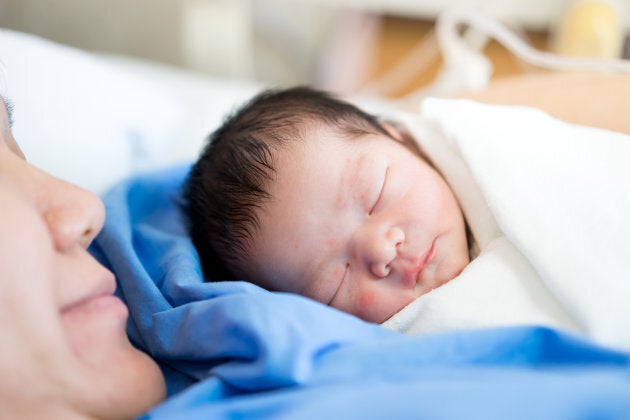 "Each hospital needs to understand the contributing factors to caesarean sections in its population, but the ultimate goal will always be to have a healthy mother and baby," the SOGC's Blake said in a CIHI news release.
There are still risks to C-sections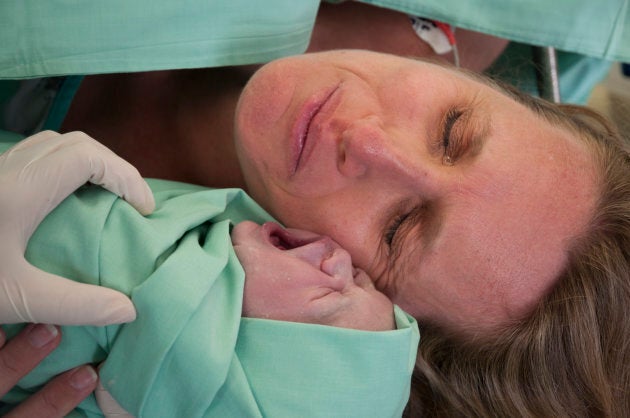 A C-section, where a baby is delivered through a surgical opening in the lower abdomen instead of through the vagina, includes risks associated with major surgery and anesthesia, the SOGC notes. There are also potential longer-term risks that could complicate future pregnancies, and elective C-sections are associated with a decrease in breastfeeding and an increased risk of asthma in babies, the SOGC said.
But the SOGC also noted that elective C-sections have a lower risk of postpartum hemorrhage or complications compared to emergency C-sections. And — bonus! — a planned C-section before labour begins could "reduce the lifetime risk of urinary incontinence."
Women who want a planned C-section need to be "fully briefed" on the pros and cons, the SOGC said Tuesday.
"Some physicians may not agree with the request because of ethical or medical reasons. But if a patient decides they want to go ahead with the procedure, contrary to the wishes of their doctor, that doctor has a responsibility to refer the patient for a second opinion or transfer care," Blake said in Tuesday's statement.
More emphasis on choice lately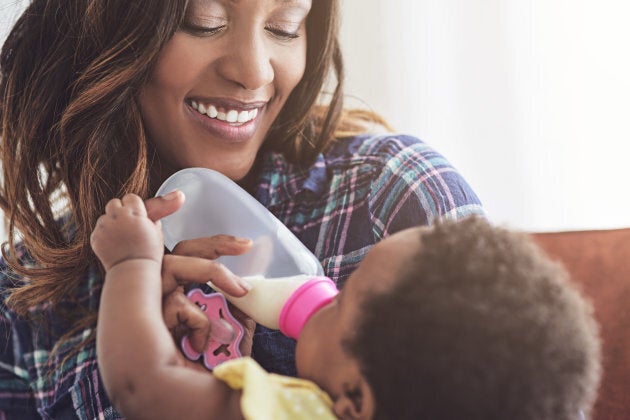 This latest statement from the SOGC is part of a worldwide trend encouraging more choice in childbirth and caring for infants.
Earlier this month, the The Royal College of Midwives in the U.K. issued a position statement emphasizing that the decision to bottle feed is a woman's choice that must be respected. The statement is significant because medical communities tend to advocate for breastfeeding's health benefits, but the reality is not all mothers are able to do, or wish to do so.
And in February, the World Health Organization said that women should be more involved in the decision-making when it comes to giving birth, including choosing their own birth position and being involved in pain control.
"Even when a medical intervention is wanted or needed, the inclusion of women in making decisions about the care they receive is important to ensure that they meet their goal of a positive childbirth experience," Ian Askew, WHO Director, Department of Reproductive Health and Research, said in a news release.