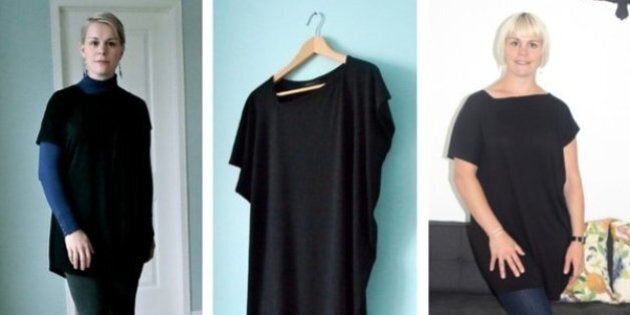 Have you ever wished you had a uniform? An element of continuity, eliminating all of the worry of what to wear each day. No more mindless shopping.
Well, Elizabeth Withey has. So she did something about it.
Since Jan. 1, 2015, Withey has been wearing the same little black dress. Not multiple similar black dresses, or multiple copies of the same dress. One dress. And the dress goes by "Laverne."
Withey, who is the writer in residence at the Edmonton Public Library, and a columnist at the Edmonton Journal, undertook the challenge as an "exercise in simplification." One woman, one dress, 365 days — all documented on her blog, "Frock Around the Clock."
"I am happy about it, because I have survived and feel a minor sense of accomplishment in that regard," Withey told The Huffington Post Alberta.
"I think a lot of people don't think they could live without shopping or with wearing the same thing all the time… but, I mean, you can! You could!"
As for the response, many people either didn't notice, or reacted positively, Withey said.
"I think a lot of people don't think they could live without shopping or with wearing the same thing all the time… but, I mean, you can! You could!"
"I think people thought it was sort of brave, which in a way is kind of sad — I mean, it's just clothing… it should just be a non-event, like who even cares what anybody is wearing.
"Mainly the reaction I got was that other people wanted to apply that to their own lives in some way and wear fewer items, or wear clothing items more frequently, or feel like they have permission to wear a uniform."
It certainly helps if the uniform you choose is comfortable, and appropriate for a variety of situations.
Withey knew that she wanted to get a dress from Workhall, an Edmonton-based clothing designer that donates one item of clothing to a women's shelter for every item purchased. Laverne isn't just a cute nickname, but the name of the style recommended by Nicole Campre, Workhall's designer.
"I am somewhat anticipating the sadness of parting ways with Laverne as we've spent a lot of time together and she's very comfortable."
While Laverne won't become a regular part of her wardrobe, she says the dress will still have a special place in her closet.
Withey said Laverne worked really well for almost every activity — she even had a chainsaw lesson while wearing it — and that her only complaint was that it was sometimes a bit too hot, and that it occasionally limited the accessories she could pair with it.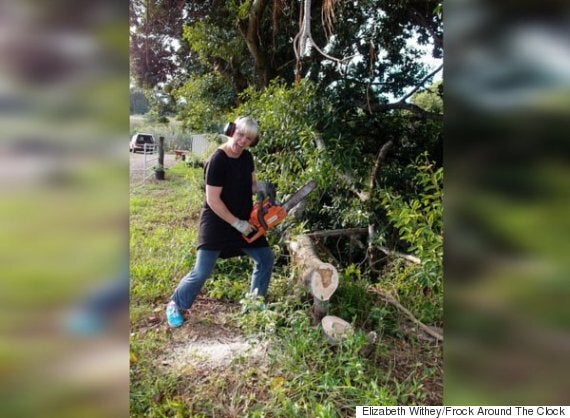 When asked if she thinks the project changed her relationship with clothing in any way, Withey said she hopes it has.
"Otherwise, in some ways it defeats the purpose if I do it and just go back to my old ways. It's always nice to buy something new — and I'm certainly not going to force myself to only wear one thing per year each year for the rest of my life — but I would say that I definitely will feel absolutely no guilt or shame in wearing the same thing many, many times in a month."
"A couple of people have suggested wearing as much colour as possible, so maybe I'll pull out a really bright sweater or something like that."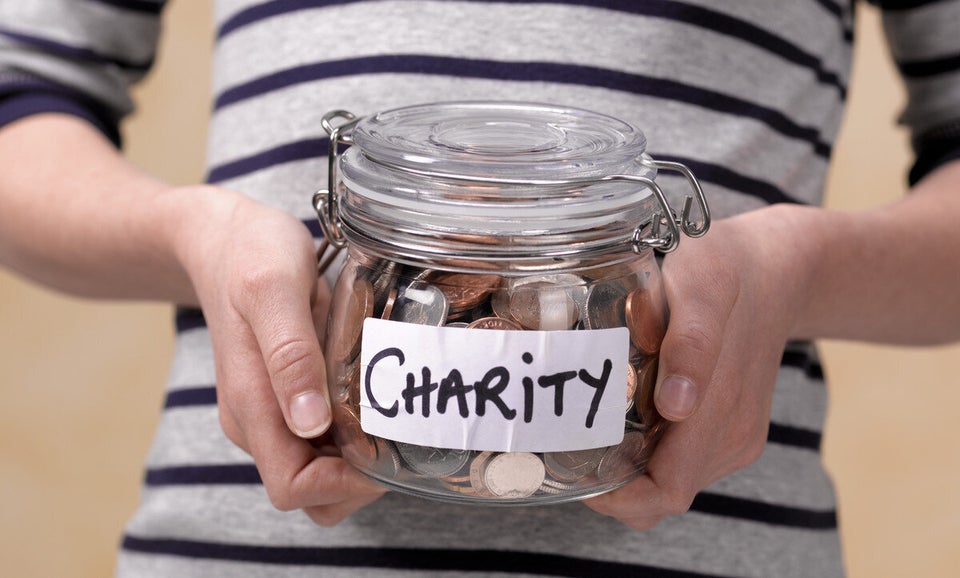 Tips For Ethical Shopping