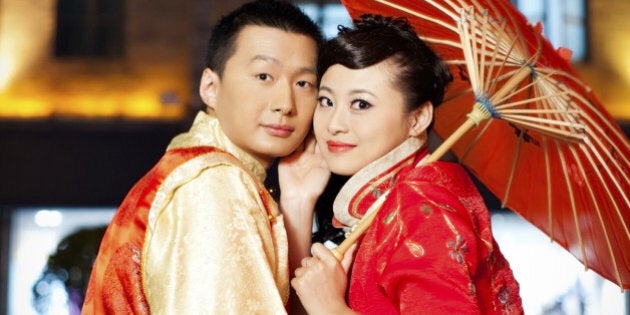 Thanks to our multicultural society, you may find yourself at a wedding this summer that celebrates in ways you aren't familiar with — and we're here to help. Each week, the HuffPost Canada Living team will take a look at a different culture's wedding and tell you about the customs, traditions and rules that go along with celebrating your friends' big day.
Like most wedding ceremonies, traditional Chinese weddings are marked with customs and seen as a rite of passage. While the ceremony portion is something usually shared with close family members and friends, couples (and their parents) tend to treat that party that follows as giant celebration.
"Chinese people are very superstitious, thus impacting many wedding day decisions and traditions," says Toronto-based wedding planner Rebecca Chan. "A traditional Chinese wedding carries its own traditions unlike any other ethnic wedding. One large difference is the importance of the colours red and gold, colours that symbolize love, prosperity and happiness."
Although no two weddings are alike, Chan says customs and traditions vary depending on the couple. While some couples choose to host their weddings at Chinese restaurants with a multiple-course meal and red and gold decorations, other couples go for a more "Western feel" at banquet halls with only three to four courses.
"Chinese families are usually large and, when it comes to the wedding, everyone is invited. Parents will invite many of their friends to take part in the celebration as well, adding to the overall guest count," Chan says, noting that on average, guests lists go up to 200 to 350 guests.
The ceremony portion typically includes the ring exchange, a tea ceremony, the bride's dress change into a red outfit and the couple bowing down to show respect to the families' elders and God. The wedding date itself is selected based on "lucky days" in feng shui and the Chinese lunar calender, Chan says, along with looking at the couples' Chinese zodiac signs.
While themes of good fortune and luck are sprinkled throughout the events and games, Chan says the main focus comes down to the feast, with hundreds of family members and friends.
Here are Chan's 8 etiquette tips for attending a Chinese wedding, and what to do at the dinner table: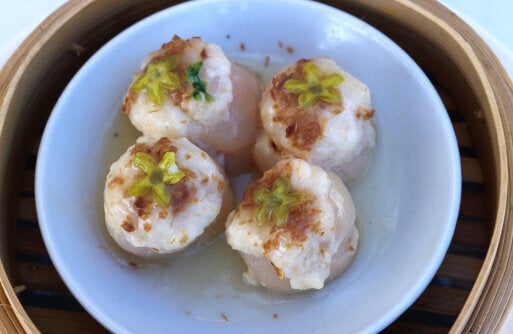 8 Etiquette Tips For Chinese Weddings