You guys! Sweater weather is here! And we're SO excited about that!
Sweaters to fall is exactly like off-the-shoulder tops to summer — it's essential to your seasonal wardrobe. They can be easily paired with nearly everything, from step-hem jeans to mini skirts and thigh-high boots.
Trust us, when the days get darker and the mornings get colder, the sweater will have your back from the moment you slide out of bed like a slug and have to deal with the agony of getting of dressed. By just chucking on a sweater, you'll automatically feel fashionable. Because that's the power of a sweater.
From classic cable knit turtlenecks to oh-so-chic graphic jumpers, we've rounded up the must-have sweaters of the season to keep you not only warm, but incredibly fashionable.
Check out the slideshow below for all the coziest, coolest and chicest sweaters of fall!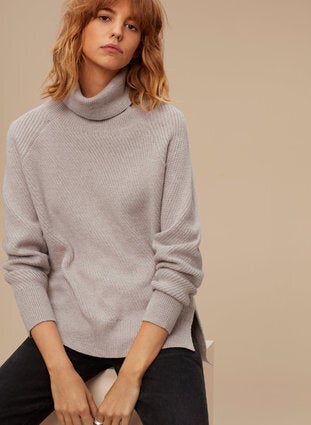 Fall 2016: The Best Sweaters