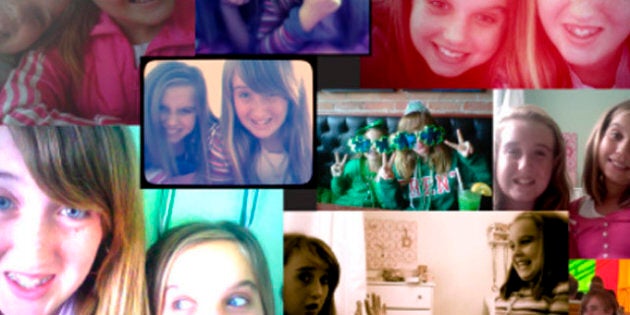 My youngest daughter Chloe just turned 10 on April 17th and my oldest daughter Avery turned 12 on May 30th, and time is just flying by. Before I know it, they'll have grown up and left the nest, so I thought it was fine time now to tell them in blog format 41 (that's how old I am) of the reasons I love them. Because it's the best thing in the world being a Dad to girls, as so many other Dads out there can attest. This permalink will serve as a reminder to them the rest of their life. In no particular order, here it goes...
1. Their smiles and laughter.
10. Their love for travel.
11. Their competitive spirit (soccer girls!).
12. Their love for music and dancing and singing and rocking out.
16. Their ability to not take B.S. from boys (I taught them some trash talk to protect them).
17. Their will to do the right thing.
19. Their jokes and pranks.
20. Their arts and crafty side.
21. Their willingness to do chores (sometimes).
22. Their sleepovers together.
23. Their sisterly love (there is no bond stronger than sisters).
25. Their willingness not to conform (it ain't easy).
30. Their tears (of joy and sadness)
34. Their truths and ethics.
39. Their skits they make up and songs they write.
40. Their beauty (inner and outer).