'Skilled migrant' is not in the typical hero song about elite soccer players, but U.K. think tank British Future scanned the 32 national teams of 23 players apiece and showed the 2014 World Cup is a migrant success story. The majority of soccer stars live and work in a host country when they're not in their national colours. That's 478, or two-thirds, of the 736 players at the FIFA tournament.
There is irony in that finding because soccer stadiums seem especially able to lure racists. Monkey chants, bananas, banners, slurs, these are among the overt forms of racism that stain the sport. But as a migrant's game, soccer could be positioned to find its own solution.
As the world descended on Brazil, debaters David Goldblatt, author of The Ball is Round: A Global History of Football, and Sunder Katwala, Director of British Future, disputed the potential for professional soccer to counter racism at an international forum in Berlin hosted by Toronto's Maytree Foundation.
That the soccer industry can serve as a medium for anti-racism was moot. It already has, most spectacularly demonstrated by AC Milan midfielder Kevin-Prince Boateng at a friendly with Pro Patria in January 2013. The Ghanaian-German heard racist chants from spectators and he walked off the field, followed by his team. The act was both practical and symbolic, and it delighted the press.
But was it enduring? Did it achieve momentum? The same questions dog other anti-racism projects that flow from the industry of players, managers, and leagues. Like photo shoots with players holding a "Say No" banner, or the penalties tested in recent years by governing bodies including steeper fines and empty stadiums.
The more interesting questions are about what comes next. What can soccer, as an anti-racism medium, aspire to do? And what are its limits? Arguing for the untapped potential of soccer to counter racism was Goldblatt, and against was Katwala. Here is the best of their arguments.
Goldblatt called soccer a "peculiar form of masculine soap opera" for its ability to capture its audience, even to seduce them, with a cast of heroic characters interacting in multiple, spontaneous plotlines. Just as TV soaps have been used worldwide to spread social behaviour messages, so too can soccer be deployed, but with one crucial difference: the scale and type of its audience. The 2010 FIFA World Cup had 3.2 billion viewers worldwide, a record that the 2014 tournament is expected to break. As for type of audience, the game speaks to "blokes." In Western Europe, white males are the majority market for sports pages and prime time highlights, and from Rome to Kiev they hold the sorry place as the visible figures in racist hooliganism.
Because of the scale of its audience, soccer is particularly potent at generating an imagined community. As supporters, we imagine that a club or national team represents us, and that enables us to "collectively recognize ourselves." By what other trigger do societies so regularly reflect on identity? Consider that Mario Balotelli may have single-handedly revised his country's national self-image to include black Italians. His success on the pitch and celebrity status off it have actually pinned the star striker to Italy's immigration debate, so that shorthand for citizenship reform is the Balotelli law.
Soccer can make us honest by drawing clear lines about what constitutes racism. Goldblatt noted that outside stadiums, racist insults can be hurled and excused as a figure of speech almost in the same breath. But since governing bodies began punishing offending players and supporters alike, excuses become pure wind, as Chelsea defender John Terry learned the hard way. There is language that is unambiguously racist. And because this discussion is happening on sports pages, in accessible language and with relatable characters, racism suddenly becomes "relevant, comprehensible and important," a major break from its often parochial domain.
The progress in countering racism in the stadium has not traveled beyond it. Soccer threatens to be the exception, and Katwala argued that exceptionalism is a weakness. "Having multi-ethnic teams isn't enough because we haven't shared a public, national identity outside the stadium." Take Switzerland, a country that cheers a national team of migrants, especially its star Xherdan Shaqiri who days ago scored all three goals in the 3-0 win over Honduras that kept the Swiss in the next World Cup round. Yet Switzerland carried a majority vote on a measure to "stop mass immigration" earlier in 2014. The public missed the link between Swiss soccer heroes and their migrant stories.
Take Germany and its more subtle hypocrisy. Germans celebrate their team's diversity, symbolized in Mesut Özil, a third-generation German and in the elite few likened to Zinedine Zidane. But diversity in top institutions stops there, absent from the German cabinet and the board rooms of the country's powerful foundations.
And king of missed opportunities, take France (enough for a standalone challenge during the debate, "if soccer is the answer, David, what happened in France?"). A diverse French team won their enamoured country back-to-back titles, winning the World Cup win in 1998 and European Football Championship in 2000. It was the perfect opening for a solid, country-wide shift in values towards embracing diversity. It was, Katwala grinned, pretty hard to be a racist in France back then. But the celebration failed to translate. The anti-immigration National Front party had made steady electoral gains from 1989 through the 1990s, and in the 2002 presidential election, far-right leader Jean-Marie Le Pen broke through to the run-off vote against incumbent Jacques Chirac. Soccer may give a vision of a pluralistic, cosmopolitan society, but it seems helpless to deliver.
Related to the failure of transmission off the pitch is the argument that those anti-racism gains already achieved have been low-hanging fruit. There's an extreme imbalance in difficulty between silencing racial epithets in the stands, and fixing the quiet, structural racism demonstrated, for example, in the stark non-diversity of club management. Anti-racism projects undertaken by the leagues are largely celebratory in tone but have not yet striven to behavioural, structural change. Current strategies do not aspire to anything that complex. What useful public conversation can be drawn from a slogan like FIFA's "Say No to Racism"?
Of special irritation to anti-racism advocates is the claim to greatness by an industry that belatedly added its weight to an argument that in some parts of the world was largely won. Katwala noted how official anti-racism campaigns arrived in the UK once the public already viewed non-white players as British. This speaks to an important limit, one of imagination. What club is championing anti-homophobia? Don't expect those campaigns until the argument is first won outside the stadium.
If changing hearts and minds is a challenge, measuring that change can seem harder. Goldblatt and Katwala disagreed on the potential of soccer to substantively advance anti-racism, but they agreed that a few measurable interventions would do a lot of good.
First is shifting focus from the diversity of players to the diversity of the spectators. In any place where race is tied to wealth, as it is almost everywhere, the stadium will likely look vastly different from the average neighbourhood. Clubs needs to invest in better representing the community in the stadium for their claim to be a true site of integration and inclusion. One way to do this is by changing ticket pricing and distribution. But more direct outreach will be needed. Clubs searching for a model can look to pioneering work with the South Asian community by the UK's Luton Town Football Club.
Second, managers need to get serious about finding and promoting diverse talent. And fans and communities need to hold their clubs to account. Cheering the diversity count at field level is facile.
It also wouldn't hurt to see a walkout during a World Cup match in the style of Boateng and his teammates. That move occurred during a friendly, and it can only be hoped no game is too big, with too much at stake, for the same message of zero tolerance. To paraphrase a challenge from Goldblatt: If you won't go to the World Cup, where are you gonna go?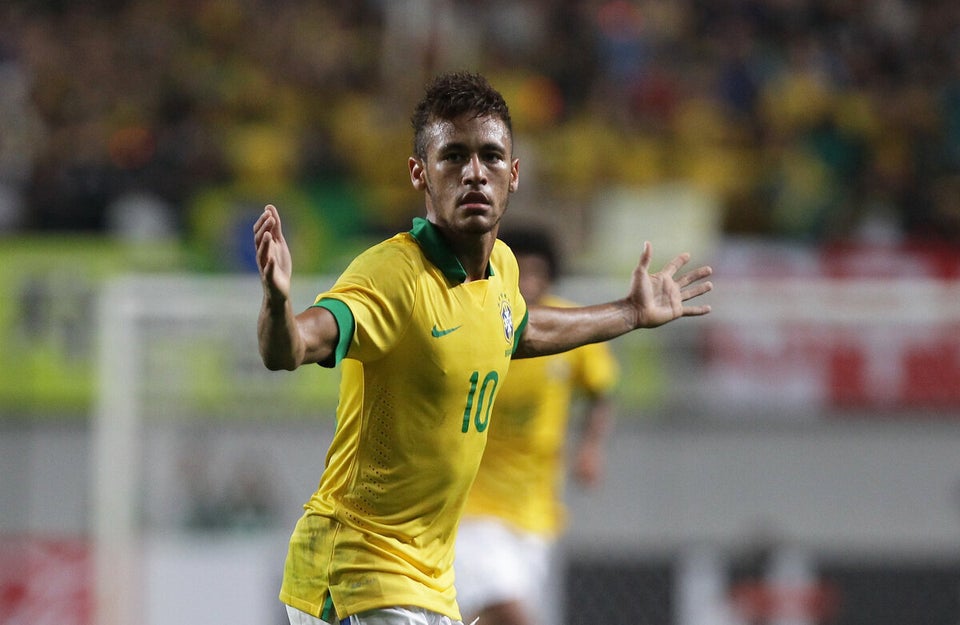 World Cup Golden Shoe contenders