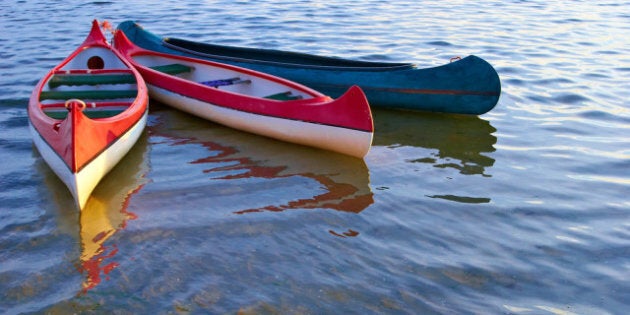 When it comes to body burden pollution, more and more research is demonstrating how widespread the issue is.
Previous studies, such as the Canadian Health Measures Survey (CHMS), and the Northern Contaminants Program, have collected data regarding toxic contaminants in the bodies of urban and rural Canadians as well as northern Aboriginal peoples, respectively. While other populations in Canada have been tested for toxic body burden, this is the first comprehensive report on exposures for First Nations adults living on reserves south of 60˚latitude.
The report examined 97 different toxic pollutants from chemical groups like flame retardants, PCBs, pesticides, heavy metals and more. In many cases, the concentrations of these environmental chemicals in First Nations populations were similar to the levels seen in other Canada-wide biomonitoring studies.
However, certain chemical levels -- mercury and cadmium (heavy metals highly toxic to the nervous system), for example -- were found to be significantly higher in the First Nations populations. In contrast, levels of certain insecticides and pesticides were found to be lower than in non-First Nations populations covered by previous studies such as CHMS. The authors of the report recommend that a second phase of the study include more communities, and individuals from vulnerable groups, so further insight can be gained.
Environmental Defence recently conducted tests on umbilical cord blood samples from volunteers in the Toronto and Hamilton area and found banned pesticides, lead, methylmercury, flame retardants and PFCs (chemicals in non-stick coatings) in blood taken at the time of birth. That means that before birth, Canadians are already exposed to toxic chemicals that can impact their health.
We believe all people should have the right to live in a clean, healthy environment. The First Nations Biomonitoring Initiative is an important contribution to research into environmental exposures. Evidence collected in such studies can support improvements to chemical regulation in Canada, resulting in a cleaner, safer environment for everyone.
Find out more about ways to reduce exposure to toxics, and sign and share our petition to show your support for reducing toxic pollution.