 It's no secret that international trade is important to the Canadian economy. In 2012, Canadian companies exported over $400 billion worth of merchandise internationally, a number that continues to rise annually. There are many reasons for these increases, but the seismic shift from big business domination to small business prominence on the global stage may be the most glaring.
There are currently over one million small-to-medium enterprises (SMEs) in Canada, employing over 64 per cent of the workforce in this country. With such a large portion of the Canadian workforce working in smaller enterprises, their contribution to international trade is anything but insignificant.
Shipping outside of Canada involves complex logistics along with a lot of other factors for small businesses to consider. If you run a small business and are looking to ship internationally, here are five key considerations:
This may seem obvious, but understanding the countries where you plan to do business is the easiest way to avoid missteps and help your business thrive. Business owners should do their research to determine which countries to do business in and how trade is done there -- from different shipping rules to different business practices, cultures and currencies. Just like in Canada, understanding supply and demand for your product will allow you to forecast your potential sales and decide whether you can reach a reasonable profit margin.
2. Develop your logistics strategy
Few SMEs have the luxury of a dedicated shipping department to handle the logistics of shipping outside Canada, yet taking the time to establish a clear and effective export or import strategy is the key to trading success. Working with established logistics partners, like DHL, that have experience in your markets can help you establish a clear strategy. It is also important for you to ensure your business is equipped to handle the demands of international trading.
Underestimate customs navigation at your own peril! Customs regulations change from country to country, and one size definitely doesn't fit all. If you make and sell clothing, for example, you should probably know that, in my experience, South Africa and Mexico only accept exports of shoes in odd shoe sizes, so size 12 shoes will have to stay in Canada or be exported elsewhere. The regulations are innumerable, but it is your duty to know them! Government trade departments, Chambers of Commerce and business association websites are great resources in understanding the customs regulations in the markets that interest you.
4. Know your costs and financial risks
Think back to when you started your business and all the start-up costs you had to weather. Trading internationally brings another round of start-up costs. Ensure that you have working capital available at every stage to cover extra costs like transport, duties and insurance. Waiting for commissions, orders and payments can also take longer internationally than in the domestic market, and you will need to be aware of changing exchange rates when dealing with foreign currency.
5. Pay attention to packaging and labelling
Whatever your delivery needs, your products need to be packaged properly to reach their destinations safely. The delivery process across countries is rigorous, and damaged products are a sure fire way to lose loyal customers. It is also important to consider how your choice of packaging will affect your shipping costs, and to ensure it doesn't add unnecessary weight. Finally, pay close attention to clearly labelling your merchandise. An error in classification or value can strand your products in customs, leading to late delivery or excessive taxes.
There is a lot to consider, but no matter what size your enterprise international trade is within reach. Follow these five tips and your business will break barriers and cross borders.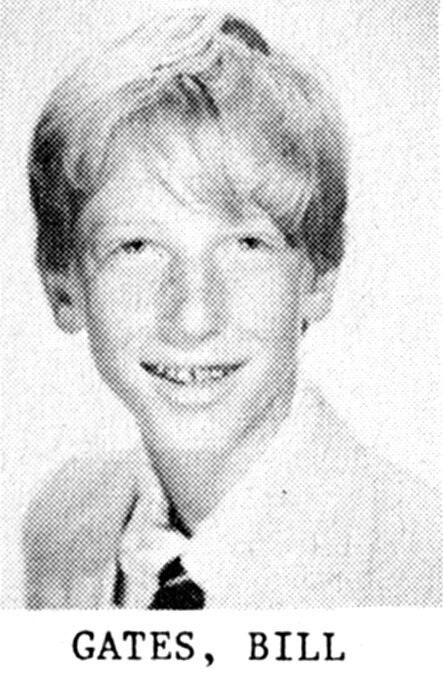 Photos Of CEOs Before They Were Captains Of Industry