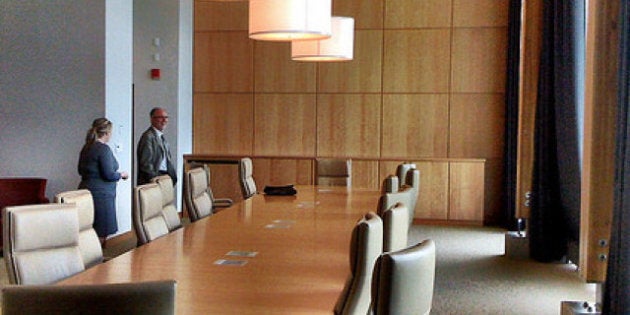 Workplace diversity programs -- derided by some as politically correct pandering or little more than public-relations stunts -- have become key to driving innovation among the world's most prominent businesses, says a study from Forbes Insights.
"For global companies, diversity is no longer simply a matter of creating a heterogeneous workforce, but using that workforce to innovate and give it a competitive advantage in the marketplace," the report states. "Competition for talent is fierce in today's global economy, so companies need to have plans in place to recruit, develop, and retain a diverse workforce."
The survey is a sign that globalization may have had a positive, if unplanned, benefit: An increasingly multicultural workforce within the world's major multinationals.
Of the 321 companies with more than $500 million in revenue surveyed, 85 per cent agreed or strongly agreed that diversity is key to driving innovation in the workplace.
The survey lists AT&T, L'Oreal USA and Mattel as sponsors.
Among the survey's other findings:
A diverse and inclusive workforce is crucial for companies that want to attract and retain top talent. Competition for talent is fierce in today's global economy, so companies need to have plans in place to recruit, develop, and retain a diverse workforce.

Nearly all respondents reported that their companies have diversity and inclusion strategies in place. However, not all of the plans are identical. About a third said their companies have global strategies that allow for minimal regional deviation, while half said that their organizations have a global plan that also allows for different strategies and programs in order to address regional needs or cultural differences.
But many of the surveyed executives also reported that progress on diversity has been uneven. While gender diversity has largely been successful, respondents said that they have had less success in areas such as age and disability.
Yet many observers still voice suspicions that "diversity" is little more than a publicity tool for companies wishing not to offend various demographics.
"[W]ithout embracing the reason behind the need for diversity, the how and the why of it all go painfully unnoticed," writes William Powell at the Business2Community blog. "What good is diversity if the things brought to the table by the diverse nature of people has no voice or outlet for expression within your organization?"
In North America and some other high-immigrant regions, workplace diversity is also a reflection of growing racial and ethnic diversity within the broader community.
In the U.S., "from 1980 to 2020, the white working-age population is projected to decline from 82 per cent to 63 per cent," the National Center for Public Policy and Higher Education reported in 2005. "During the same period, the minority portion of the workforce is projected to double (from 18 per cent to 37 per cent), and the Hispanic/Latino portion is projected to almost triple (from 6 per cent to 17 per cent)."
But the Center also noted the minority groups that are growing fastest also have the lowest education levels, posing an obstacle to increasing workforce diversity.
The Forbes survey addressed the education gap as well:
According to one estimate, by 2020 close to three quarters of all American jobs will require advanced skills and offer high pay. It will take approximately 123 million American workers to fill these positions, but at current high school and college graduation rates, only 50 million Americans will be qualified for them. In addition, the United States currently ranks only 20th out of 28 industrialized democracies in high school graduation rates.

These statistics illustrate an astonishing shortfall that threatens the ability of American business to find and develop the talent that is critical to our country's long-term economic competitiveness in the world marketplace.
Workplace diversity has also exploded in recent decades in Canada, where "society has undergone profound change since the 1960s in how it views the role of women, celebrates cultural diversity and the contribution of visible minorities, and recognizes the strong contribution of Aboriginal Peoples in shaping Canada's culture," a Royal Bank of Canada report asserted in 2005.
Canada's cities "have become rich centres of creativity and places that attract talented people from around the world because of the vibrancy that successful pluralism brings."
But RBC noted that "Canada's track record in successfully integrating immigrants is slipping. On average, immigrants arrive in this country better educated, in better health, and at similar stages of their careers as those born in the country, but the evidence suggests that during the past two decades, they have been much less successful in achieving success than earlier waves of immigration."
The report also noted that "while women have made significant progress in the workplace in terms of equal pay for equal work and opportunities for advancement, there is more that can be done to facilitate the role of women, including more family-friendly workplaces."
Popular in the Community