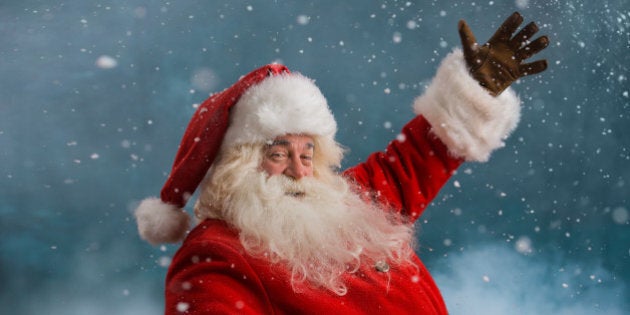 The story of Santa Claus, his elves and the giving of gifts has graced our lives for hundreds of years. It is more than just the story of a jolly old man on a quest to give gifts to every child in the world. It's a lesson about generosity and kindness.
Every time I think of the holiday season, it conjures up happy childhood memories. I remember being fascinated by the magical mystery of Santa and often wondered what he did during the summer. Did he take vacations? Did he play golf? Did he go shopping to reduce the elves' workload?
This summer, I actually found out what he did when I attended the Heirloom Expo in Santa Rosa (how appropriate!), California. A celebration of pure food and sustainable living, the expo is one of the world's largest annual heritage food events. Thousands of people come from around the world to celebrate traditional crops, foods, seeds, poultry and livestock. I was lucky enough to be invited back for a second year to speak at the event. While at the meet and greet press gathering, I spotted good old Saint Nick and just had to speak with him.
St Nick, or as he'd preferred to be called, "Sustainable Santa" , was also eager to share with me his concerns about the harmful food choices children and their parents often make. Rather than them opting for things like sugary sodas and candies that now dominate the kid's food market, his goal is to help kids eat more nutritious meals and become healthier and fitter. And Sustainable Santa apparently practices what he preaches: he told me he had lost over 80 pounds by eating a healthy diet and getting more exercise.
"He's out of date," says Sustainable Santa, referring to the traditional Santa. "We're anxious to have Santa be the counselor who urges kids to eat healthy and live a sustainable lifestyle." He added that he wished unscrupulous marketers would stop using Santa and his elves as a jolly purveyor of sugary sodas and sugar-coated processed foods. In fact, the modern version of Santa, with the red suit, black belt and boots, rosy cheeks, luminous eyes and brighter-than-white teeth, is the product of a Coca-Cola advertising campaign dating back to the 1930s.
Modern Sustainable Santa wants to get America's kids off fast foods and sugary treats and into eating nutritious whole foods. There's no doubt that North America's unhealthy diet of junk food and GMO-laden processed foods has led to a dramatic increase in childhood obesity and preventable metabolic diseases, including diabetes and heart disease in children, which now affect half the young population. That's something that we didn't experience 25 years ago. This is due to ruthless companies that sell unhealthy products targeting kids.
Now I now know what Sustainable Santa does when he's not busy working at the North Pole. He travels to farmers' markets, seed shows and concerts in a Santa suit (usually with red tennis shoes) speaking to children and presenting a fit, contemporary contrast to the image of the jolly fat old man conjured up in the poem "Twas the Night Before Christmas." When visiting these venues, in addition to having his picture taken with the children, he hands out cards with three healthy guidelines for them and their parents to consider.
Rule #1: If you're hungry, eat an apple. If you are not hungry enough to eat an apple, then you are probably not truly hungry - the thought of eating will pass.
Rule #2: Treat Treats as Treats. There is nothing wrong with special occasion foods. And a cookie on Christmas Eve or cake on your birthday is surely a very special occasion food treat.
Rule #3: Follow the "S" Rule. No Sodas, no between-meal Snacks, no Second helpings, no added Sugar or Salt and no Sweets... except on days that begin with the letter "S".
The power of his message became clear to me when we talked about the positive effect that just a few words from Santa can have on a child (something which purveyors of junk food know all to well). If Sustainable Santa tells them to "make healthier food choices," they're more likely to trust the message and follow his three guidelines.
It seems to me that Sustainable Santa is well on his way to transforming the eating habits of North American children. His efforts have even drawn the support of the University of California Medical School in San Francisco.
The truth is Santa is still Santa, but the wonderful Sustainable Santa that I met at the Heirloom Expo clearly cares about children's health. He's inspired me to look for sustainable, organic, non-GMO and, of course, tasty, fair trade treats for stocking fillers for those I love this Christmas.
Having the opportunity to spend time with Sustainable Santa and knowing that he's promoting a non-sugar-coated culture shift that's essential for the future of a sustainable and healthier society is the best gift I could ask for this Christmas. As Sustainable Santa always says, "Let's give the children the best gift of all... good health."
Have a Happy and Healthy Holiday Season.
Follow HuffPost Canada Blogs on Facebook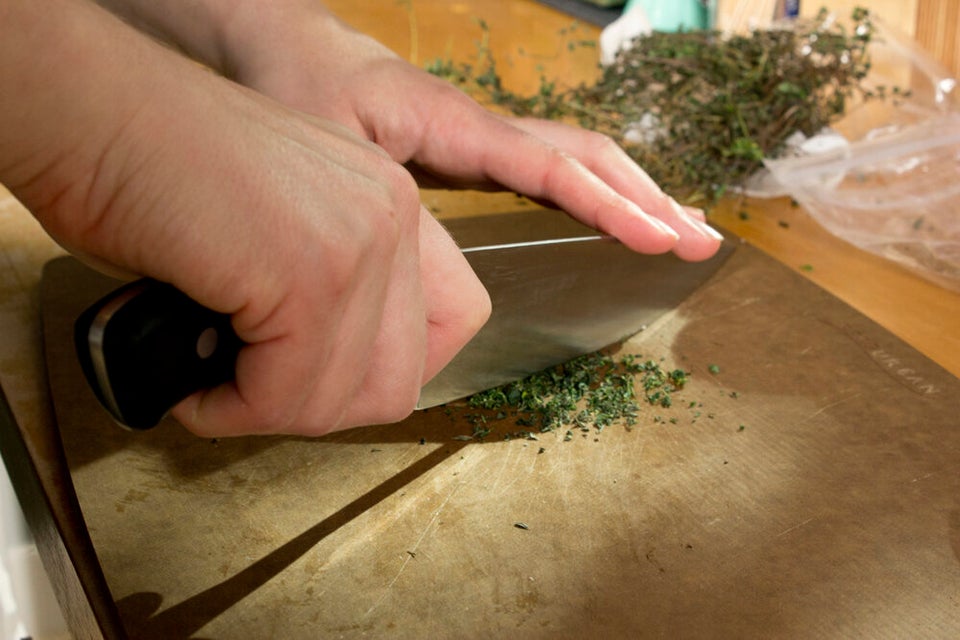 Surprising Tips For A Sustainable Holiday