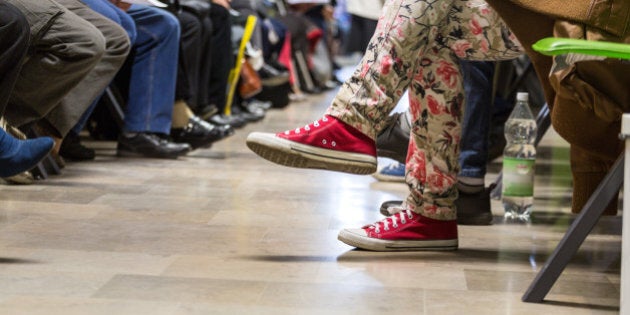 Picture this, if you will. A big corporation holds an annual event to help break the stigma of physical health. You see, people are ashamed when they get sick so they don't go to the doctor. It's been bad, and it's getting worse. People's health is failing, many are becoming infirm and some are dying.
Except, as it turns out, it's not just because of the stigma. It's also the cost.
In this alternative Canada, going to a doctor is very expensive, and while the government will pay for medical attention in case of a life-threatening emergency, for the most part it is only affordable for the well-off.
This is especially true for preventative medicine.
A five-cent donation per branded tweet does nothing to address the underlying problem.
It is a good thing that this branded day of awareness is starting conversations about physical health, but even the promise of a five-cent donation per branded tweet does nothing to address the underlying problem, which is that without adequate government funding, most people just can't afford the care needed to stay healthy.
So let's talk about the fact this dystopian vision is Canada's current state of affairs when it comes to mental health.
While I applaud Bell's efforts in destigmatizing mental health (not to mention their donations, despite the gratuitous marketing angle), fixing our mental-health crisis is about more than one day, and it's about way more than nickel donations.
It makes zero sense that in a nation with universal health care, we have decided that mental health does not matter and should not be financially covered. If you're sick, you can make an appointment to see your family doctor, or stop by a walk-in clinic if it's more pressing, and you won't pay a dime.
But getting treated for metal health is the equivalent of going to the emergency room. Express suicidal thoughts and you'll get a psychiatrist right away. If it's not an emergency, you will wait so long it might become too late.
Children's Mental Health Ontario reports the province has almost 12,000 kids on psychotherapy wait lists for as long as 1.5 years.
Blog continues after video.
"Some don't make it to treatment at all because they simply give up waiting, or worse," says Kim Moran, the organization's CEO in a statement that also says it would cost "less than $5 per year per Ontarian and save $145 million in hospital costs" to get those waiting times down to a maximum 30 days.
This is a problem that is not unique to Ontario, as interminable wait times plague publicly funded mental-health programs across the country and from crowded urban centres to remote rural areas.
Now psychiatrists are at least free because they are covered by provincial health-care plans. Psychologists, therapists and counsellors are private, so while it doesn't require waiting months or years, they charge between $100 and $200 an hour, plus tax.
Even employer-provided extended benefits are often used up before progress has been made.
Still, even at the lower end these costs add up quickly. Even employer-provided extended benefits are often used up before progress has been made.
This has created exactly the same two-tiered system for mental health that we decry in physical health, where the wealthy get helped and healthy while the poor languish, untreated and sick.
So let's talk about that.
If this is ever going to change, then right now is the time since the most vocal mental-health advocate in the country happens to be the prime minister's mom.
Blog continues after video.
I spoke about this issue with Margaret Trudeau last fall, and we talked about how the stigma conversation does not actually help people get access treatment. I point-blank asked if she was pushing for mental health to be part of universal health care.
"Because I'm not a Member of the government, just an activist, oh, yes, I dream in Technicolor," she told me. "What I would like is there to be mental-health clinics that we can put in our health cards and get exactly the services we need. It's costly to recover in Canada now. But people will pay because they want their family to be well. They want each person to be able to be the best they can be. And mental illness takes you away from your life."
Of course, not everyone can afford to pay or to wait.
"We want early intervention," she agreed. "The secret is to nip any mental disorder in the bud. As soon as you're not feeling yourself, reach out and get some help because you can quickly get better. If you get stuck in it, it's so hard to get out."
Let's talk about how the time for talking is over.
She said Justin Trudeau is "committed to trying to improve services to Canadians because it is one of our big issues. It's the highest cost to our national health economy" but nothing has been done yet.
In fact, we recently found out that the Wapekeka First Nation asked for suicide-prevention funds from Health Canada in September and were denied because it was "an awkward time" in the federal funding cycle.
Two Wapakeka girls committed suicide in January. Let's talk about that.
The issue is admittedly complicated by the fact that health care is a provincial mandate, but that doesn't mean Trudeau can't take the lead by increasing transfer payments to cover psychologists. (Trudeau did offer an additional $11 billion over ten years for mental health and home care, but negotiations broke down because the provinces said the overall deal reduced funding and they didn't like it being earmarked.)
Or Trudeau can create a federally funded therapy program across the country to help more people access mental-health treatment and access it faster.
So let's talk about how our politicians need to take mental health seriously by including it in universal health care.
Let's talk about how the time for talking is over, because funding speaks louder than tweets.
Follow HuffPost Canada Blogs on Facebook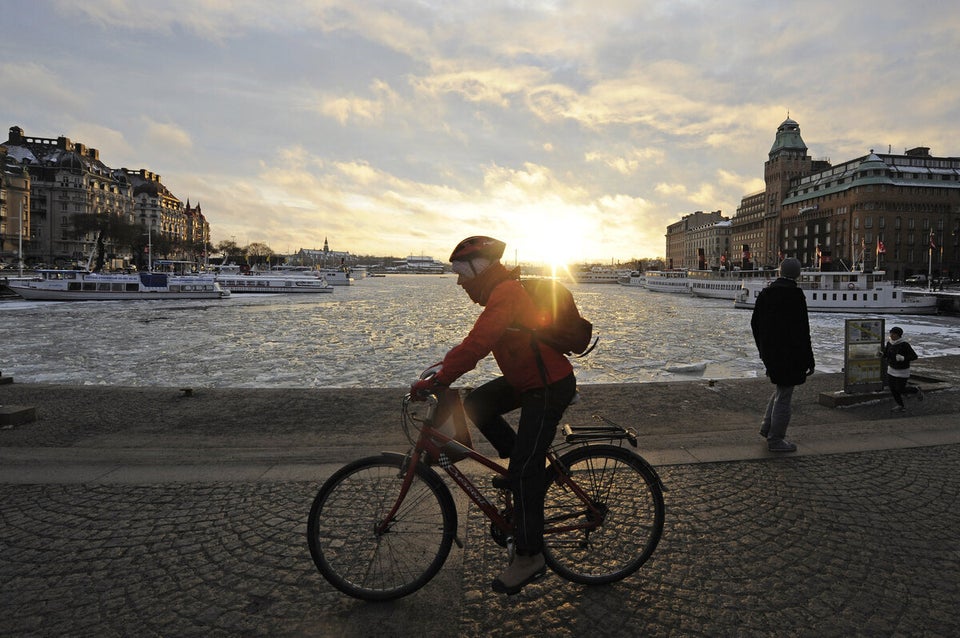 The World's Most Efficient Health Care