Which is why I'm sure Zara had their heart in the right place for the gender-neutral line they released this week. Called "Ungendered," the eight-piece minimalist and overly comfy-looking line is arguably meant to capitalize on the need for non-binary clothing, but there's a problem: it's loungewear. And loungewear, as we know, has never really fallen under the same norms as day-to-day or formal pieces, and also: it's loungewear. It's not like you're going to bust it out for a night on the town. (Unless that's your vibe, and then by all means, do you.)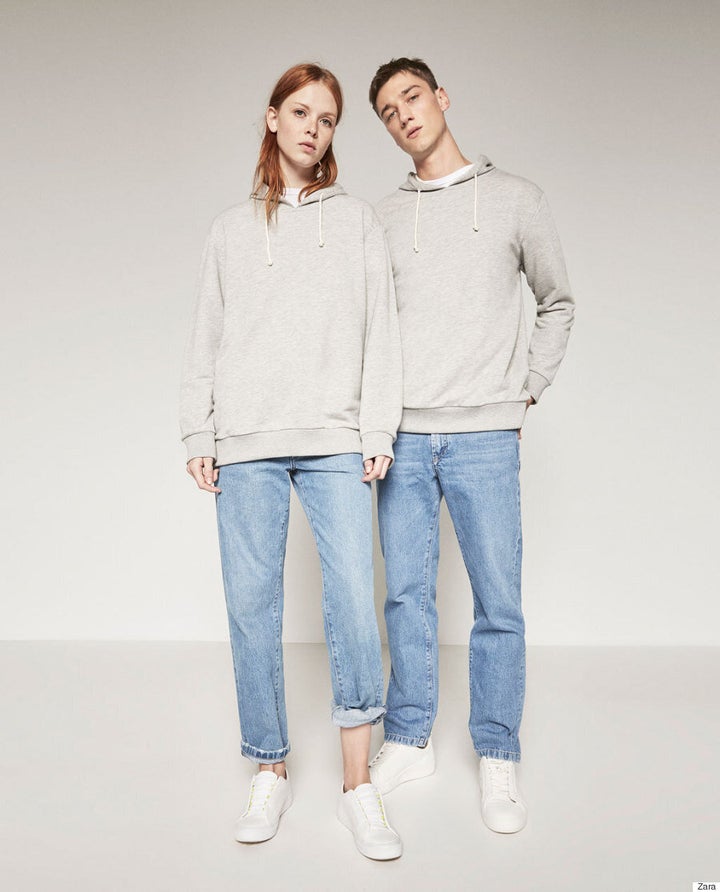 And that's where I think the issue with our approach to gender fluidity in fashion is stalled. In the race to catch up to gender neutrality, brands are still fixating on outdated norms because we're still coming at style from a boy/girl state of mind.
Zara is opting for minimalistic and comfortable (see: "accessible") approaches to clothing over skirts and dresses designed to fit men's bodies, and the likes of heels and cut-out dresses (as seen in Hood By Air's show last year) are still reserved for the catwalk. And, as pointed out by Teen Vogue in the wake of Jaden's Louis Vuitton campaign, we're still describing male models as wearing "women's clothing" (and vice versa), thus defining looks based on gender norms. Which is an issue because we shouldn't be assigning gender labels to anybody without their approval (or without knowing how they'd preferred to be identified). But it continues because it's easy.
And I get it: for a brand to embrace and then to run with gender neutrality and gender-free clothing might seem daunting, especially since we've built a fashion empire based exclusively on separating men and women's clothing. So, hoping to appease everybody and to avoid assigning even more labels, brands have gravitated toward creating uniform-like pieces that won't hurt anybody's feelings. That's why I assume houses like Zara, who are trying to break the gender mold, find themselves trapped in another one: in an attempt to avoid assigning anything to anyone in any way, they've created a Star Trek-like aesthetic, where everybody's wearing the same thing. But there's no fun in that. (Again, unless that's your look —and if it is, go forth and be minimal.)
Fashion, as we know, is another extension of self, and also one of the most exciting ways to assert and declare who you are on your own terms. So the industry's roadblock isn't necessarily with specific pieces of clothing (since we'll all buy and wear whatever we want), it's with whom the pieces are intended for. So, the industry is finally into a man wearing a dress, but they're still making him buy it in the "women's section." And that's the problem: Gender neutrality can't really exist if we're still conforming to gender norms.
Which is a lot to take in, but also not really. We're seeing men in skirts and heels on the runway, we're seeing women in tuxedos and tracksuits — and it's great. But at the same time, we're still assigning labels in the process, which makes loungewear seem like the only true answer to gender neutrality, mainly because we think that's always been the case.
But it's so much easier: all we have to do is look at clothing en masse as gender neutral; as something anybody can wear, no questions asked. After all, those of us in the industry are the ones who've created the labels we're trying to erase now. We're the ones still having a field day over gender-neutral lines, as if those are the only answer to gender neutrality.
They're a great step, but they're not the solution. That part's on all of us: to champion true gender neutrality, we start by looking at clothes and the person choosing to wear them and then we say, "Oh cool — that outfit looks great on them."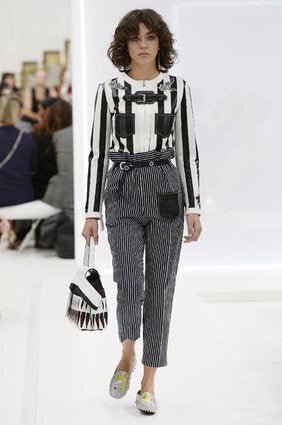 Spring 2016 Fashion Trends