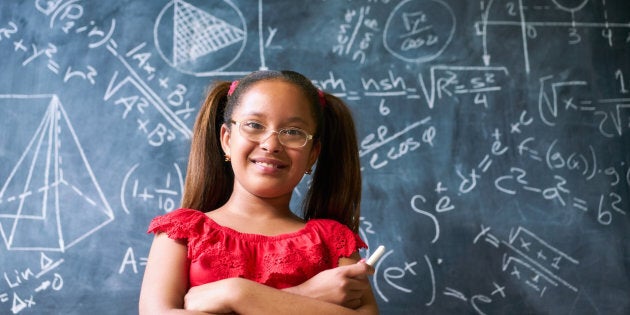 "I want you to know that there's a place for you in this industry, there's a place for you at Google," Pichai said on stage at the Technovation Challenge World Pitch Summit award ceremony. "Don't let anyone tell you otherwise."
Recent events [at Google] highlight why many women still feel shut out of STEM fields.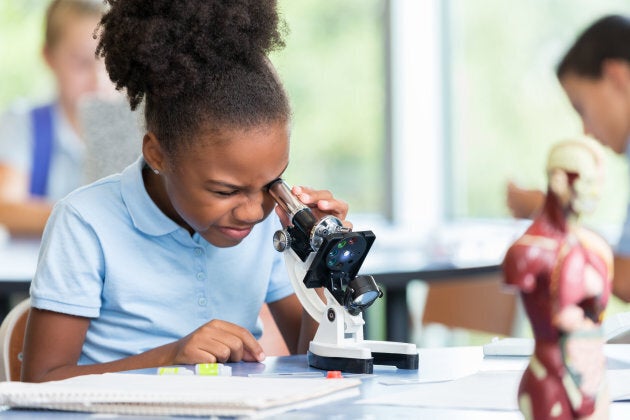 Ultimately, part of the battle of figuring out why girls feel the way they do about STEM subjects, and their abilities in math and science, is a big part of solving the problem, Vakharia says. "We're often trying to stick a Band-Aid over the problem without helping girls figure out why they feel the way that they do," she says.
"I think that incorporating more of a psychological and critical media approach would really benefit girls in trying to figure out who they are, what they can be, and what they can eventually become."
Incorporating more of a psychological and critical media approach would really benefit girls in trying to figure out who they are, what they can be, and what they can eventually become.
Start young
Negative perceptions about their math and science abilities begin at surprisingly young ages for girls, Vakharia says. "A lot of studies have shown that girls as early as age six start developing the idea that they're not inherently good at math," she says.
For that reason, it's important to focus on fostering interests in math and sciences in girls from a young age, and to work to counter negative perceptions they might start developing.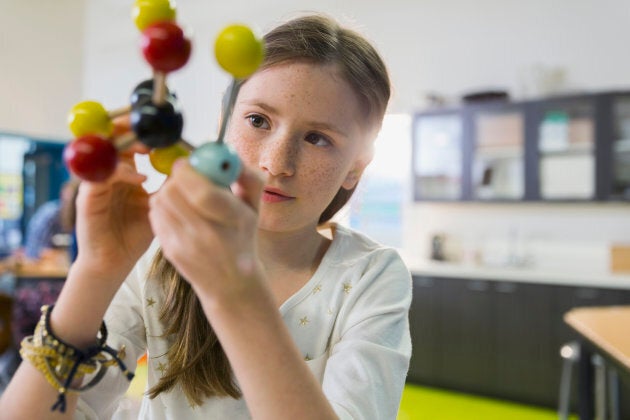 Watch what they watch
Why are young girls so convinced, at such young ages, that science and math aren't for them? The messages they get in the media they consume are part of the problem, Vakharia says. "Just think of the TV shows, movies and toys targeted at young girls," she says. "Very few of them promote an interest in STEM, and in fact, very few of them promote mathematical intelligence at all!"
Fortunately, this is beginning to shift thanks to shows like "Doc McStuffins" and "Dot." Pay attention to what your kids are consuming and don't be afraid to discuss what they're hearing with them.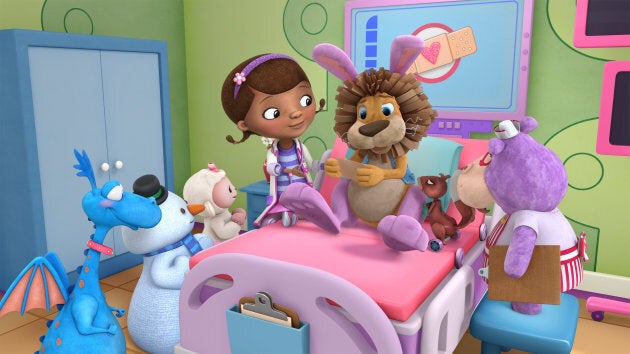 Provide good role models
"The most important thing, in terms of affecting girls' choices and self-concept, is role modelling," Vakharia says. "One of my favourite sayings is 'You can't be what you can't see.'" A lot of STEM initiatives focus on providing girls and young women with empowering STEM mentors they can look up to and see themselves in, she says.
Role model what math and/or science mean for you in your own life, whatever that looks like — and that doesn't mean that you have to work in a STEM field. Gardening, for example, is all about botany. Baking is chemistry. Home DIY projects involve a lot of measuring. There are a lot of great ways for you and the people in a child's life to give her concrete examples of the value of STEM subjects.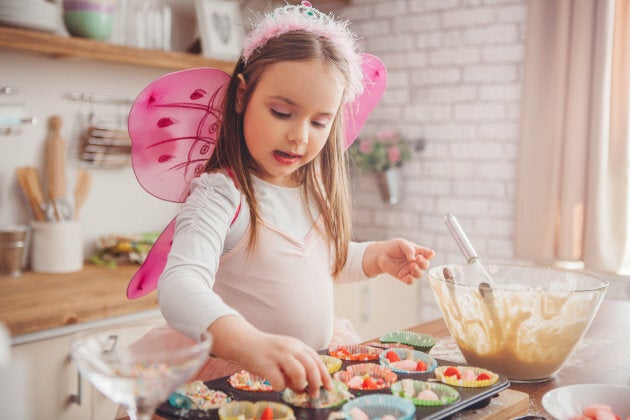 Recognize that we all contain multitudes
There's no rule saying that if a girl likes cheerleading or fashion she can't like chemistry, or that if she loves algebra she can't also love flowers and the colour pink. "We need to show kids that there are multiple identities out there, not just the two dimensional identities sold to us by popular culture," Vakharia says.
Don't consciously or unconsciously limit your daughter's options because of what some of her interests are, or steer her away from something before you've given her a chance to try it for herself. There are a thousand ways to be a girl, and they're all valid.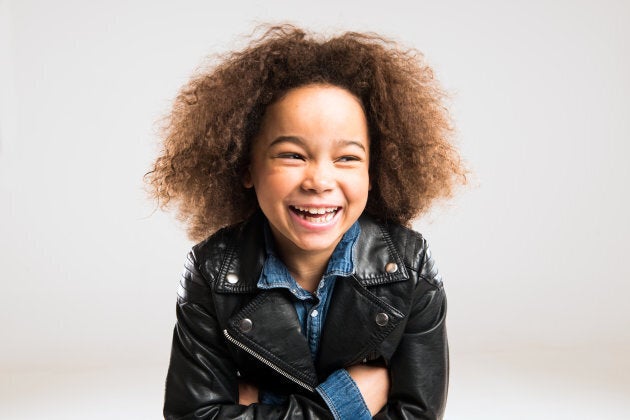 Meet your kid where they're at
Remember that "math and science" are broad subjects that touch our daily lives in a variety of ways. Is your daughter glued to her phone? Math and science fuel that technology — maybe she'd be interested in learning about app development, UI design, or even digital photography.
A girl who loves animals might be fascinated by veterinary sciences, and one who's passionate about sports could love kinesiology and biology.
For older girls who may be deciding which path to take in post-secondary education, Vakharia points out that money talks — many STEM fields are high earning and in demand.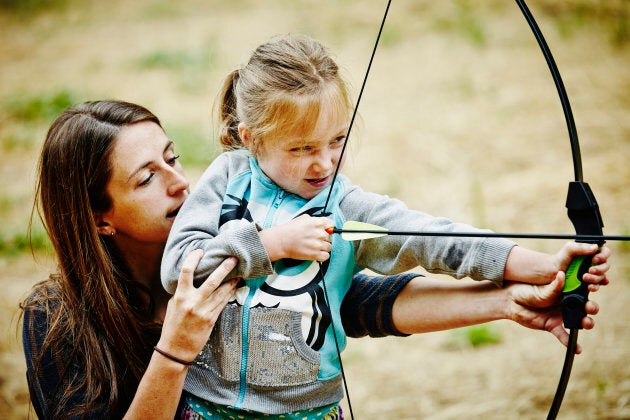 Acknowledge struggle
Finding something difficult, or even failing at it, is normal. Acknowledging that things that are valuable, or even fun, can also be hard is a great lesson for kids, and one that you can use to foster their interest in STEM even if the find it challenging.
"Girls really need to feel as though they have the ability to excel in STEM," Vakharia says. "There is a huge issue when it comes to confidence, so STEM events in which different mentors share their stories about their struggles and failures really help kids to see that failure is simply an obstacle — not an absolute!"
Picture books by author Andrea Beaty feature young scientists, and talk about their perseverance through challenges — a fun and valuable example for kids.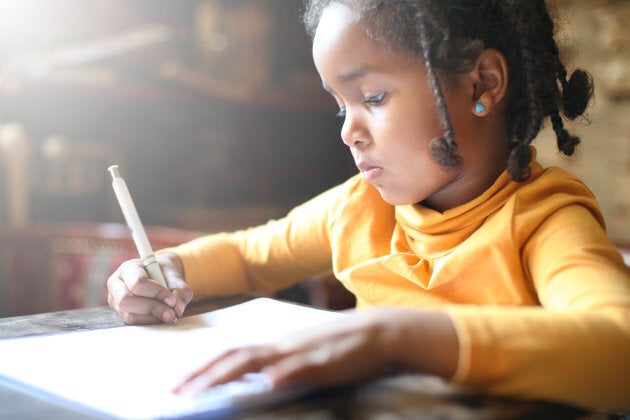 Pay attention to your own words
"We have a really weird tendency to brag about how bad we are at math," Vakharia says. Kids look to their parents as their first role models, so it's important to think about how you discuss your own relationship with maths and sciences and what that might be saying to your children.
It's great to discuss your own struggles, and how you worked to overcome them, but stay away from terms like "math person" — it can create the impression that some people just suck at the subject no matter what they do, and can never improve.
"They're stereotypes, they don't exist, and they make kids feel like they have to be a specific type of person to excel in STEM," she says.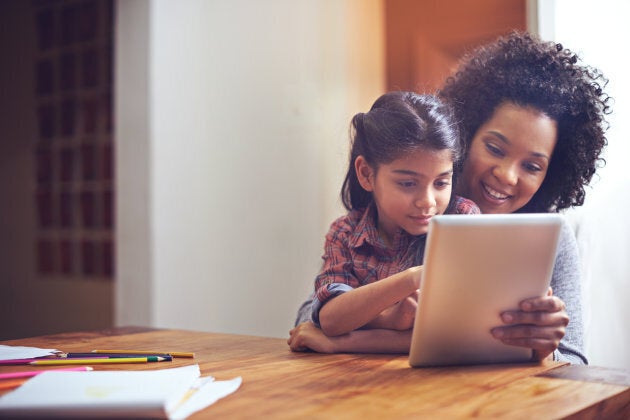 Let go of guilt
It's OK if you don't love math, or if sciences never clicked with you. Parents don't have to work in a STEM field, or dream about formulas and equations, in order to foster interest in STEM in their kids.
And girls don't have to consider math or science their favourite subjects and improve in them or benefit from them. There are a lot of great resources available to help your child learn more about math and science if they want to, Vakharia points out, even if you don't feel strong in those areas or just don't find them especially interesting.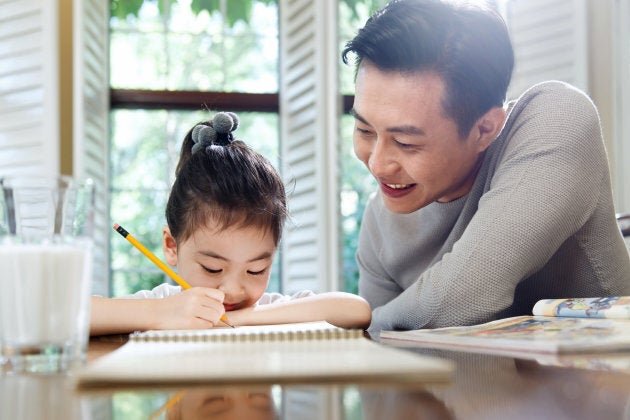 It's not all STEM or nothing
Your child doesn't have to centre their interests around STEM, or pursue a stats or computer science major in college, in order to make math and science a part of her life or get value from the subjects.
"I often tell kids who are like 'but why does this matter?!' that it doesn't have to matter," Vakharia says. "Why does art or Shakespeare matter?" Like anything else, STEM is just another lens with which to view the world.
"We can gain so much simply by adding another lens to our kaleidoscope brains," she says. "That's what learning is all about, and we really need to emphasize that for our children to become interesting people — that they should know anything and everything there is to know!"