UPDATE: Gord Downie passed away on Oct. 17, 2017. "Last night Gord quietly passed away with his beloved children and family close by," the Tragically Hip said in a statement. "Gord knew this day was coming – his response was to spend this precious time as he always had – making music, making memories and expressing deep gratitude to his family and friends for a life well lived, often sealing it with a kiss... on the lips."
This story was first published on May 25, 2016.
When The Tragically Hip's lead singer shared his brain cancer diagnosis on Tuesday morning, fans around the world were deeply saddened.
Unfortunately, this isn't Gord Downie's first time dealing with the horrific disease.
"There were a lot of emotions," said Downie. "You know, anger, fear, impatience. Impatience is a big one. Love. You're just clamouring to help... It was hard to write during because that felt, somehow, I don't know, not right."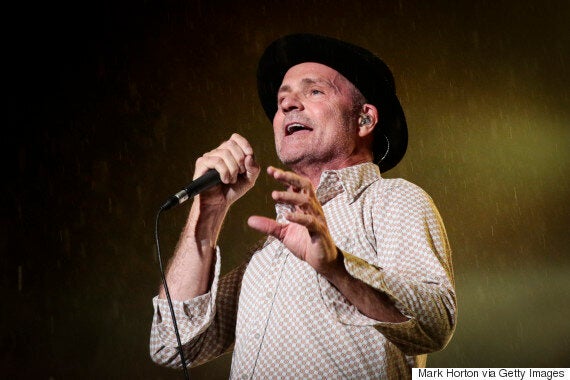 Gord Downie performs on July 17, 2015 in Ottawa.
Thankfully, his wife recovered. And her battle had a major influence on the legendary Canadian rock band's 12th studio album "Now for Plan A," featuring the song "The Lookahead."
"I go back to the brusque nurse/ Her heart a bad cake in a melting box/ I thought you should know it's no worse/ Her blood is still clear and sanguineous.../ You weigh a snowflake/ The glamour of the sky/ Descending/ Past perfect eyes/ And hearts leapt/ To give me the lookahead/ C'mon honey just gimme that lookahead."
Downie shared that the song was about knowing she would make it. "You know everything's going to be all right," he said. "No matter what. And she's got it. She always had it, but it diminished at that moment a little bit. And you realize how much you need it. How much I rely on it. And she's got it back."
Despite the icon's diagnosis, the band has announced that it will be going on one more Canadian tour following the release of their new album "Man Machine Poem," dropping on June 17.
"This feels like the right thing to do now, for Gord, and for all of us," The Hip shared on their site. "What we in The Hip receive, each time we play together, is a connection; with each other; with music and it's magic; and during the shows, a special connection with all of you, our incredible fans. So, we're going to dig deep, and try to make this our best tour yet."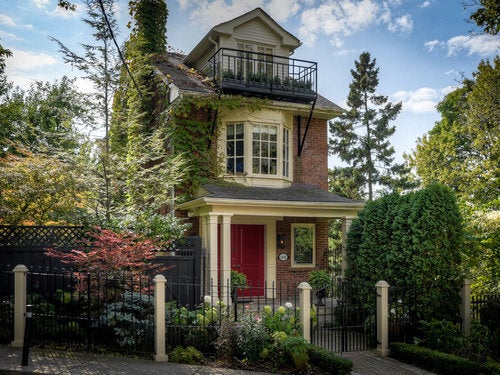 Gord Downie's Toronto House Sold Nov. 2015)