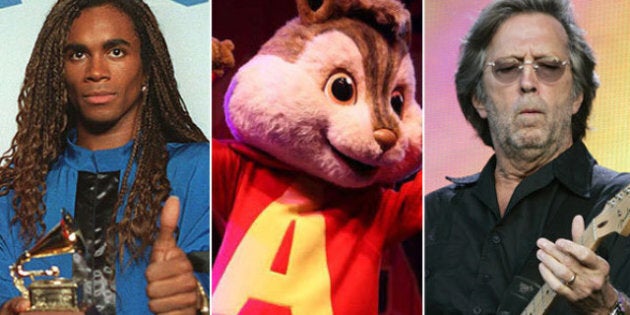 Music fans and critics alike enjoy annually complaining about the Grammy Awards' winners, losers, surprises and snubs. But sometimes the National Academy of Recording Arts and Sciences gets it really wrong.
Consider this year when the unknown (and untalented) keytar-wielding Al Walser somehow landed a Best Dance Recording nomination for his "Friday"-quality song "I Can't Live Without You," causing pretty much the entire Internet to yell "WTF?!" in unison.
Not to downplay Walser's inclusion, but the Grammy Awards have been honoring the dishonorable ever since they began. So we dug into the archives to compile a list of the absolute worst Grammy nominations ever. Not all have won, but c'mon academy voters, none should have even been nominated. Turn up your gramophones!
To see the worst Grammy nominations ever, in chronological order, click to launch the gallery below:
Popular in the Community