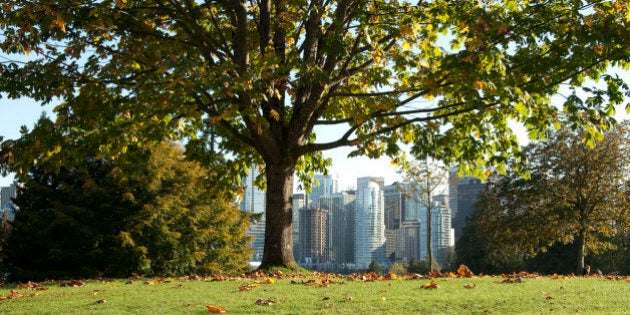 Cities are more important than ever in efforts to address climate change. By 2050 global city populations are expected to almost double in size, but urban areas already account for nearly 75 per cent of total carbon emissions.
Cities all around the planet have the opportunity to transition "from grey to green." They can help to combat rising temperatures by reducing their footprints, and help to aid their citizens in living more sustainable lives.
Fresh from the Climate Chance conference in Nantes, France: here are nine top tips for cities to consider on their journey to going green.
1. The greenest house is the one you didn't build
For many cities, building green infrastructures mean destroying the old ones, which is often costly and environmentally damaging. In Malmo, rather than bulldoze the run-down and largely derelict Ekostaden neighbourhood, it was entirely redeveloped using sustainable principles such as roof greening and rainwater collection.
Change the bulb! LED light bulbs use up to five times less energy than halogen bulbs and last for 10 times longer. Manchester in the UK has so far replaced over 50 per cent of the city streetlights with energy efficient LEDs.
Walking and cycling are healthy and cheap transport options which result in higher well-being and lower carbon emissions.
Diesel particulates affect child development, create smog and are the main cause of air pollution. In London alone, this accounts for nine per cent of deaths every year. The city of Ljubljana in Slovenia has banned all fossil-fuel powered vehicles from entering the city, decreasing CO2 emissions by nearly 30 per cent.
Don't forget to keep warm! Thisted in Denmark produces 85 per cent of the heating energy needed for its citizens. This is done by using geothermal energy, collecting the heat from 52,000 tonnes of waste incinerated every year and burning locally produced straw during winter.
Walking and cycling are healthy and cheap transport options which result in higher well-being and lower carbon emissions. Amsterdam has built over 400 km of cycle lanes and has redeveloped all public transport to be "bike friendly" meaning that citizens always have the opportunity to walk or cycle if they want to.
Cities will soon home 80 per cent of the global population, but might only be able to generate 70 per cent of our energy. By "digitalizing" our energy grids and collecting usage and demand data, we can create, access and use energy in a much smarter way.
"Our old energy system works like a river -- there is always a constant flow.
Our new energy system needs to look like the Internet -- a web of availability, waiting for the user." - Gerard Auriol
7. Divest from the dark side
To stay the right side of 1.5°C of global warming, we can only burn a further 565 million tonnes of CO2, yet fossil fuel companies own 2.82 billion tonnes of oil and gas reserves. City councils can divest financially by diverting their pension fund plans away from these companies: much like Copenhagen and Sydney.
Cities can also divest physically, by choosing to generate their own energy instead of buying it. Paris currently imports 90 per cent of its energy, but has identified 100 potential geothermal spots and 100,000 m2 of surface suitable for solar generation.
Space, time, knowledge and energy are all resources just in the same way that materials are. All of these things can be shared to increase efficiency, further development and make cities greener. Whether it's encouraging neighbours to share possessions, like in the London-based Library of Things, or enabling lottery-picked citizens in Utrecht to determine the city's energy plan, or even sharing ideas with fellow green cities via @C40.
Lead by example, as they always say. Green cities = green people.
By pursuing ambitious goals, involving local citizens and encouraging ideas to emerge from all pockets of the city, green and sustainable urban areas can serve as examples by which other people and cities can model their lifestyles on.
Vancouver tries to do exactly this by "educating and empowering people and businesses to actively engage in energy production and conservation, while leading both locally and internationally."
Follow HuffPost Canada Blogs on Facebook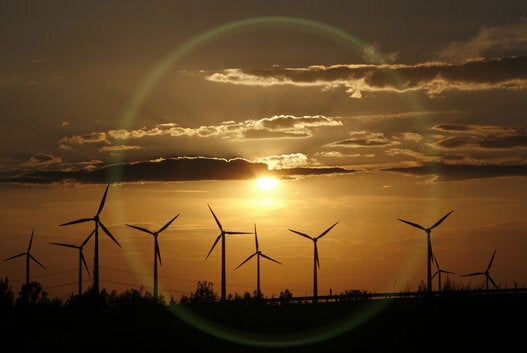 Renewable Energy Installations