Guillermo Del Toro really loves Hamilton, Ont.
The director, who is currently shooting the film "The Shape of Water" in the city, recently tweeted about his love for the local food, shopping and art scene.
"Hamilton is full of promise and surprises: great bookstores, Antique shops, coffee shops, restaurants and art stores. Crimson Peak land," the 52-year-old "Pan's Labyrinth" director tweeted.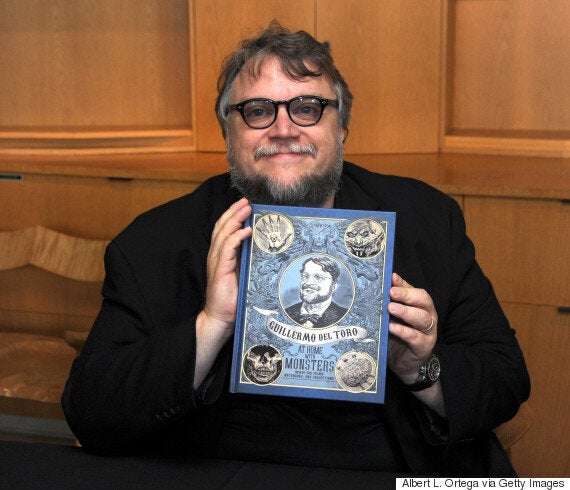 Guillermo Del Toro book signing for 'Guillermo Del Toro: At Home With Monsters' held at LACMA on July 29, 2016 in Los Angeles.
He even ate an amazing Canadian brunch at Cannon Coffee Co.
"Had the best breakfast at Cannon in Ottawa st, Hamilton. The Canadian brunch plate. Best, fluffiest, chewiest fresh-made waffles ever!"
The Canadian brunch is made with waffles, cheddar cheese and, of course, bacon.
The "Pacific Rim" director continued:
On Tuesday, del Toro ended up at both Southern Smoke Barbecue House on Ottawa Street and Papa Leo's Restaurant for brunch.
He finished his day by heading to a bookstore and gallery.
And of course, in true Canadian spirit, the director was welcomed to the city with open arms and a ton of responses on Twitter offering restaurant suggestions. Even the mayor, Fred Eisenberger, extended the welcome.

Hamilton's Best Restaurants