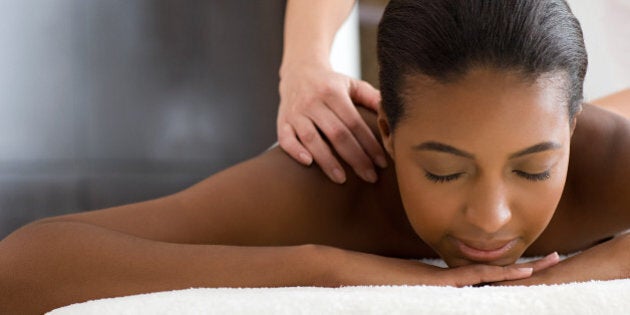 We're already a full month into the new year, and for the most part, resolutions are still be made (and broken), goals are being set and people are looking for new and creative ways to stay healthy.
For those of you who are spa-goers or are simply bored by your current health regime, marketing company Spafinder Wellness has put together the most popular health and wellness trends for 2014. The trends were developed by a team of research analysts, editors and industry experts, and are based on ongoing surveys.
Susie Ellis, president of Spafinder Wellness, Inc., says besides a focus on travel and technology, these days spas are more than just hot stones and heated pools. There seems to be a focus on helping people deal with their day-to-day changes, like stress or aging and finding new ways through fitness and beauty to keep us healthier.
Both global and local, these trends vary from making fitness more fun to hotels offering healthier options. So how can you optimize the year of relaxation and getting fit? Check out the top 10 trends below: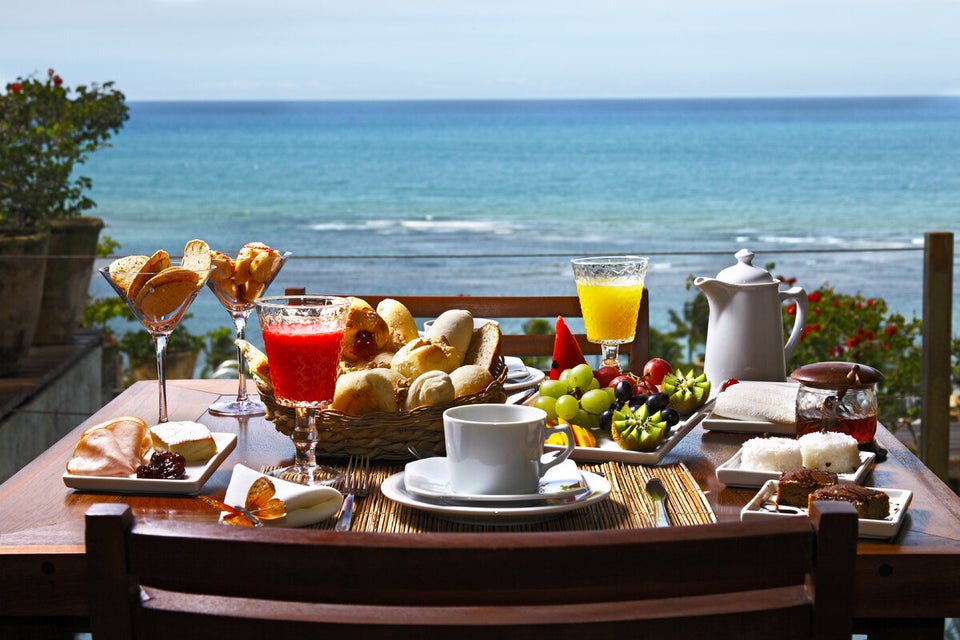 Spa & Wellness Trends For 2014
You can't escape the gym, even on vacation. In 2014, healthy hotels will become a mega-trend, fulfilling people's need for restorative travel and staying well while on the road. This year, hotels will offer healthier menu options, more faculties and classes for working out and generally, more of an activity-based atmosphere. The Body Holiday in St. Lucia and the Wyndham's TRYP Hotels in Europe and Latin America are all abiding by these trends.
For the most part, the idea of taking a break or relaxation means getting off your phone. But in 2014 (keeping with our desire to stay glued to our phones), we'll see more wellness and fitness apps and trackers to help us stay fit.
Bathing in hot springs may be the oldest "spa" experience in the world, even predating back to Rome. 2014 will have more affordable, and natural therapeutic spa experiences around hot springs.
The "suspending gravity" or "floating" trend is also rising as people have an increased psychological and physical desire to disconnect from hyper-connected societies. "Weightless stress" in the form of flotation tanks, chambers, pools or spas will be popular. On the fitness side of things, people are getting into anti-gravity classes and yoga, along with new equipment like anti-gravity treadmills.
Fitness Becomes Ferocious
Competitive fitness is on the rise, led by people who train seriously for competitions or marathons. These people often want to establish their own personal records and get a happy-high every time they reach their goals. Fitness in general has also become a major ingredient in peoples' social lives, and a key factor is fun. Classes, like spinning, have become more about having fun than working out.
With the growing popularity of selfies, pictures are being taken 24/7, without makeup and blowouts. So happily, that means our idea of beauty is getting revamped and refocused. In 2014, a new clean-beauty era takes shape, focusing on natural and low-risk beauty. Spas will also carry more organic and natural products.
Aromatherapy Is Here To Stay
As aromatherapy plays a greater role in the treatment of physical and mental issues, spas have been motivated to reimagine their approaches to using them. Spas are moving away from the generically pleasant treatments and working in tandem with botanists and digital technology to improve effectiveness of products. For example, the Body Bliss Intentional Aromatherapy app lets spa directors deliver personalized experiences to clients based on their needs.
To keep up with our busy lives, spas in 2014 will also be more accessible. More destination spas will be reachable by car and train, which is a good thing for people who are always on the go. In India, new spas are opening up in the Himalayan foothills, while the U.S. is seeing an increase of spas in more urban areas.
A Spa Built For Your Unique Type Of Stress
When we think of spas, getting healthier, being pampered and looking our best comes to mind. As baby boomers, the group that has been the largest spa-going demographic for decades, start thinking seriously about aging, we are seeing spas of all kinds help clients tackle these change and challenges. Spas are also helping people address other life challenges like divorce, illness, unemployment and more.
When one thinks spa or wellness vacation, Italy, Thailand and Turks and Caicos are popular locations. Now savvy spa-goers and wellness seekers are searching for more exotic destinations and indigenous experiences. In 2014, look for an emergence of new travel destinations in countries like Bhutan, Ghana and Nicaragua.