With another holiday season upon us, the festive parties are underway and, for most of us, shopping is reaching fever pitch. But it's also the time of gift-giving anxiety and holiday etiquette dilemmas. We've all dealt with this at some point, whether participating in office Secret Santa gift exchanges or choosing something appropriate to bring to your new neighbour's dinner party.
When it comes to gift giving, how do you decide who is on your list, what to give and how much to spend? Without a doubt, planning, and a budget, is your best bet.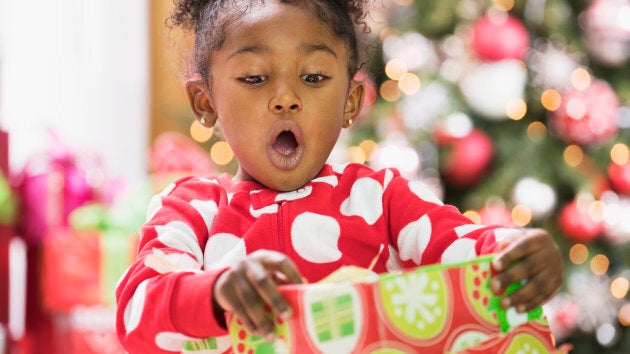 Creative coworker gifts
Love or dread it, many offices like to spread holiday cheer with a gift exchange, usually with an established cap of about $25. There are a few basic rules to follow that will make gift giving easy and let you avoid blunders.
First of all, resist any urge to spend more; your generosity may look like showboating to the rest of the team. Don't get anything too personal, but make sure you do your research on the coworker, especially if they're new. Try to appeal to their interests and pick up on details about them. For the perpetually chilly, a pretty blanket will keep them toasty at their desk. The bike commuter will appreciate a handlebar coffee cup holder. The office hipster will probably approve of a vinyl album from their favourite musical artist. A little creativity here can go a long way.
Who loves you, baby?
Beyond family and friends, at the holidays we typically look for ways to thank the people who make our lives easier, and go the extra mile to help us look good, educate our kids or even walk the dog. It's nice to acknowledge them with a small gift.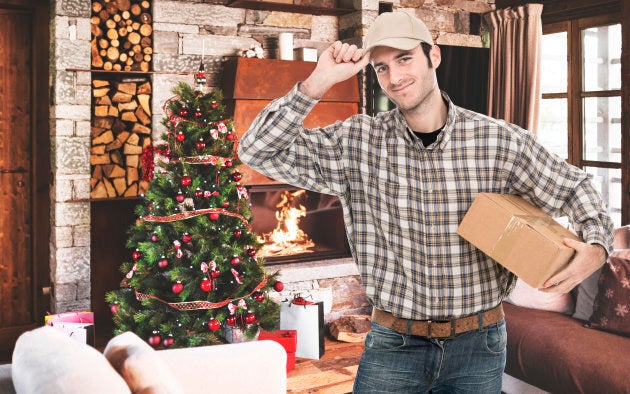 When determining how much to spend, consider how often you use the person's service, or what their impact is in your life. A general rule of thumb for a regular service provider, such as house cleaner, nanny, dog walker or hairstylist, is to give a cash gift that is equal in value to one service/session. For others, such as your mailman or newspaper carrier, $10 to $25 is appropriate, while you might give a building concierge $25 to $100, depending on their level of service through out the year.
Of course, you can also thank people with a thoughtful, hand-written note, and a small basket of fine foods or gift card. It's the gesture that counts. Consider your budget and make a decision based on what makes sense.
Plastic is king
Speaking of gift cards, sometimes it's hard to balance all the busy holiday season preparations with the time-consuming process of finding that perfect gift for everyone on your list. When it comes to teens and adults, consider their interests and give them a gift card. Gone are the days when these were considered a tacky faux-pas; gift cards are now seen as thoughtful and useful.
Whether you're invited to a friend's holiday party or family dinner, don't forget to bring a gift for your hosts.
In fact, gift cards are increasingly the gift of choice for most people, family and friends included. A recent Ebates survey indicates that 87 per cent of Canadians are happy to receive a gift card for holiday gifts, while 84 per cent agree it greatly simplifies holiday shopping. As for the most popular types of gift cards, restaurants and coffee shops top the list, followed by multi-purpose gift cards, department stores, movie theatres/entertainment and clothing/accessories stores. From entertaining experiences they'll enjoy, to the exact sweater they were looking for, you'll make sure people get just what they want for the holidays.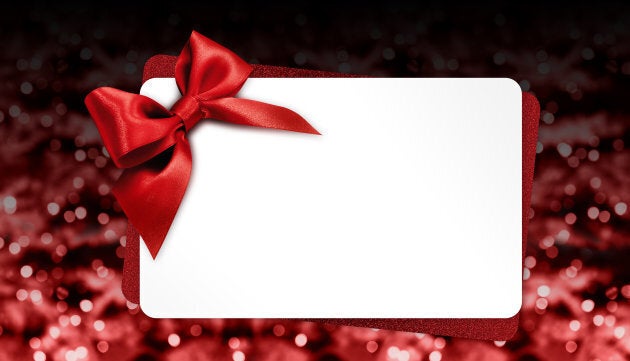 Gracious guest
Whether you're invited to a friend's holiday party or family dinner, don't forget to bring a gift for your hosts. This is customary, and a thoughtful way to thank them for their hospitality. The gift doesn't have to be extravagant or fancy; you really shouldn't spend much more than $25. When choosing the gift, keep in mind that what you buy is not necessarily for consumption at the party, but for the hosts to enjoy at their leisure, maybe once all the guests have left! A bottle of wine is always a classic gift, but get creative with these suggestions:
Gourmet herbs or spices
Artisanal oil or vinegar
Guest hand soaps/hand cream
Premium scented candle
Holiday-themed cocktail napkins
Fine chocolate or truffles
A small potted plant
Don't bring flowers unless they are already in a vase. Lovely as they may be, you'll only make more work for the host if they need to dig out a vase and find a home for the flowers while trying to manage everything else.
Though it's not necessary to wrap your gift, given that it's the holiday season, it's nice to use a festive gift bag or ribbon. Try to choose a gift that is personal and will appeal to the host. For example, are they cat lovers with a sense of humour? Bring them a cat-shaped ornament. Teetotallers? Bring an artisanal carbonated drink. The only time you don't need to bring a gift is if the party is a potluck. In this case, your dish is your gift to the hosts.
Of course, during this season of gift giving, not every gift will be a winner no matter how hard we try. In fact, you may even receive something you don't really like. If this happens, the etiquette for this situation is quite simple. Say thank you with a smile, and don't ask for a gift receipt.
Follow HuffPost Canada Blogs on Facebook