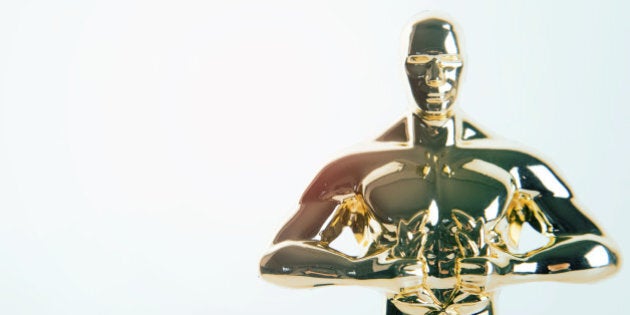 Last year when the Oscar nominations were announced, I was, like most Black people, annoyed at the absence of Black faces. I didn't have that same reaction this year. I was disappointed that Idris Elba wasn't nominated, but I somehow already knew that the films this year just weren't going to make the cut and I am not mad about it.
What I am angry about is our approach and how seasonal this outcry is.
(Side note: I am not critiquing film quality in this post.)
This is not about the Oscars or any other project
The award seasons' lack of diversity is the culmination of the industry's lack of diversity. Hollywood has barely risen above the token [insert minority character here] model. There aren't enough movies being made with Black actors, which is why we are outnumbered on nomination day. We can't conjure up Black nominees from films that simply aren't there. We need to hold the industry accountable for not creating more opportunities for Black actors, not funding Black films and making silly excuses like the financial bottom line. John Boyega just destroyed that excuse with a light saber. As Viola Davis said in her Emmy acceptance speech, "you can't win awards for roles that simply aren't there."
The same would go for the Oscars. We can't expect to be nominated for films that aren't being made. Idris Elba has joined the ranks of actors voicing how difficult it is to find diverse roles and diverse opportunities for actors of colour. David Oyelowo explains poignantly why the Academy Awards matter to him and to so many other actors, but we simply can't start there. It may mean turning down some roles or it may mean acting in smaller films. This battle won't be won boycotting an award show with all-White nominees once a year. It's going to take more than that.
"We must ask ourselves the very real question of whether we are seeking genuine nominations or the Hollywood version of affirmative action."
About that 'house slave' story
The greatest injustice ever committed at the Oscars was the whitewash of The Color Purple. It will forever be a beacon of racism in Hollywood.
The Color Purple was nominated for 11 Academy Awards including Best Director for Stephen Spielberg, Best Actress for Whoopi Goldberg and Best Picture. It did not win in any category. What can only be described as cruel irony, the Meryl Streep-led film Out of Africa -- a movie about White people in East Africa -- won best picture that year.
Here is the other side to that story, though. Black people want Oscars, and since we have decided we want them so badly, we make movies about great suffering. Movies about great suffering do well at the Oscars, especially when pretty people use prosthetic make-up jobs to look ugly. If we are tired of Black people being recognized for playing the help, the slave or historical characters, why are we supporting these films? If they are a part of the problem, why spend our money to validate the problem? We didn't show up in our numbers to support Red Tails but we showed up to see The Butler. We showed up for Twelve Years a Slave. We showed up for Selma.
Concussion, a movie about a Black man doing great things, has produced low box office numbers. Where are the articles supporting the social message of this film? There are a lot of Black men getting their skulls crushed in on a weekly basis in the NFL, and many communities hope to produce the next great running back or wide receiver. Black people should care about this film, but we don't. We should care about movies that make us look good, but we brush them aside and call them boring. We just might like the house slave story just as much as the White folks. Those are still the movies we want to see. We must also ask ourselves the very real question of whether we are seeking genuine nominations or the Hollywood version of affirmative action.
Director Ava Duvernay released a film in 2011, I Will Follow, starring Omari Hardwick (Power). It was made for $50,000 and sold out in the few theatres you could see it. The film wasn't fueled by Oprah. It was fueled by community, social media and successful showings at Black film festivals. "Are you going to make a million bucks? No. But are you going to get people to see your film and appreciate it? Yes. And as artists, that feels really good."
Danny Glover created a film company to produce the documentaries and films he wanted to see. Films and projects of "...historical relevance, social purpose, commercial value and artistic integrity." Glover has used his power, access and influence to tell stories from around the world. These films aren't winning big at the box office -- very often, the best films never do. We are too quick to forget that.
Some of the best Black films I have seen in the last five years were small, independent productions with low budgets created by teams that believed in the story. I have watched these movies at Black film festivals and I am looking forward to the crop of films being showcased this year at the Toronto Black Film Festival. If you still need Hollywood and the Oscars to determine that Black cinema is worth watching, the opening film for this year's TBFF is nominated for Best Foreign Film.
There exists a lot of great Black cinema, and it may continue to be snubbed by the Academy Awards for the rest of my lifetime, but guess what -- cinema doesn't begin and end in America.
When they won't open the door, build your own.
Follow HuffPost Canada Blogs on Facebook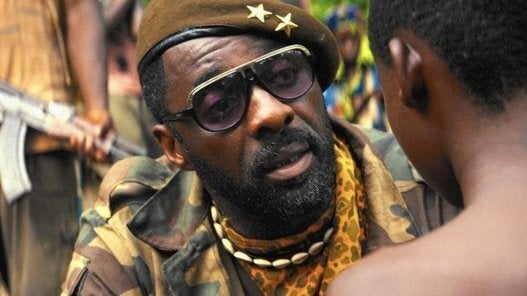 Actors Of Color Who Should've Been Nominated For An Oscar