Riding a bike might be easy, but buying one is a whole other story. Instead of buying a bike based on nothing but price and colour, consider things like where you're riding it, how often and for how long. All of these factors will help you determine the right type of bike for you.
And once you've chosen the type, pay special attention to its frame. In the video above, Olympic triathlete Kirsten Sweetland shares her tips for selecting the right bike frame for your body type.
"Reach is probably the most important thing because it is the hardest thing to modify," Sweetland tells The Huffington Post Canada. "You're looking for the most neutral position. That's a natural bend in the elbows, not too stretched out and not crunched up."
Once you have the arm reach figured out, it's all about the legs. Be sure to watch the video all the way through to find out Sweetland's trick for ensuring your seat is at the right height every time.
Need help deciding on a bike type? Check out the slideshow below for 11 more tips.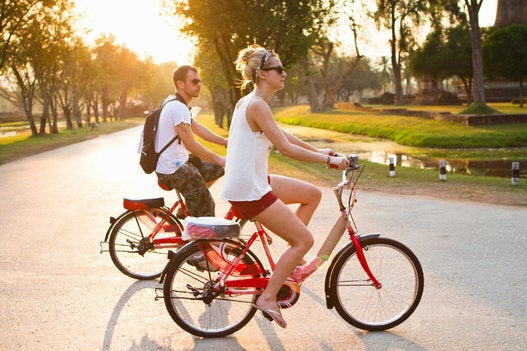 Tips For Buying A New Bike