And while the pronunciation of some may seem easier than others, it turns out they are more complicated than we thought.
Take Zara, for example. The fast fashion retailer where we spend a lot of our paycheque seems fairly simple at face value: Zara, like Sara, right?
Refinery29 just enlightened us with the proper pronunciation of Zara, as demonstrated by one of Zara's communications reps:
Yes, you heard that right. "Tsada," or phonetically, "dzah-dah."
As the retailer is based in Artexio, Spain, the dominant dialect is Northern Castilian, which Refinery29 explains prounces its Zs with a soft "th" sound...hence: "tsada."
For more designer pronunciations, watch the video above!
UPDATE: Saying Zara is even harder than we thought! Since publishing this post, we've received a lot of feedback on the correct pronunciation of the brand's name, and the dialects involved. Note we are simply reporting on what Zara's communication rep told Refinery29 in the above Instagram video.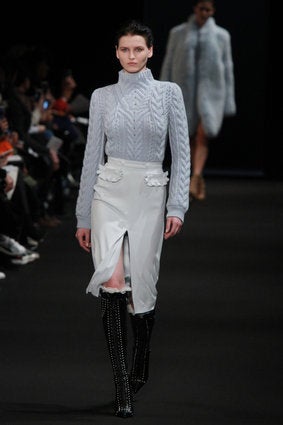 Winter 2015 Fashion Trends