The awards included three golds for HuffPost Quebec: best article or news series, best interactive series, and best digital content. HuffPost Canada won two silvers for best blog or column, and best use of social media.
COPA highlights outstanding content in the digital media landscape. This year's entries ranged from large outlets like The Globe and Mail and CBC to niche markets like Western Living magazine and The Yummy Mummy Club website.
HuffPost had seven total nominations, including:
Best video content, for Salute, a four-part documentary about former Canadian soldiers, their mental and physical trauma, and how they are dealing with the aftermath.The project was spearheaded by director Dan Lytwyn and senior politics editor Ryan Maloney, and supported by Emily Anonuevo, Sasha Nagy, Kenny Yum, Andree Lau and Rashida Jeeva.
The HuffPost blogs team includes Amy Gibson, Safa Jinje, Nicholas Mizera and Mike Sholars.
Best social media, particularly for use of social cards. The nomination recognizes Rhianna Schmunk, Kayla Greaves, Kristy Woudstra, Lisa Yeung, Andree Lau and Kenny Yum.
The Huffington Post Quebec was nominated for:
Best interactive for a feature on Montreal's subway system. The team included journalist/videographer Daphnée Hacker-B., journalist Julien Lamoureux, data journalist Charles Boutaud, and video editor Véronique Lewandowski.
Best series for a video package on mental health led by journalist Mélissa Pelletier and videographer/video editors Daphnée Hacker-B. and
Marie-Michelle Lauzon
"What's special for us is our nominations push forward in a tangible way the notion that video, distributed and innovation are the future," said Kenny Yum, managing editor of HuffPost Canada.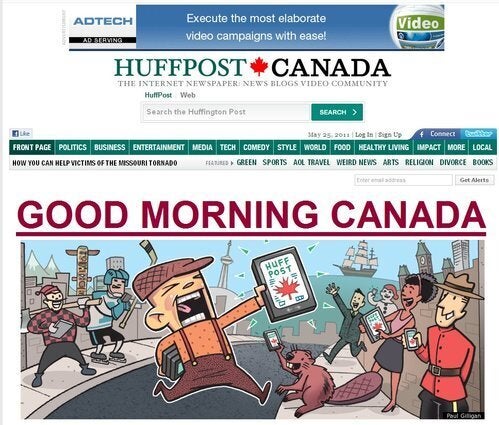 Favourite HuffPost Canada Splashes
Popular in the Community