WestJet and Porter Airlines are also advising travellers to call in advance before leaving for the airport. Like Air Canada, both airlines are allowing customers to rebook by phone without charge.
You can reach Air Canada's automated flight system at 1-888-422-7533.

Travellers flying with WestJet can call 1-888-937-8538 to rebook.

Flying with Porter? You can find out more about your flight at 1-888-619-8622.
These delays at Canada's busiest airport during the holiday season are sending a ripple effect across the nation, with many dealing with backlog from the weekend. B.C. also experienced ice and freezing rain, throwing an even larger wrench into the vacation plans for some flyers, like Jeff and Leslie Whittaker. The couple was delayed at Vancouver International after their WestJet flight was cancelled on Saturday and their Air Canada flight to the Caribbean was cancelled on Sunday.
Travellers from the East Coast weren't having much luck either. Patsy Hollett made her flight from St. John's, N.L. only to be stranded at Pearson International Sunday. She and her husband were trying to catch a connecting flight to Kingston. Ont -- just 250 km away -- to visit their daughter for Christmas.
There is some good news for travellers though.
Transportation within the Greater Toronto Area is also faring better compared to Sunday with TTC service and Go Transit resuming service with some delays.
Like this article? Follow us on Twitter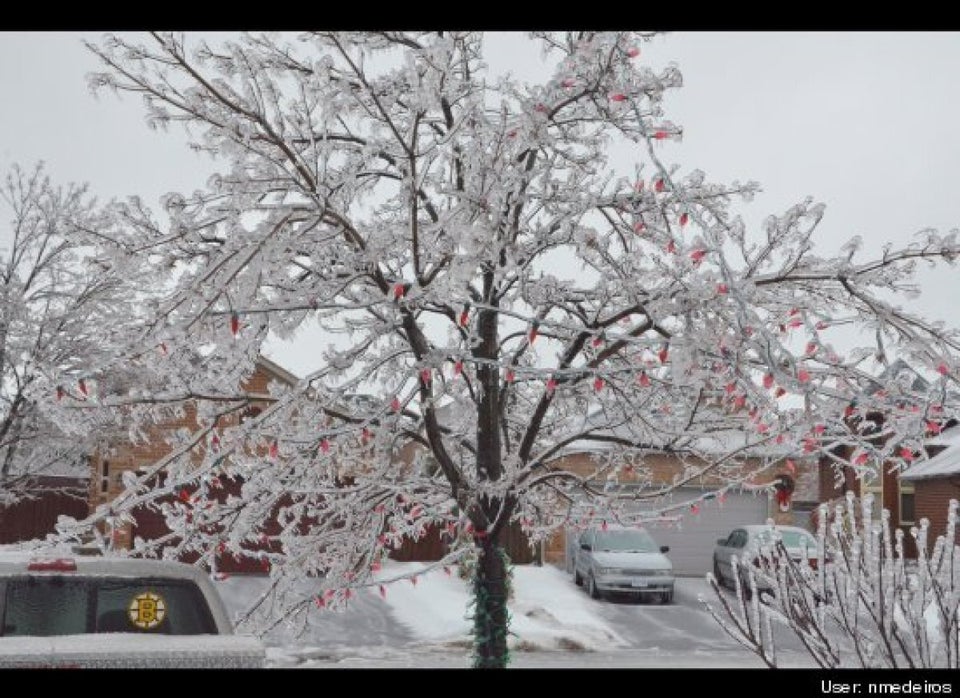 Ice Storm 2013