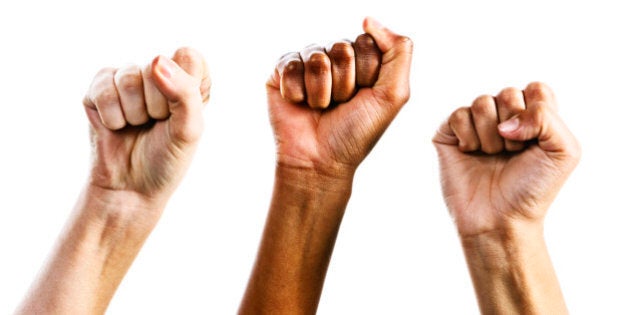 Yesterday, March 8, was International Women's Day. Since being designated by the United Nations in 1975, the day has provided an opportunity not only to celebrate achievements, but to come up with new strategies to address the most difficult challenges concerning women's rights.
Each March 8 has a theme. Following "Empower Rural Women - End Hunger and Poverty" in 2012, "A Promise Is A Promise: Time for Action to End Violence Against Women" in 2013 and "Equality for Women is Progress for All" in 2014, this year's theme is "Empowering Women, Empowering Humanity: Picture it!"
Picture it... Picture it, because despite all the efforts that have been made in Canada and around the world, despite all the progress, there is still (too) much that remains to be done.
Here in Canada, women are underrepresented in Parliament: in 2015, they make up 25 per cent of MPs and 35 per cent of senators.
Here in Canada, Aboriginal women are three to four times more likely than other Canadian women to be victims of violence, and they are overrepresented in the number of missing and murdered women across the country.
Here in Canada, about 50 per cent of women have experienced physical or sexual violence at least once after the age of 16.
Here in Canada, as in all other Organization for Economic Co-operation and Development (OECD) member countries, women continue to earn significantly less than men.
The facts speak for themselves. We now need to move beyond condemnation and take action, including:
Demonstrating that Status of Women Canada is not a second-tier ministry by substantially increasing its budget;
Promoting gender-based analysis in government policy and public policy formation, particularly as relates to the development of budgets;
Appointing more women to public office and working to remove barriers keeping women from entering politics;
Making pay equity a reality by creating a gender equality commissioner, and re-establishing the Court Challenges Program so that all women will have the means to ensure that their Charter rights are respected;
Doing more and doing better for Aboriginal women. Holding a national roundtable on the issue is a step in the right direction, but a national commission of inquiry is necessary;
Establishing a national action plan to combat violence against women, taking into account the specific needs of various groups - seniors, single mothers, Aboriginal women, immigrants, homeless women -- and developing concrete ways of evaluating progress; and
As I have suggested in a motion in the House of Commons, implementing strategies to combat violence against women, the trafficking of women and sexual violence in armed conflict.
We have extensively documented the status of women's rights, and we will continue to do so. We have identified shortcomings, and we have discussed best practices. The time for talk is over; it is now time to act.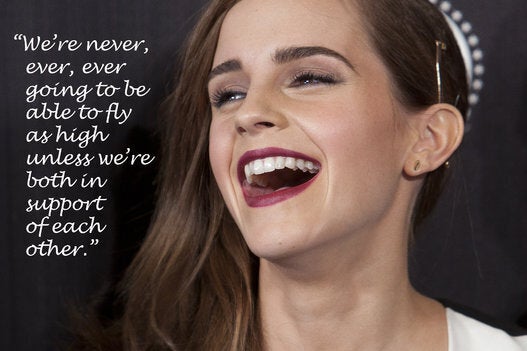 Emma Watson International Women's Day Quotes