James Damore, the Google engineer fired this week for writing an anti-diversity memo, seems to be enjoying his newfound fame — or infamy, as the case may be.
He's wasted no time aligning himself with the U.S.'s conservative movement — by wearing its swag.
Damore appeared in a photo shoot outside Google's campus in Mountain View, Calif., wearing a t-shirt that read "Goolag" in the Google wordmark font, holding a sign that read "fired for truth."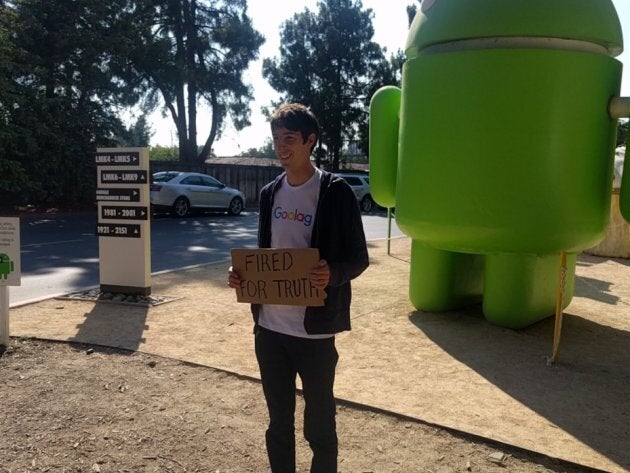 That pun went viral among right-wingers on social media this week, a reference to Soviet Union-era "gulags," or labour camps where political prisoners and others were often worked to death.
According to Business Insider, the photographer at Damore's shoot was Paul Duke, known to have photographed prominent American conservatives including Milo Yannopoulos and Mike Cernovich.
A new Twitter account, @Fired4Truth, which appears to belong to Damore, shows the former Google employee in his Goolag t-shirt.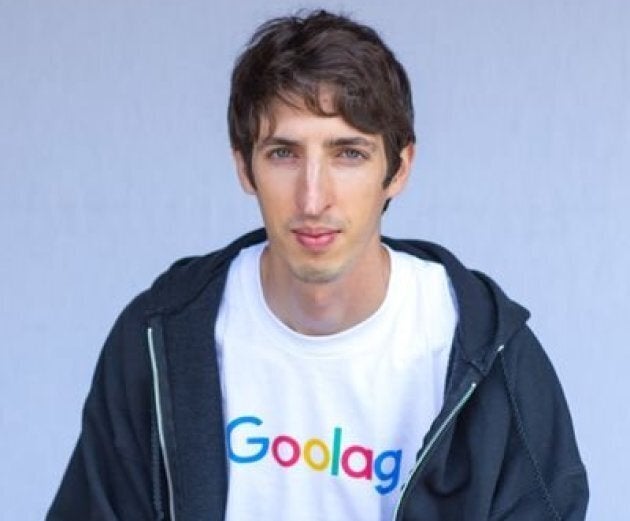 He argued the company is in "an ideological echo chamber" that values diversity over merit, accused the company of "alienating conservatives," and suggested "biological differences" are why there aren't more women in the tech industry.
Damore told Bloomberg he was fired this week for violating company policy against perpetuating gender stereotypes.
Learn more about James Damore's firing from Google:
Google now finds itself at the centre of a political firestorm.
CEO Sundar Pichai cut short his vacation to hold a town hall Thursday to address the controversy, but was forced to cancel the event after advance questions from Google employees were leaked to alt-right news forums.
Some employees said they felt threatened by the appearance of their questions and names on these websites, according to the Associated Press.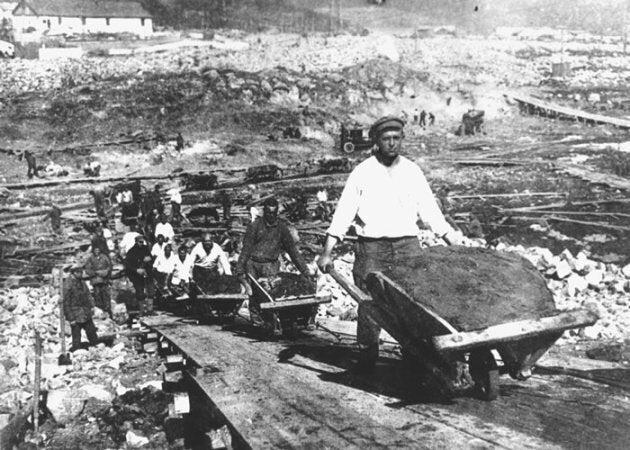 The Verge noted that working conditions at Google are a far cry from communist-era gulags. The company offers free meals, massages, a day care centre and fitness classes, among other things.
The company pays engineers an average of US$162,000 (C$205,000) annually, the Verge reports, citing data from Glassdoor.