Jordan Catalano, is that you?
We thought we were watching "My So-Called Life" when Jared Leto hit up the TIFF 2013 red carpet on Saturday night when he posed with Jennifer Garner and Matthew McConaughey in support of their film "Dallas Buyers Club." (You know, the movie that made McConaughey and Leto lose a ton of weight.)
The 41-year-old (omg, we can't believe he's not 20 anymore) looked positively ageless with his smooth, flawless skin and long, stylishly messy hair which featured a trendy ombre hue. Sigh. We could stare into his blue bedroom eyes all day.
But co-star Jennifer Garner, or Mrs. Ben Affleck, tried to up the fashion ante with a vivid red lace frock which featured delicate string straps and a champagne colour block hem and neckline. It was cute but not as cute as Jared's magnificent face.
Ok, we're getting a wee bit ahead of ourselves here.
But we think Jared may win this hottie contest, just for nostalgia's sake.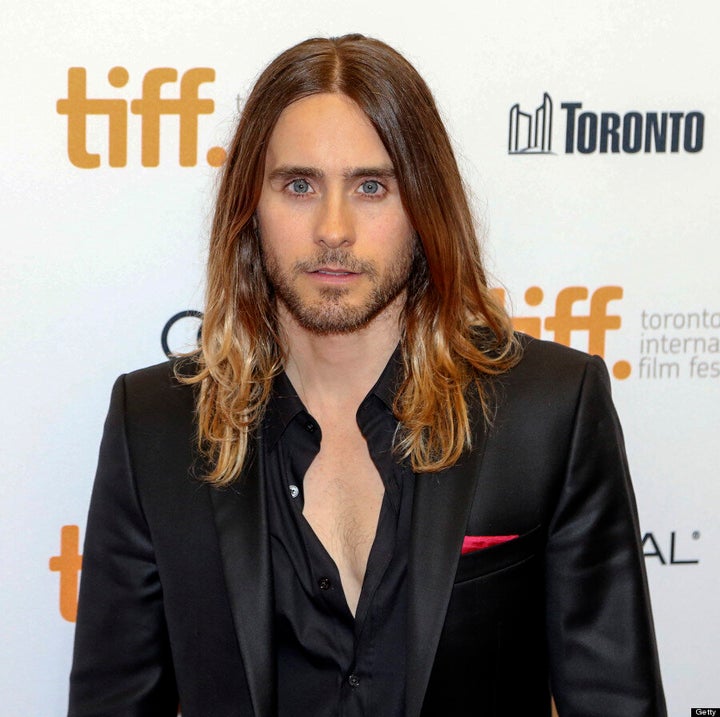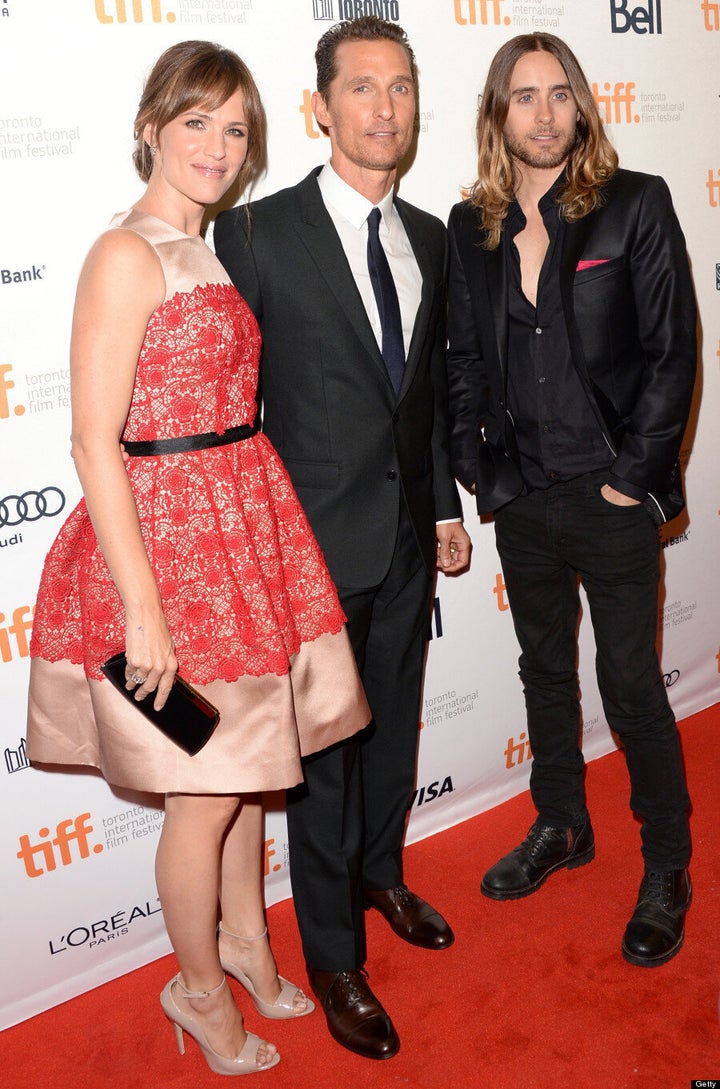 Jared is in good company: