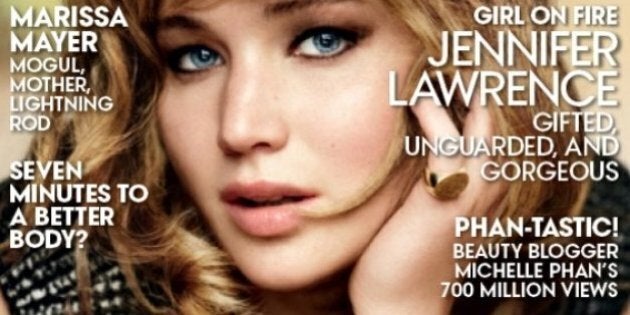 And not just any old issue either. Nope, the "Hunger Games" star landed the cover of the coveted September issue, which according to the 2009 documentary "The September Issue" is the most important month of the Fashion Bible's year.
And now the moment has finally arrived where we can see JLaw in all her beautiful glory!
But in our eyes, the "Catching Fire" actress' cover is more breathtaking. The "Silver Linings Playbook" star is shown in a close-up headshot featuring her dark blond locks in a wavy shag and wearing a shiny top (or maybe a dress?)
Well done Vogue! We can't wait to get our hands on this issue.
What do you think of Jennifer Lawrence's Vogue cover?