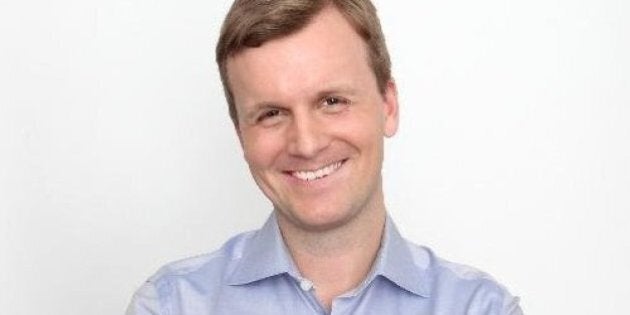 UPDATE: Joe Cressy has officially announced he's running for city council, CTV reported Wednesday.
It appears Joe Cressy has made up his mind about running for a spot on Toronto city council.
Cressy, 30, was defeated last month by new Liberal MP Adam Vaughan in the federal byelection to fill Olivia Chow's old seat in Trinity-Spadina. If he runs, Cressy will seek to fill the Ward 20 seat Vaughan vacated to run for Justin Trudeau's team.
Cressy told The Toronto Star weeks ago he was mulling a jump to municipal politics. He said many Vaughan supporters urged him to consider a run.
"I enjoy big national debates about climate change, poverty, inequality and transit but, at the city level, you can create change on those same issues now and there is something tremendously exciting about working with communities to achieve that change," he told The Star.
Both of Cressy's parents — Gordon Cressy and Joanne Campbell — are former Toronto city councillors. His best friend, Mike Layton, represents Ward 19. And his biggest political mentors, Chow and former NDP Leader Jack Layton, both served on city council. (Chow, of course, is now running for mayor).
The social justice activist wasn't well-known outside of NDP circles when he announced in March that he wanted to carry the party banner in the race to replace Chow. Though he was acclaimed as the NDP's candidate and ran a spirited campaign, he ultimately brought in 34 per cent of the vote compared to 54 per cent for Vaughan.
Many urged Cressy to stay in public life after he wrote a classy tweet congratulating Vaughan on his win.
Cressy later appeared to concede to NOW Magazine that he struggled to compete with the star-power of Vaughan, a popular city councillor and former CityTV reporter.
"Rarely are they real game-changing moments; too often it's just a term that's tossed around. Adam's entry into the race was a game-changing moment," Cressy said.
But Cressy's entry into the Ward 20 race would be considered a game-changer, too.
Christina Blizzard of The Toronto Sun — a columnist who is unlikely to ever urge people to vote NDP — even endorsed him in his race against Vaughan.
"He's a breath of fresh air — someone who's shown he doesn't just talk about making a difference. He goes out and does it," she wrote.
Interestingly, the news about Cressy's potential entry into the race broke on the same day Vaughan was sworn in as a member of Parliament.
Again, Cressy popped online to offer his congratulations.
If Cressy runs and wins, it could complicate things for Thomas Mulcair in the 2015 election. It was believed Cressy might run again for the NDP in the new riding of University-Rosedale against Liberal star Chrystia Freeland.
Toronto voters head to the polls on Oct. 27.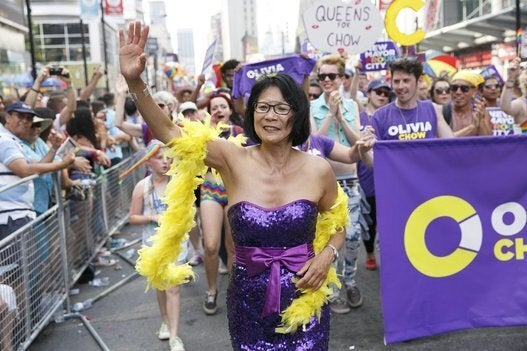 Olivia Chow Through The Years