The past year or two has been really difficult for one Minnesota woman.
Johanna Watkins has anaphylactic reactions to nearly everything — most foods, chemicals, dust, the scent of other people. She's even allergic to her husband.
"I can't get too close," husband Scott Watkins told Fox 9.
"I can't hug her safely. I can't hug her without hurting her."
The woman has a condition called mast cell activation syndrome, which means her immune system gets the wrong signals about how to react, according to Fox 9.
While many cases of mast cell are treatable with medication, Johanna has a particularly severe version that hasn't responded to treatment.
"The only way we've kept her alive is through extreme precautions – her room has an airlock on it, multiple HEPA filters and her windows are covered because even UV light can cause her cells to trigger. It really is crazy."
The former teacher had milder symptoms for years, but was diagnosed in 2015. Since then, she hasn't responded to either chemotherapy treatment or medication. Instead, her symptoms have only worsened, according to People.
"The only way we've kept her alive is through extreme precautions."
Her body can now only handle 15 foods, and anyone who visits her has to avoid scented products. The smell of onions, pepper and garlic are particularly problematic.
She can't even come close to Scott. Her body can tolerate her siblings' scent, and used to be able to handle his, but all that changed after he got a haircut back in January.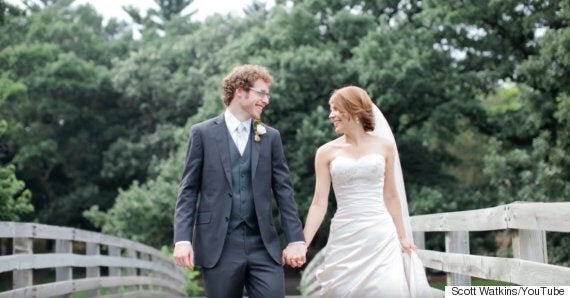 He had showered multiple times, donned sterile clothes and a mask, but just minutes after he came into her room, she had an anaphylactic reaction.
Months later, she still starts to cry when she thinks of that moment.
"At that point, we figured out that I had become allergic to my husband," Johanna said.
Many renovations needed for new home
Scott set up a GoFundMe page back in the summer to raise money for renovations to a home the couple bought. For months, they have been living in a friends' home, with Johanna in an upstairs bedroom and Scott in the basement.
"Due to the life-threatening nature of Johanna's illness and her unknown prognosis, it became clear at the start of the summer that we were in need of a safer, more permanent home," he wrote.
The home needs a lot of changes to make it safe for his wife, including a special air filtration system, renovations to the main-floor kitchen to make it hypoallergenic for Johanna and the removal of asbestos.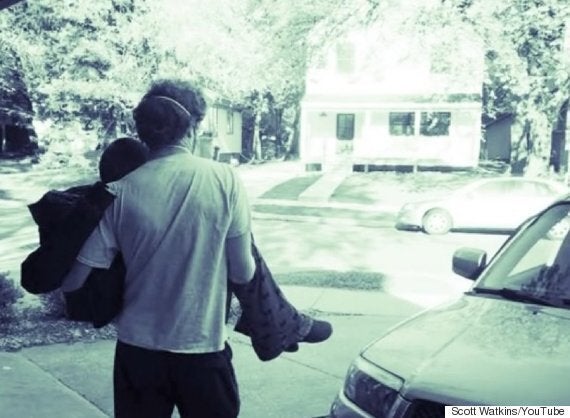 The campaign has raised more than US$111,000 of its $118,000 goal. Scott wrote recently that they're hoping to move in before Christmas.
Johanna is being treated by one of the leading experts on the disease, he wrote on GoFundMe in July. But so far no treatment has worked.
"In the coming weeks and months, we will be trialling various medications, many which come with high risks and harsh side effects."
He wrote that they had very different ideas about what their life together would look like.
"But God changed all of our plans with the diagnosis of this disease," he wrote.