John Oliver says Justin Trudeau's political honeymoon has come to a "screeching halt."
The host of HBO's "Last Week Tonight" weighed in on the prime minister's May 18 "scandal," which led to accusations of manhandling a fellow MP in the House of Commons and elbowing another.
Watch the segment in the video embedded above.
Oliver calls the incident "a brawl by Canadian standards, although to be honest in New York we just call that shopping at Trader Joe's."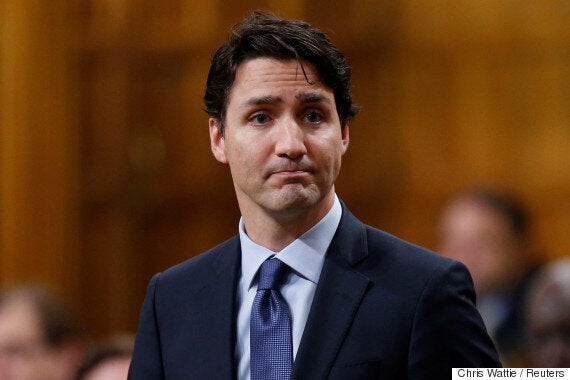 Prime Minister Justin Trudeau pauses while responding to questions after delivering an apology in the House of Commons on Parliament Hill in Ottawa, May 19, 2016 following a physical altercation the previous day. (Photo: Chris Wattie/Reuters)
The comedian then shows the audience Trudeau's apologies after the chaos in the House, adding that footage of the Liberal bench applauding his mea culpa might as well be the new Canadian national anthem.
"Trudeau may be expected to spend the remainder of his term in office apologizing for the existence of his arm wherever he goes," he says.
Two polls released this week paint a different picture, however.
An Ipsos poll conducted for Global News found that 63 per cent of respondents saw the incident as "no big deal" and a "momentary lapse in judgment" from Trudeau
"The reaction inside the 'Ottawa bubble' was disproportionate to the reaction in the country at large," wrote the study's authors, Bruce Anderson and David Coletto.
"It was not, so far anyway, a moment that transfixed voters and shifted the political landscape."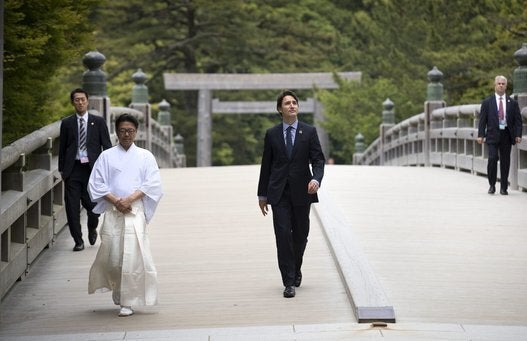 Trudeaus In Japan, G7 Summit