Regrets, John Sylvan has a few.
The inventor of K-Cups, those little plastic coffee pods with which people make a cup of joe in a Keurig machine, doesn't speak with much enthusiasm for his innovation amid criticisms about their environmental impacts.
Mother Jones reports that in 2013, enough K-Cups were produced that they could encircle the equator 10.5 times, and that most pods are discarded in landfills.
It's enough to make Sylvan a little sheepish about having invented them.
The K-Cup, which contains ground coffee, works by being placed in a Keurig machine, which pokes a hole through the lid. It then fills the pod with water and the pressure forces a cup of coffee out the bottom into single-serve cups.
It's a faster option than drip coffee, and parent company Keurig Green Mountain touts the freshness and consistency of the beverages they create.
Sylvan came up with the product as something that could work in an office environment, but didn't quite envision it taking off elsewhere, he told CBC's "As It Happens."
They now play a major role in helping Keurig Green Mountain rake in nearly $5 billion in annual revenue. But they have also sparked concerns about how much waste they create.
The company has pledged that all of its K-Cup packs will be recyclable by 2020. But Sylvan doesn't buy it.
"I don't care what Green Mountain says. You can't recycle that package," he told CBC.
Sylvan told The Atlantic that the pods are made from plastic #7, which is made of "four different layers" and can only be recycled in a few Canadian cities.
He said he has approached Keurig Green Mountain with a suggestion on how to improve K-Cups, but says the company isn't interested.
For its part, Keurig says it is tackling waste through a possible redesign that incorporates polypropylene. Monique Oxender, the company's chief sustainability officer, told The Atlantic that it has to consider the whole life cycle of a product when it thinks about sustainability.
Sylvan, meanwhile, feels Keurig users should think hard about the choices they're making when it comes to a cup of coffee. "From a personal standpoint, it saves 20 seconds of your day," he told "As It Happens." "What's that worth?"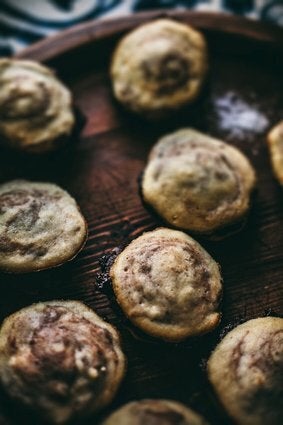 The Best Coffee Recipes