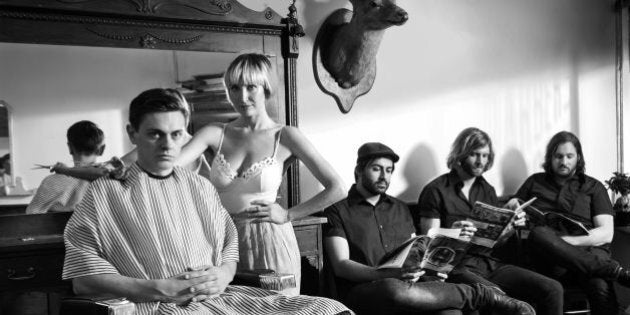 Toronto boy-girl blues rockers July Talk are a year out from their self-titled debut album, but have picked up so much momentum from the runaway success of radio smash "Guns + Ammunition" that they're re-releasing an expanded version of the album (streaming below).
To mark the occasion, HuffPost Canada Music is premiering a behind-the-scenes video of the "Guns + Ammunition" studio recording sessions.
"It was really important to us for 'Guns + Ammunition' to feel tight and restrained," says singer Peter Dreimanis of the recording. "The guitars are largely played on one string and the cymbals were all recorded separately to keep the dancey pulse and vocals at the forefront. The progression is very cyclical and we wanted the arrangement to dictate that by letting notes from different instruments weave in and out of each other rather than playing full chords on each. There's no full chords in the entire recording."
July Talk will be touring across Canada this fall:
11/04 Winnipeg, MB - West End Cultural Centre
11/05 Regina, SK - The Exchange
11/06 Saskatoon, SK - Vangelis
11/07 Edmonton, AB - The Pawn Shop
11/08 Red Deer, AB - International Beer House
11/09 Calgary, AB - The Gateway Bar
11/10 Lethbridge, AB - The Slice
11/13 Golden, BC - The Rockwater
11/14 Kelowna, BC - Doc Willoughby's
11/15 Vancouver, BC - The Media Club
11/17 Kamloops, BC - The Dirty Jersey
11/20 Thunder Bay, ON - Crocks
11/21 Sault Ste Marie, ON - Lop Lops
11/22 Sudbury, ON - The Townehouse
12/02 Ottawa, ON - Ritual Nightclub
12/03 Toronto, ON - Sound Academy
12/04 London, ON - London Music Hall
12/07 Gravenhurst, ON - Peter's Players
12/06 Peterborough, ON - The Red Dog
12/08 Burnstown, ON - Neat Café
12/10 Montreal, QC - Le Petit Campus
12/11 Quebec City, QC - L'Agitée
12/12 Fredericton, NB - The Capital Complex
12/13 Moncton, NB - Plan B
12/14 Halifax, NS - The Seahorse Tavern
12/15 Charlottetown, PE - Hunter's Ale House
12/18 Kingston, ON - Merchant Tap House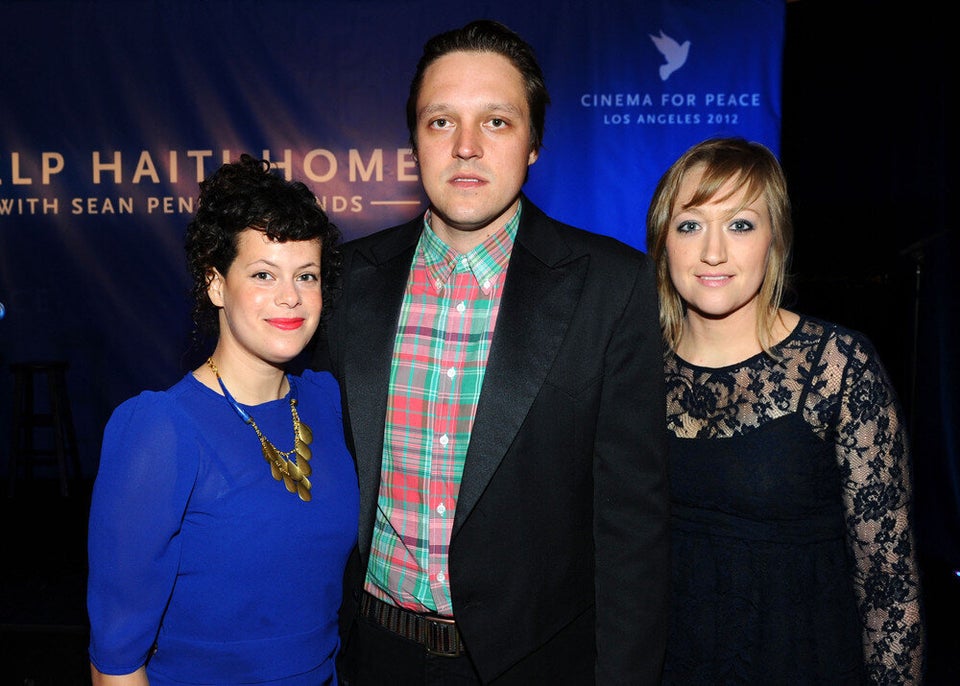 FALL MUSIC PREVIEW 2013
Popular in the Community