OTTAWA — Liberal Leader Justin Trudeau has smoked marijuana since he became an MP.
Trudeau made the admission to The Huffington Post Canada this week in a candid interview in his Parliament Hill office about his past experiences with illegal drugs and how he came to support the legalization of pot. He also revealed that his late brother, Michel Trudeau, was facing marijuana possession charges before his death in an avalanche in 1998 and that the experience influenced his position.
The Liberal leader said he last smoked marijuana about three years ago. It was at his house in Montreal, outside on a patio by the pool. "We had a few good friends over for a dinner party, our kids were at their grandmother's for the night, and one of our friends lit a joint and passed it around. I had a puff," he told HuffPost.
Trudeau was elected to the House of Commons in 2008.
All the party leaders were asked by HuffPost when they last smoked marijuana. The Prime Minister's Office said Stephen Harper has never tried cannabis because he suffers from asthma, "precluding him from smoking anything." The NDP leader's office confirmed that Thomas Mulcair has smoked pot but sent strongly worded emails refusing to say when he last used the drug or where he procured it.
Trudeau, however, in the interest of what he said was "full transparency" sat down for a 20-minute interview. He said he knows his truthfulness and his position on legalization opens him up to attacks, but it is his way of showing Canadians that he is willing to do what he thinks is right and be upfront about his experiences regardless of the Conservative attacks.
Trudeau said he's smoked pot five or six times in his life. "It has never really done anything for me," he later told HuffPost in an email.
"When the joint went around the room, I usually passed it around to the next person," he said.
"(But) sometimes throughout my life, I've had a pull on it."
"Sometimes, I guess, I have gotten a buzz, but other times no. I'm not really crazy about it."
Drugs, Trudeau said, were never his thing. He also described himself as not much of a drinker. He has never smoked cigarettes and doesn't drink coffee.
Trudeau said that his decision to smoke pot was personal and that adults should be allowed to make their own decisions.
"I'm not someone who is particularly interested in altered states, but I certainly won't judge someone else for it," Trudeau said. "I think that the prohibition that is currently on marijuana is unjustified."
TRUDEAU'S EXPERIENCE WITH DRUGS
Trudeau told HuffPost that he has never done any hard drugs. It wasn't in his nature, he said. Moreover, in his teens when others were rebelling, Trudeau said he was conscious of how his behaviour would reflect on his father, former prime minister Pierre Elliott Trudeau.
"I'm not one for dependencies, and I was always worried about that," he said.
Despite living in Whistler for several years during his 20s, Trudeau said he rarely smoked weed. He never bought drugs and said he never consumed enough to be asked to chip in.
Once, in British Columbia, he suspects, friends added hallucinogenic mushrooms to his spaghetti, but he never confirmed it. The mushrooms in his pasta seemed to have a bit more of an impact than they should have, he said.
His first experience with drugs was at an Amsterdam café during a backpacking trip in Europe when he was 18. His friend thought it would be easier to order hash than a joint, Trudeau said. "We were trying to heat it over a candle, and it was just a total disaster."
A few years later, during a trip to the Caribbean with his university class, Trudeau smoked his first joint. "(It) was the first time I really ever had a hit, but I don't keep a clear memory of it, because it's never really been a big deal."
Trudeau said he wasn't the one in his group of friends or family who was known to use marijuana. That title belonged to Michel, his youngest brother and the family's most carefree spirit, Trudeau suggested.
A PERSONAL CONNECTION TO THE MARIJUANA DEBATE
Trudeau told HuffPost that when Michel died at the age of 23 in an avalanche in B.C.'s Kokanee Glacier Provincial Park in November, 1998, his brother had marijuana possession charges pending against him.
Michel had been in a car accident three months before the avalanche, Trudeau said. "One of the cops cleaning up the scene found a little cigarette box with a bit of pot in it," Trudeau recounted, his fingers a few millimetres apart to suggest how little marijuana there was.
"Mich had charges pending against him when he died for marijuana possession even though it was just a tiny amount," he added. Trudeau said that was one of the factors that led him to first support decriminalizing weed.
It wasn't until last November that he came to the conclusion that legalizing cannabis was the only way to keep it away from criminal elements and away from children, he said.
Story continues below slideshow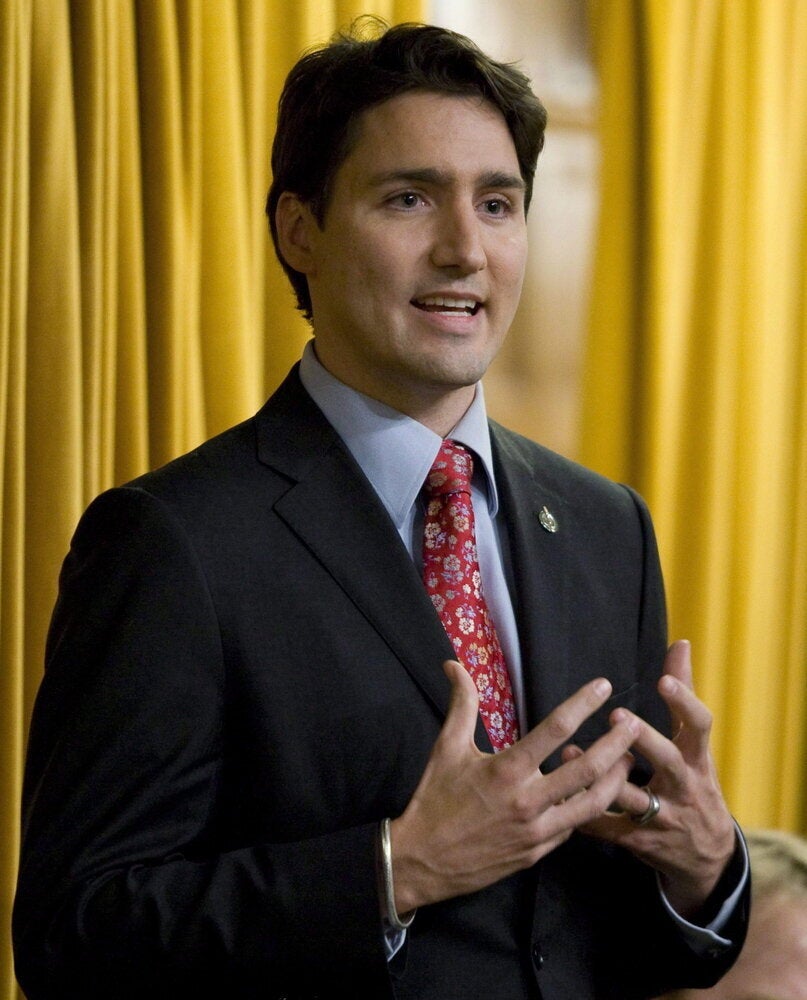 Trudeau's 'Evolution' On Pot Legalization
Trudeau was approached by a group called NORML Women's Alliance of Canada who said pot was too easy to access for teenagers. It was easier to buy than cigarettes and booze, they said. They wanted marijuana regulated, controlled and legalized.
If people needed ID to buy marijuana, they told Trudeau, the black market would dry up. If there were severe penalties for selling it near a school, students would have a harder time accessing it, they added.
"That line of argument did a long way towards convincing me as well," he said.
"The biggest concern I always had was the thickening of the border and being off-side with the United States," Trudeau said. But with Colorado and Washington legalizing marijuana and Oregon coming close to doing so, Trudeau said he doesn't think legalization on this side of the border will be a big issue if it is done right.
Legalizing cannabis is a one-off, he added, not a gateway toward legalizing other drugs.
"I do not see this as a slippery slope…. I see this as an issue of legislators slowly catching up to where public opinion and public behaviour actually is."
WHY LEGALIZING IS TRUDEAU'S ANSWER
Trudeau hopes to have a serious discussion with policy experts about legalizing weed this fall. Canadian taxpayers spend more than $500-million a year on enforcement and punishment related to marijuana convictions, he said.
"We are talking about 475,000 people since Stephen Harper has become prime minister who have criminal convictions because of marijuana," the Liberal leader said. "Those are lives ruined."
Decriminalization – a policy position supported by the NDP – does nothing to eliminate criminal control of the pot trade or to limit access by minors, Trudeau said.
"That is the big goal for me," he said. "For all the studies that have shown that it is less harmful to people than alcohol or cigarettes, the impact on a developing brain is significant and concerning."
Keeping it out of the hands of teenagers can happen only if you require people to show ID and if you maintain quality control, Trudeau said.
For Trudeau, who voted in favour of mandatory minimum sentences for pot possession in 2009 and later raised concerns that marijuana today is far more potent than it was a generation ago, the policy position is quite a reversal.
He acknowledged it has taken him some time to embrace legalization. He now believes a responsible regulatory framework informed by a scientific assessment could place limits on tetrahydrocannabinol (THC) levels that could be sold in convenience stores or marijuana stands. THC is the active intoxicant in marijuana. You never know what risks you're facing if you're buying from a dealer, Trudeau said.
TRUDEAU AWARE HIS POSITION LEAVES HIM OPEN TO ATTACKS
Trudeau knows his pot position will open him up to attacks and may cost him votes.
He has heard concerns from members of some ethnic communities about his support for legalization. He has told them his position has evolved out of respect for science and individual choice and a desire to keep marijuana away from children – principles everyone, he thinks, can agree with.
It's up to the "prohibitionists" to demonstrate through evidence and facts that that marijuana should remain illegal, Trudeau said. They won't be able to do that, he added, because the science just isn't there.
"They have to fall back on nanny state, 'We know what's good for you, we're telling you how to behave.'
"They are saying that my position is irresponsible because I am just helping out criminal gangs. I mean, it's ludicrous," Trudeau said.
Standing up for what he believes in, however controversial, is his way of demonstrating that he is willing to do what he thinks is right regardless of how it opens him up to attacks, Trudeau said.
"People have been almost ready to do this for a long time, but nobody wanted to face down the Conservative attack machine," he said.
"This is maybe not the big issue of an election – I certainly hope it is not the big issue in an election – but it is not an insignificant issue," he said.
Liberalism and being a Liberal are all about freedom and respecting the choices of others, Trudeau said. "I think that adults should be free to choose their behaviours in this particular case."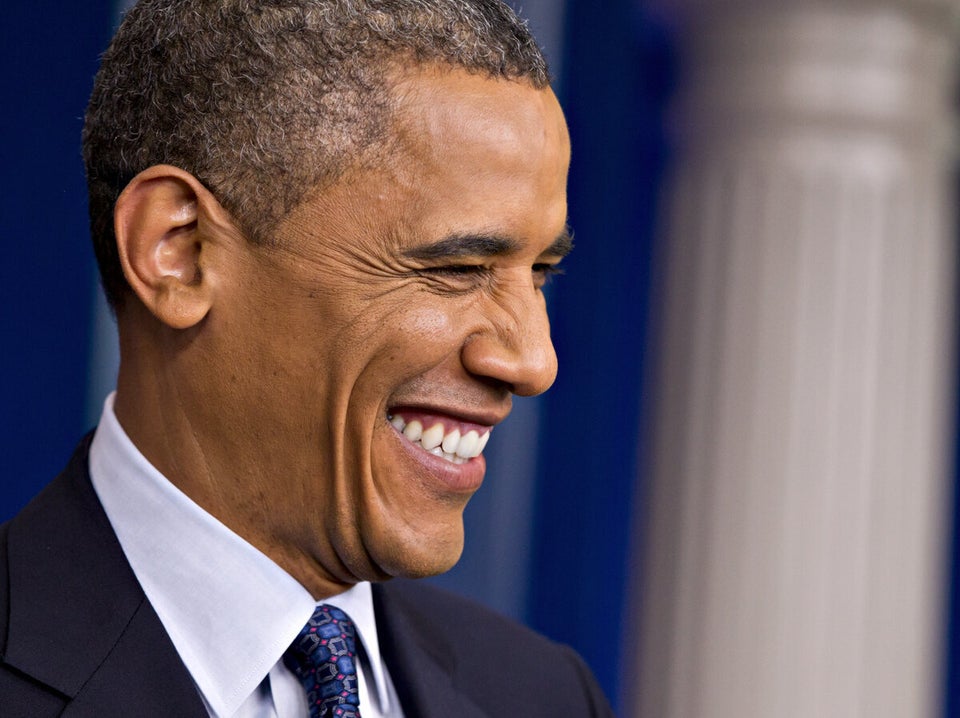 The Most Successful People To Have Used Drugs