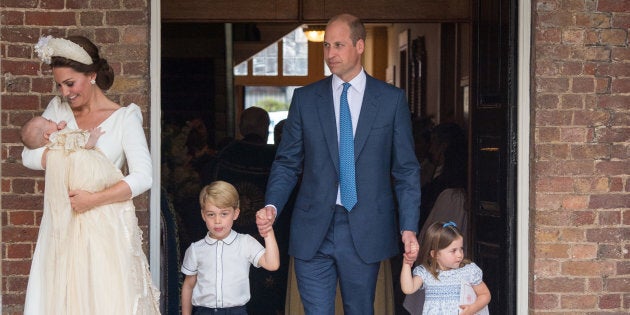 A lot of people have wondered how Kate Middleton stays so slim (and looks so impossibly radiant and put-together ... seriously, don't make us re-visit her four-inch hospital heels) after growing and birthing three — THREE!! — babies.
But now the "secret" to her post-baby physique has been revealed, and it's something other moms can 100 per cent get behind.
And, just like that, the duchess is every mom chasing after a toddler who's sprinting gleefully toward an electrical socket, running after a pantless pre-schooler while late for school drop-off, and eating their baby's leftover Mum-Mums for dinner.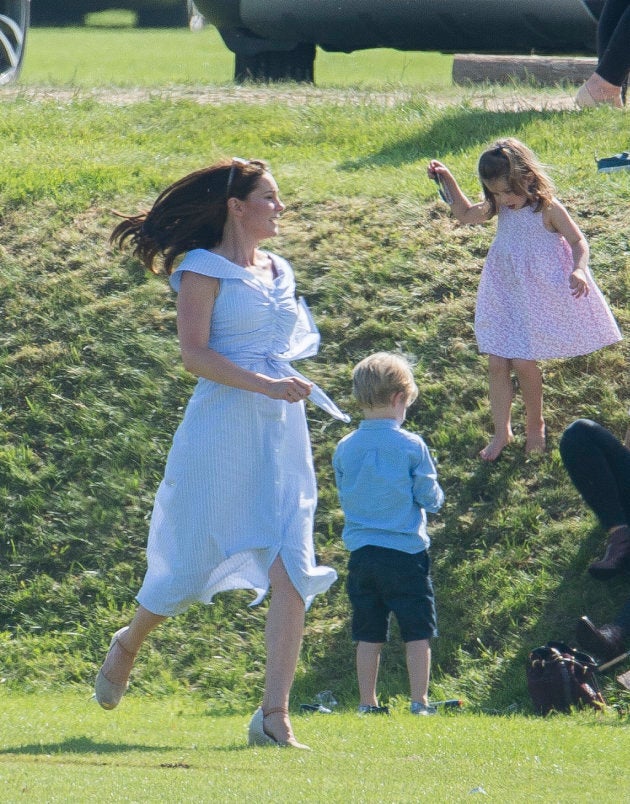 According to a report this week in Hello, the duchess was responding to a question from a guest at a garden party she was attending in New Delhi, India, in 2016. At that point, she was a mother of two.
At the polo match, she was seen running after her kids (ah ha!) in an attempt to tire them out before the car ride home, according to People. (#MomHack).
"She seemed to say to [George, 4, and Charlotte, 3], 'First to the polo field is the winner!'" an observer told People.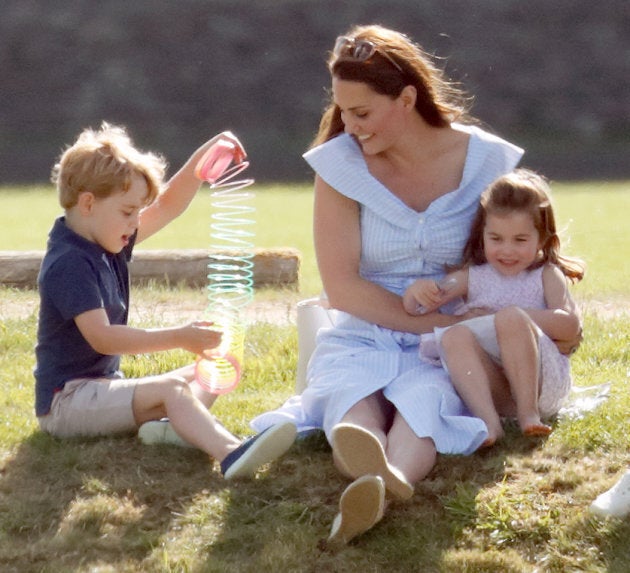 "Spending quality time together is such an important aspect of family life and for me, as a mother, it is the simple family moments like playing outside together that I cherish," she wrote.
The pressure to "bounce back" after giving birth is getting more and more attention, with celebrities such as Blake Lively and Chrissy Teigen speaking out about the unrealistic expectations placed on women after they have babies.
In 2016, Teigen made sure to remind new moms that celebrities who seem to shed the pounds actually have a lot of help.
"Anyone in the public eye, we have all the help we could ever need to be able to shed everything," Teigen told Today.
"So I think people get this jaded sensation that everybody's losing it so quickly, but we just happen to be the ones who are out there. We have nutritionists, we have dietitians, we have trainers, we have our own schedules, we have nannies. We have people who make it possible for us to get back into shape. But nobody should feel like that's normal, or like that's realistic."