Katie Holmes took home our award for worst dressed at the 2014 Met Gala on Monday night because, well, just take a look: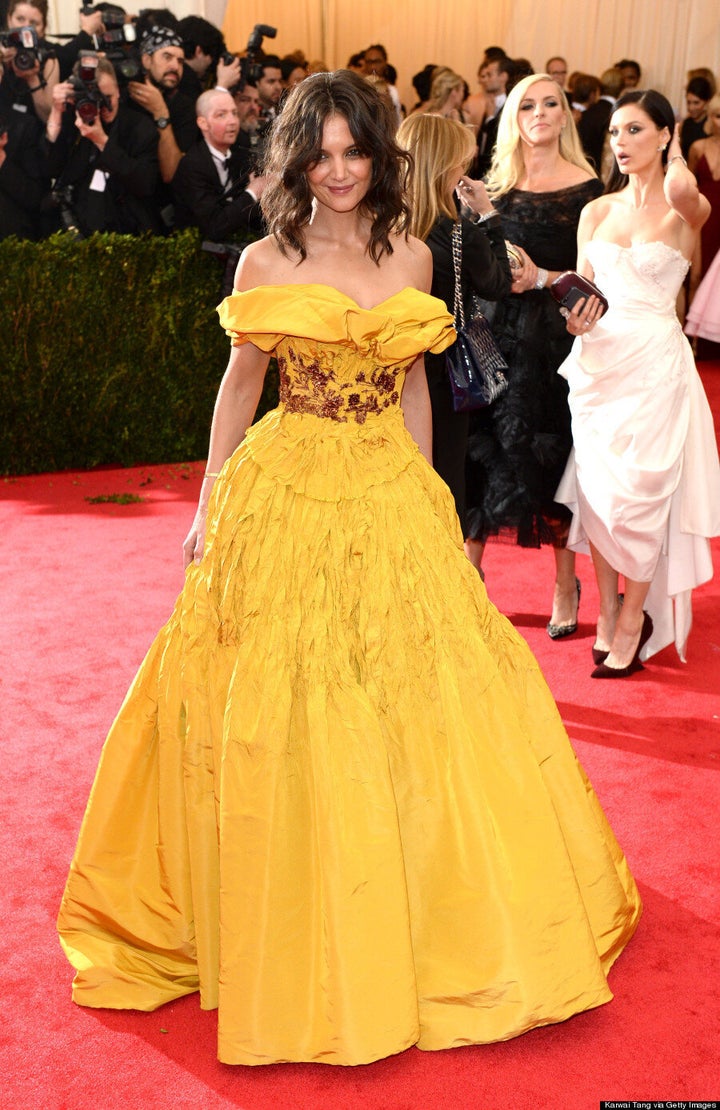 Seriously, did the actress break into "Gone With the Wind's" costume department? The offending dress, an off-the-shoulder yellow Marchesa gown, featured a crinkly satin skirt, red beading on the waist (which looked a bit like a blood stain) and a tight bodice that cinched in her small waist.
But one of the worst parts of the ensemble was Katie's messy hair, which hung over her eyes making her look as if she just tumbled out of bed (and fell into Scarlett O'Hara's closet).
What do you think of Katie's dress?